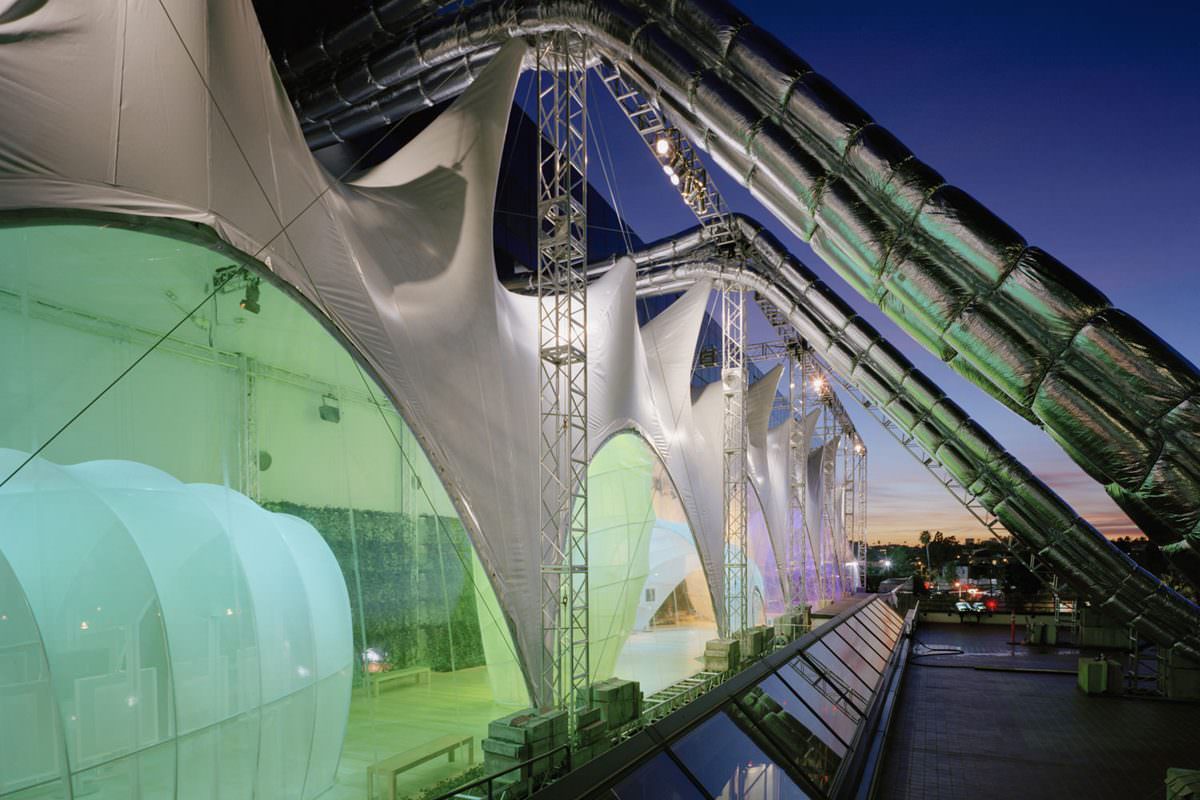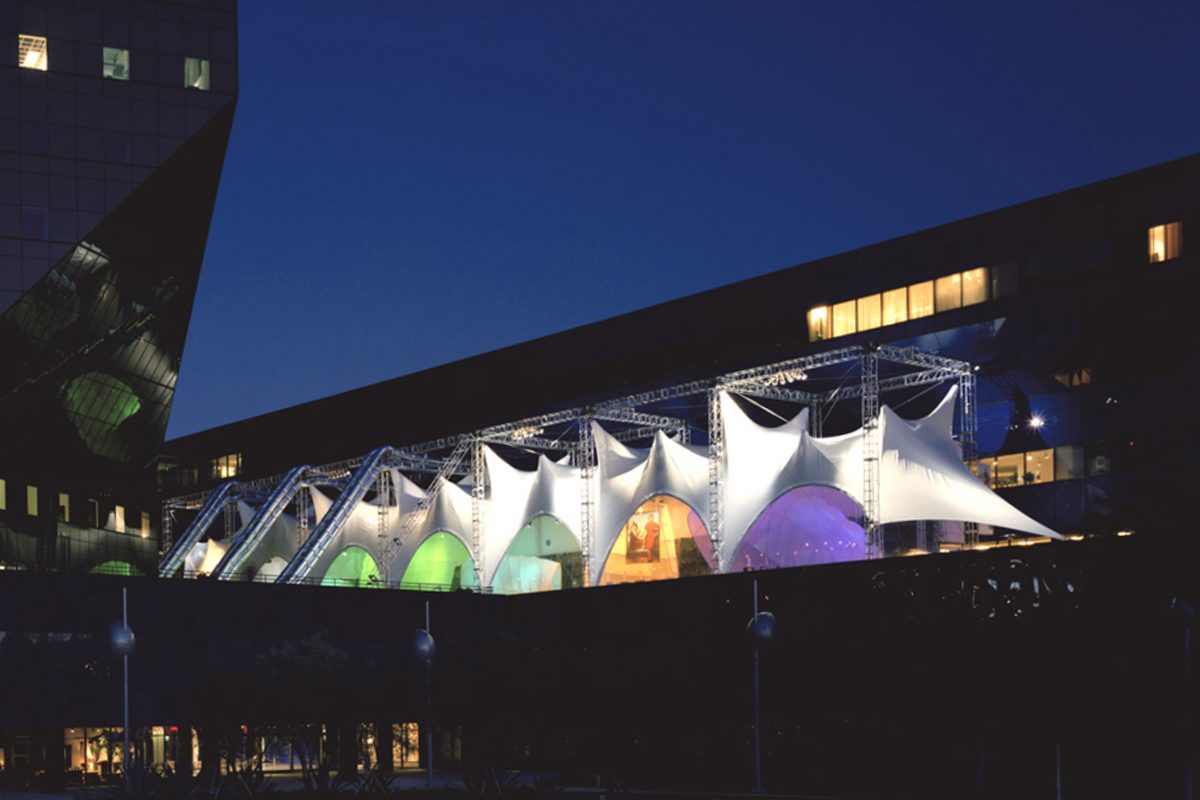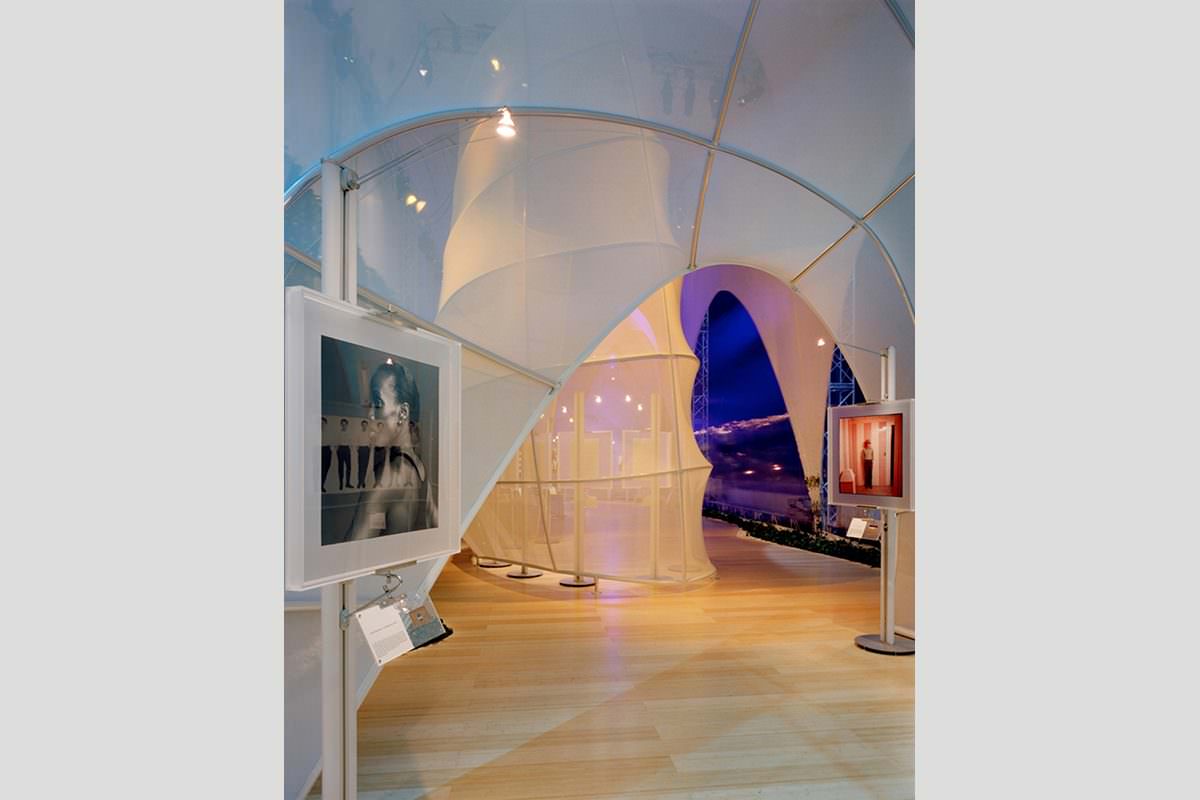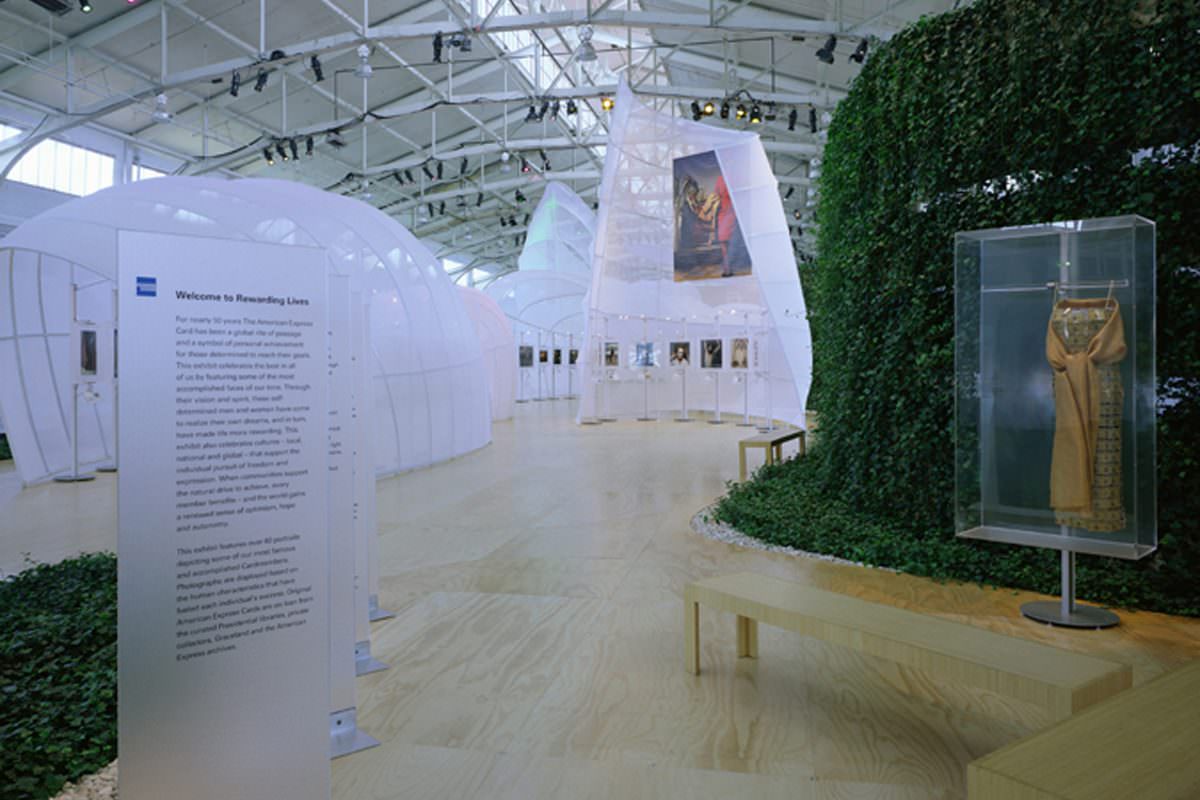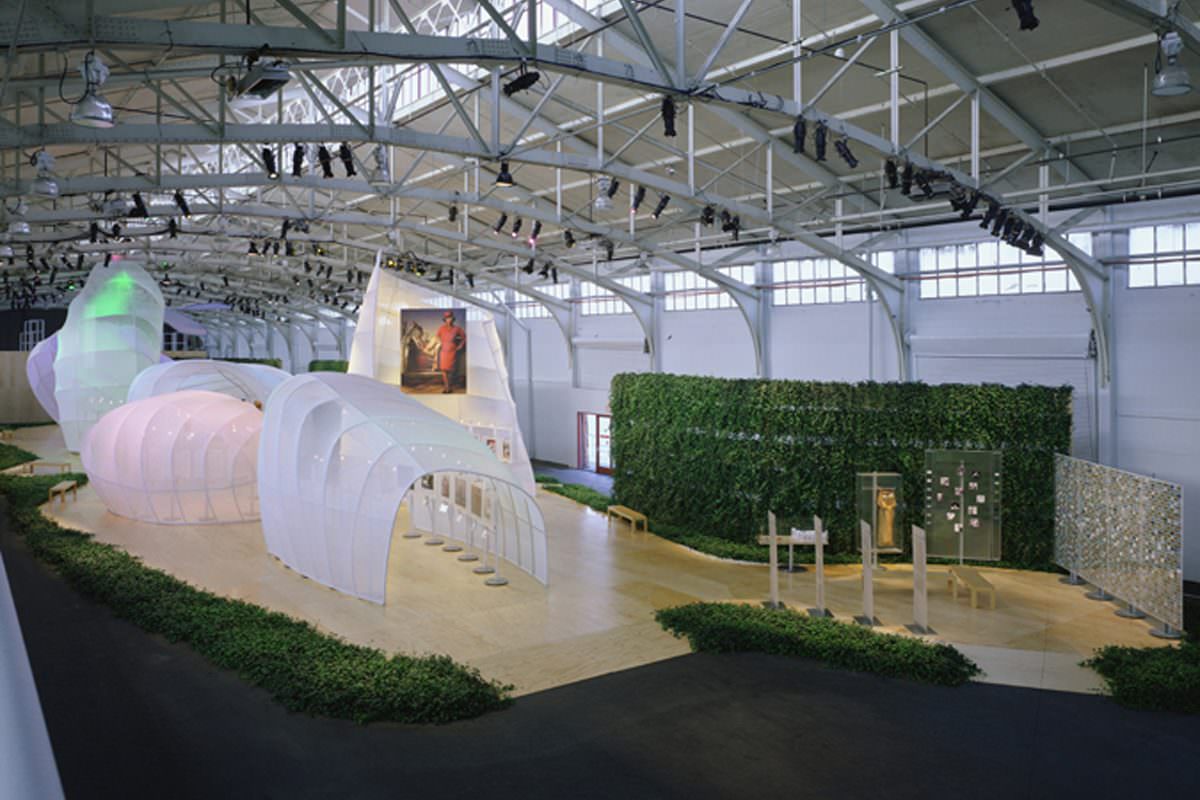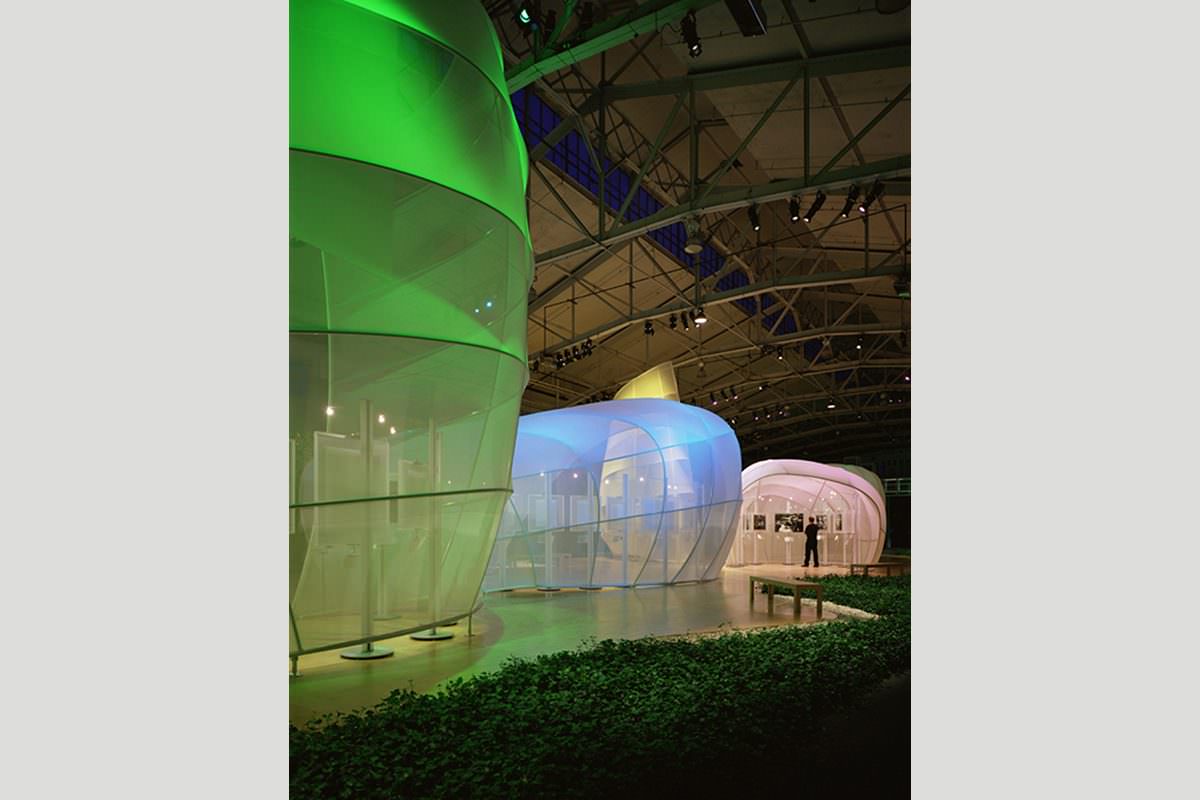 AMEX Rewarding Lives
The "Rewarding Lives" exhibit of Annie Leibovitz's photographs was originally conceived to welcome back American Express employees to the World Financial Center after 9/11. After its resounding success, the designers and client recognized the value in broadcasting its uplifting message outside of New York, and decided to travel the exhibit around the world. This worldwide tour required that the design team not only reimagine every aspect of the design, fabrication, and installation of the exhibit, but also lead the site selection, graphic design and media campaigns in each host city.
The pilot installation in San Francisco for the exhibit's worldwide tour provided a valuable testing ground to engineer portability, modularity, and flexibility into the exhibit for the following five years of international touring. For the subsequent Los Angeles premiere of Rewarding Lives, the design team collaborated with FTL Studios to design a unique tensile structure to house the exhibit on the terrace of the Pacific Design Center in West Hollywood. Designed, fabricated and installed in under four months, the transformed exhibit maximized visibility and exposure in a prominent location.
San Francisco, CA
Los Angeles, CA