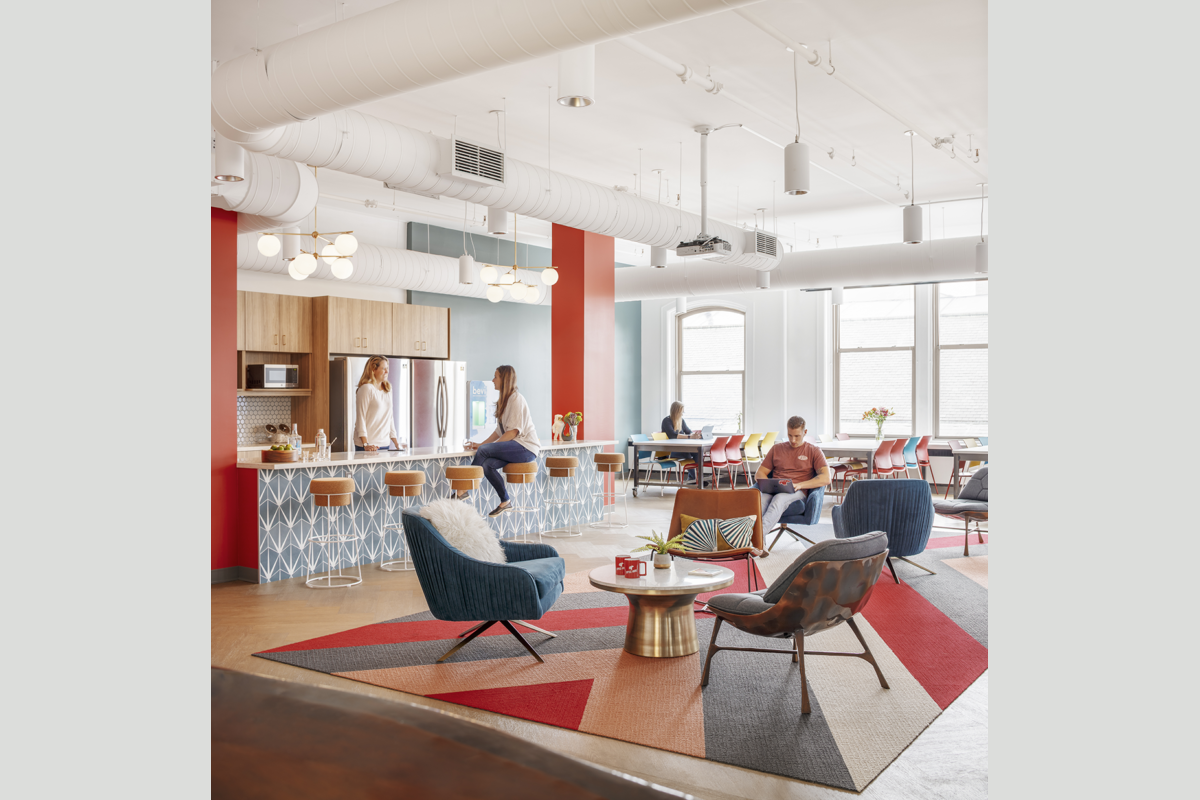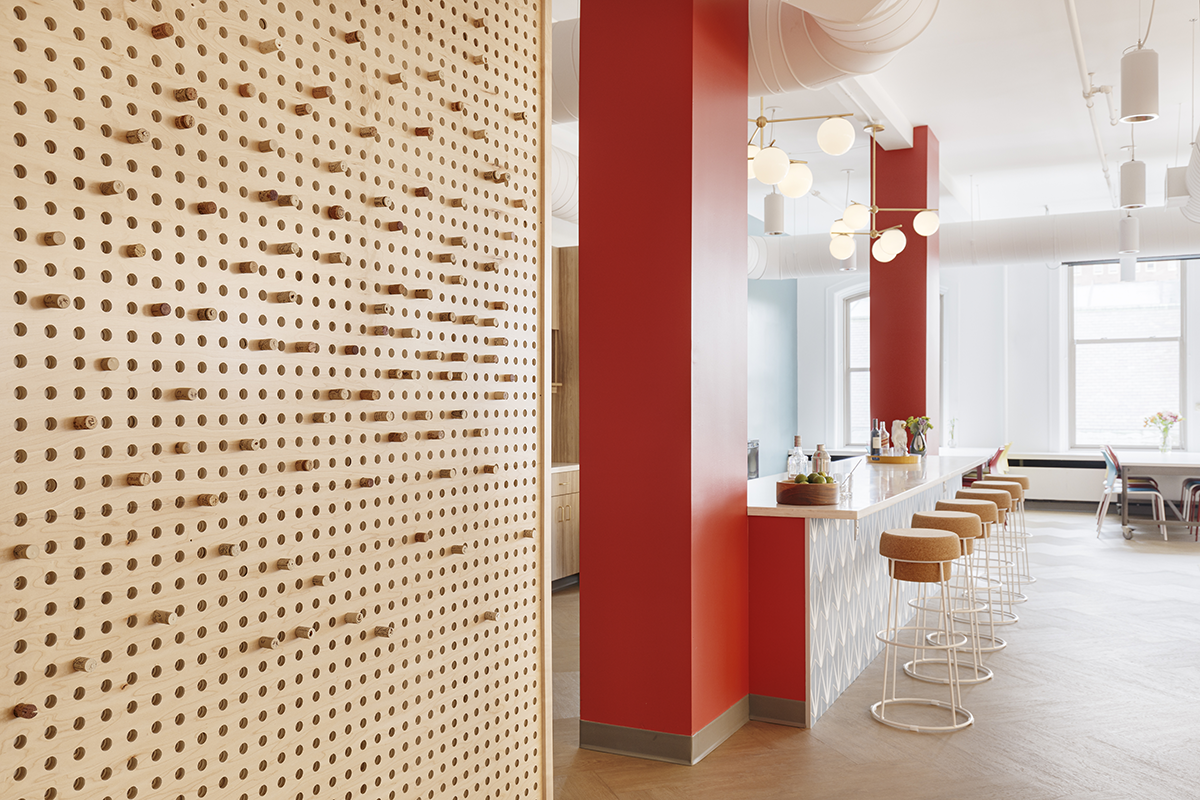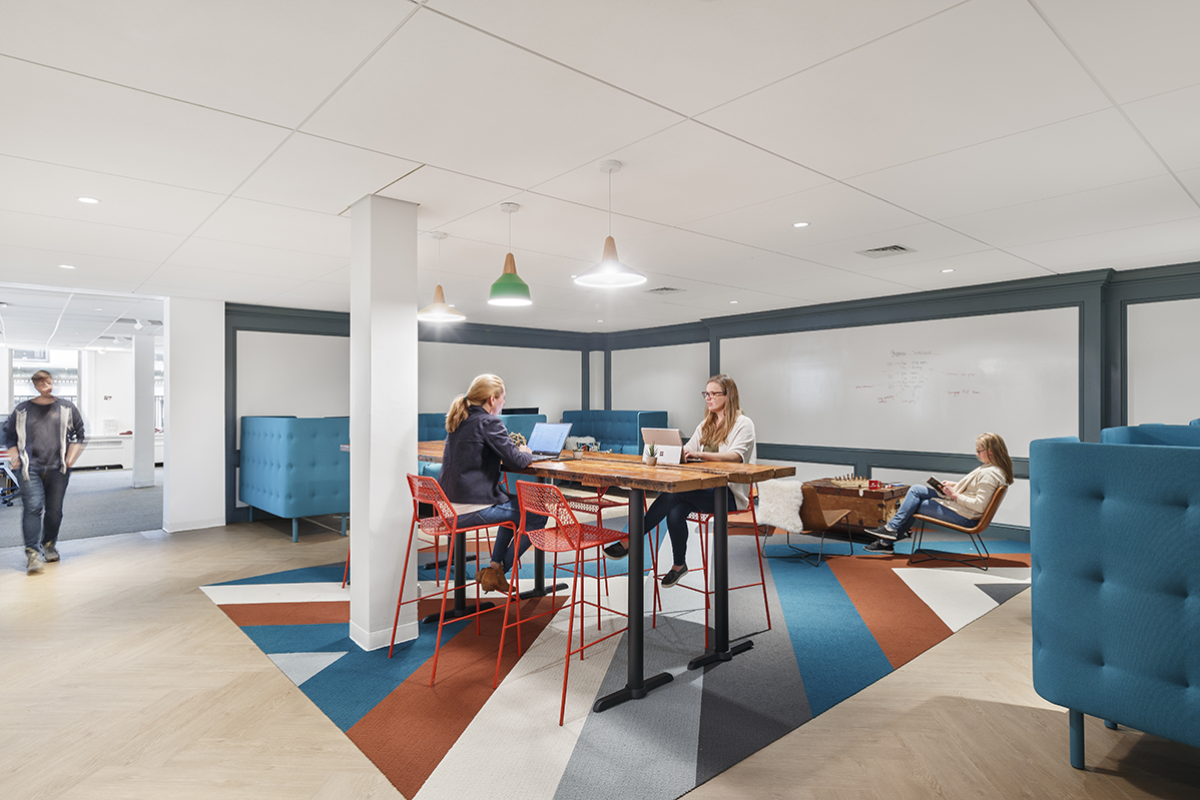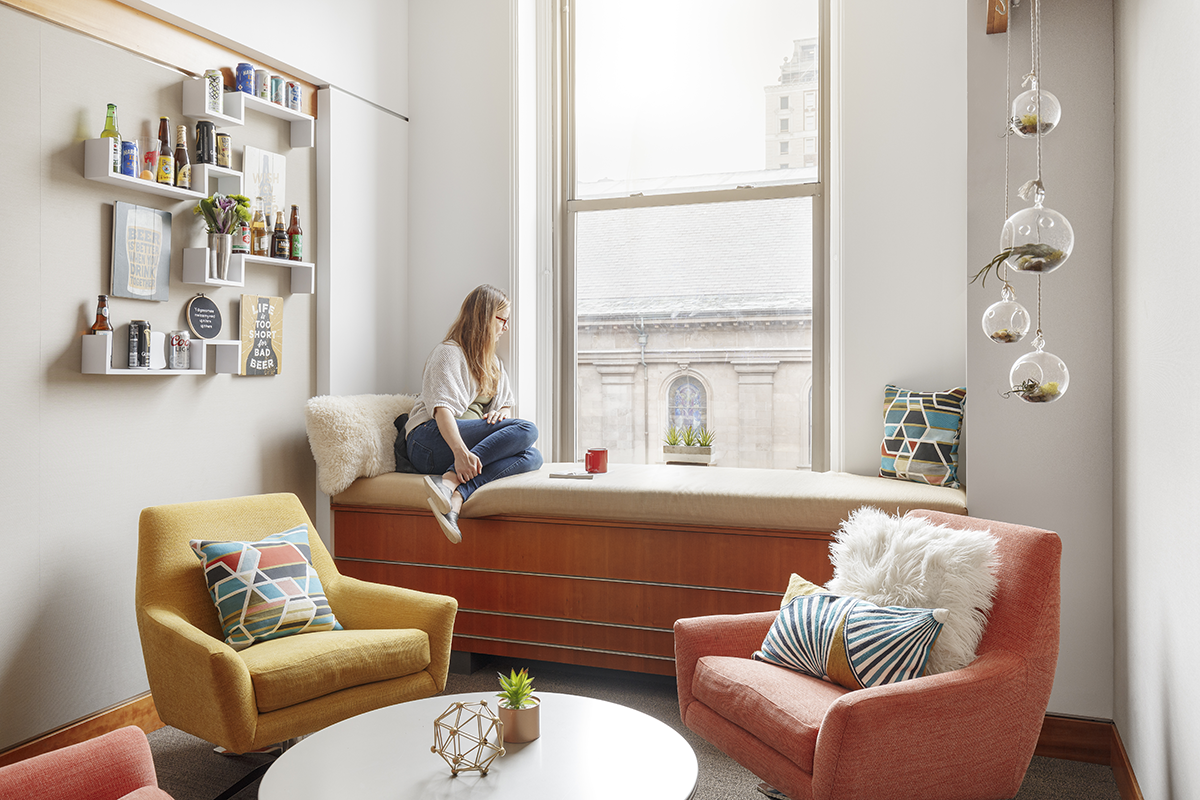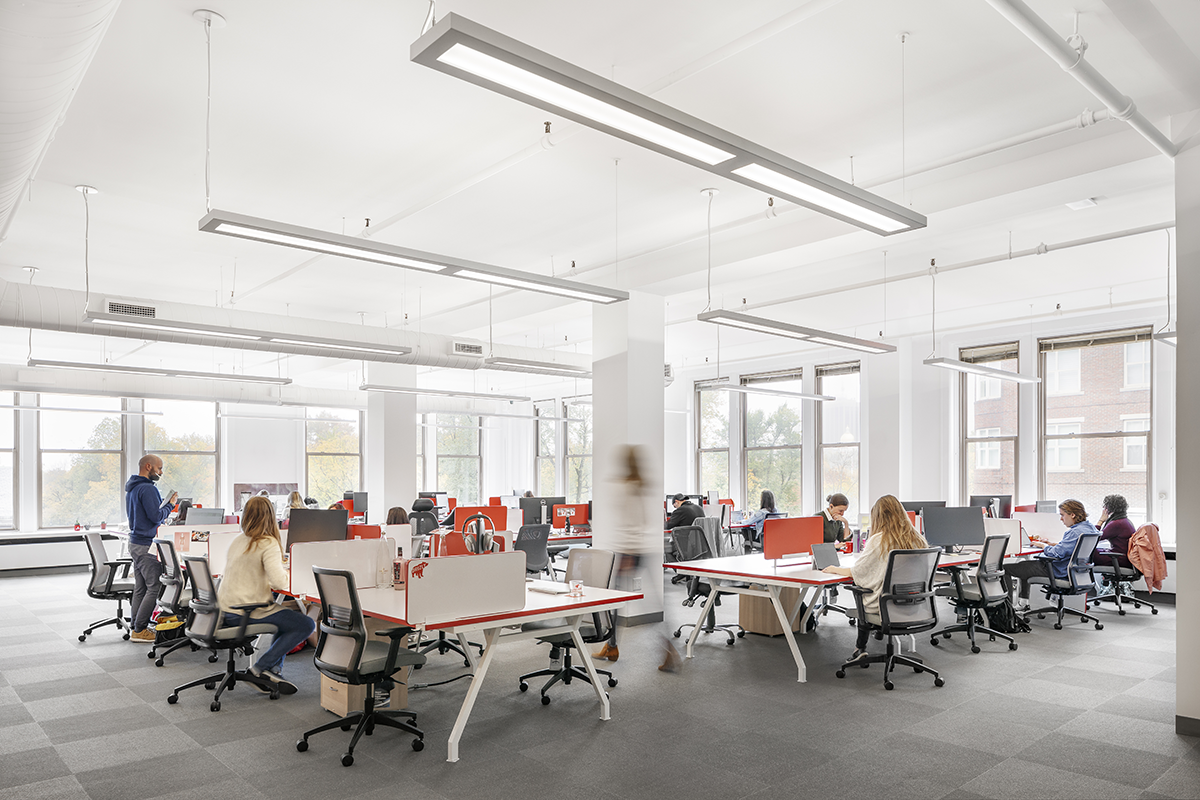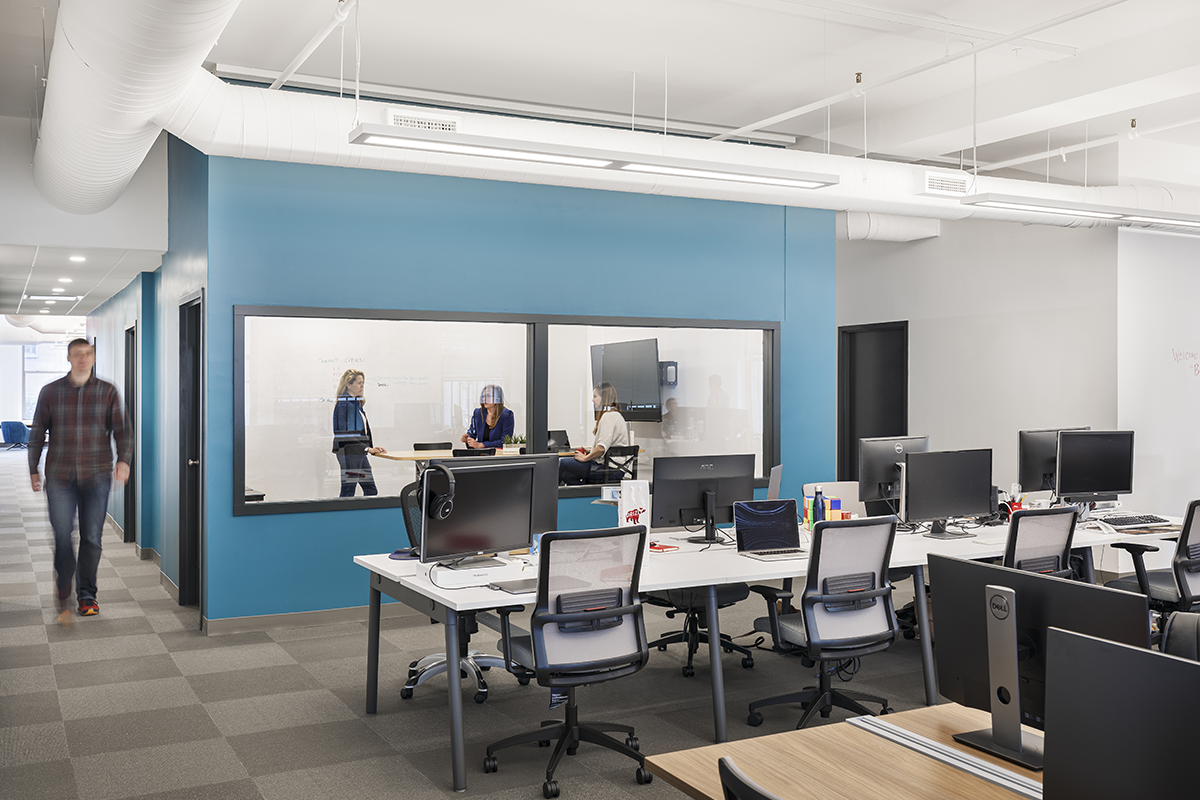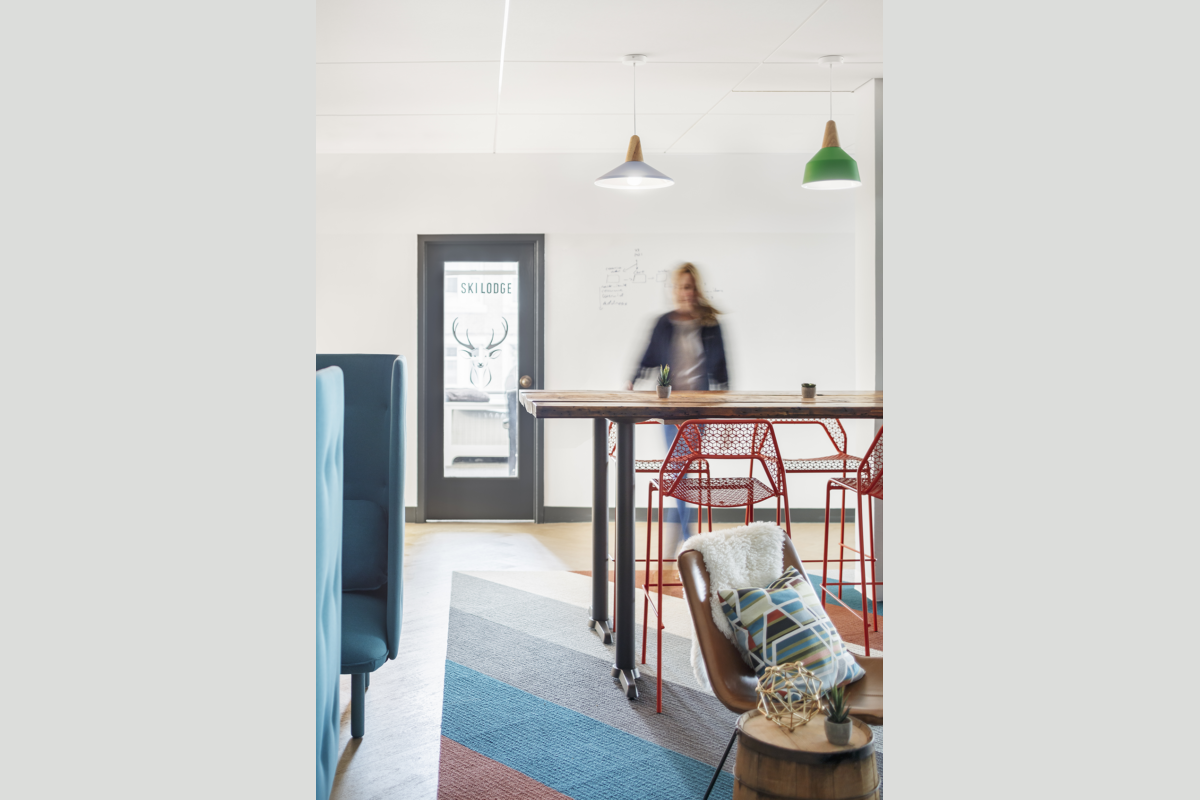 Drizly
An elegant office space that takes inspiration from drinks and spirits
The world's largest online alcohol marketplace, Drizly, a rapidly growing e-commerce business needed a space that would meet their growth long-term and allow for a flexible, open, and non-hierarchical workspace. Drizly's new office draws from its unique place in the alcohol industry but stays true to its whimsical charm. A key design driver for this project was to have an office space that took the brand from a youthful start-up to a sophisticated alcohol platform. While wanting to remain true to its brand, Drizly needed to raise its level of sophistication to be viewed as alcohol connoisseurs and not just a party planning tool.
Drizly's recent growth meant the expansion from one floor to two in Boston's Back Bay. The challenge in doing so was to keep employees connected between the two floors. To achieve this, we designed a "living-room" gathering space on each floor. One living room has lounge furniture, TVs, and writable walls allowing many ways for people to meet and work. The other living room functions as a large café that also doubles as a place for Drizly's education programs and alcohol demos.
Drink inspired furniture and materials, textures, and colors were selected to make a relaxed but professional work environment. From the champagne cork barstools to the custom wine cork millwork, the office is buzzing with unique brand elements. The design of the new, Drizly headquarters supports the company's collaborative culture and serves as a recruitment tool, all while embodying the mix of playful energy and spirit unique to Drizly.
Boston, MA