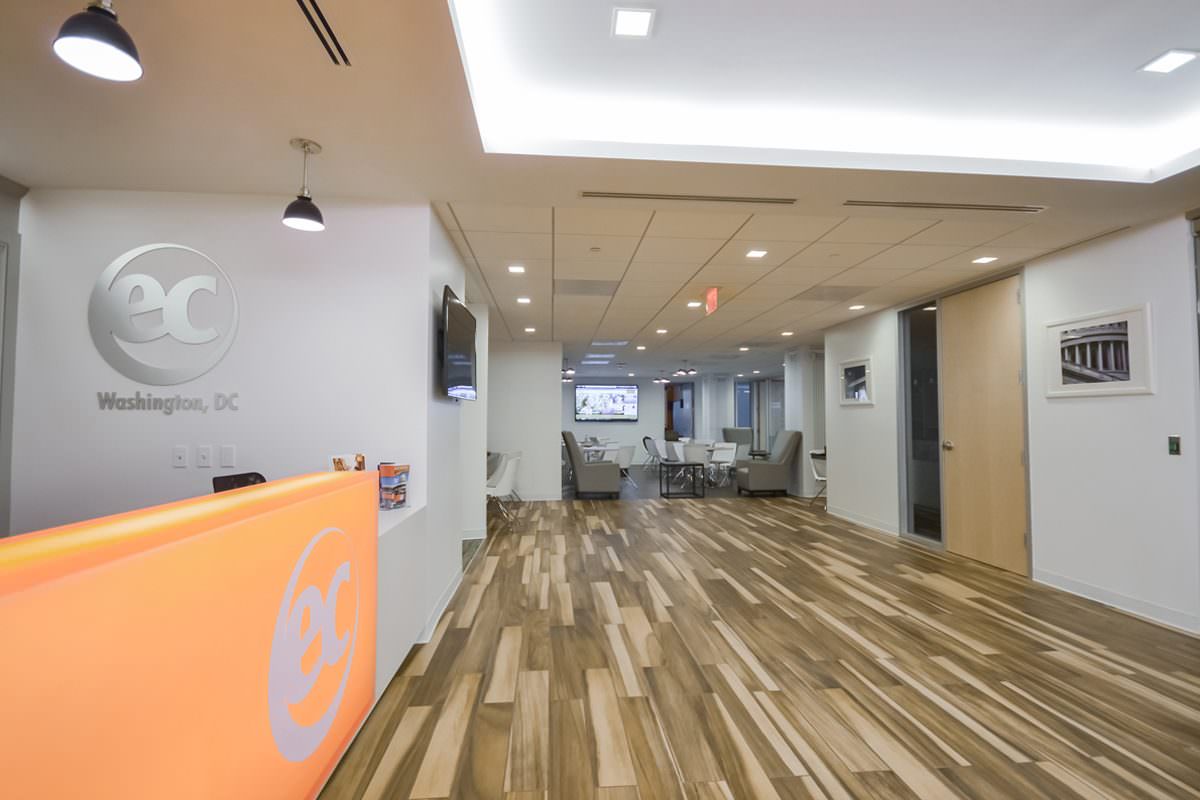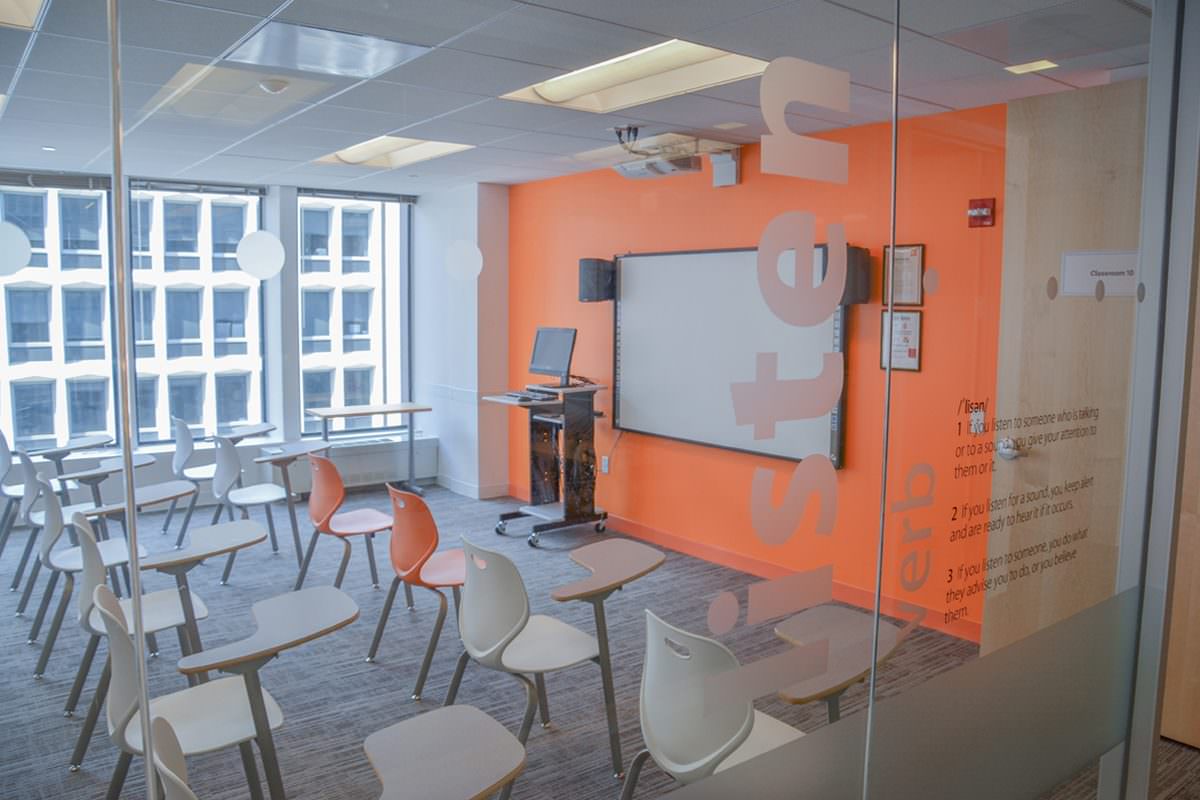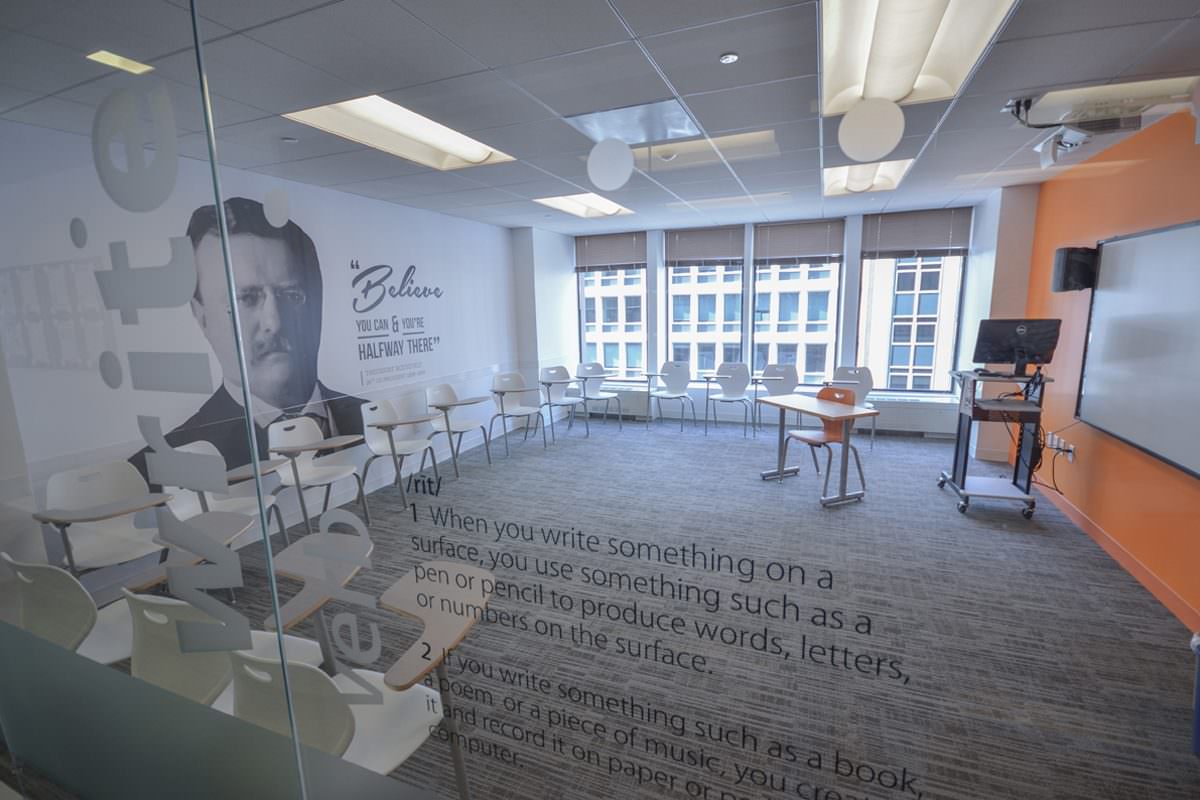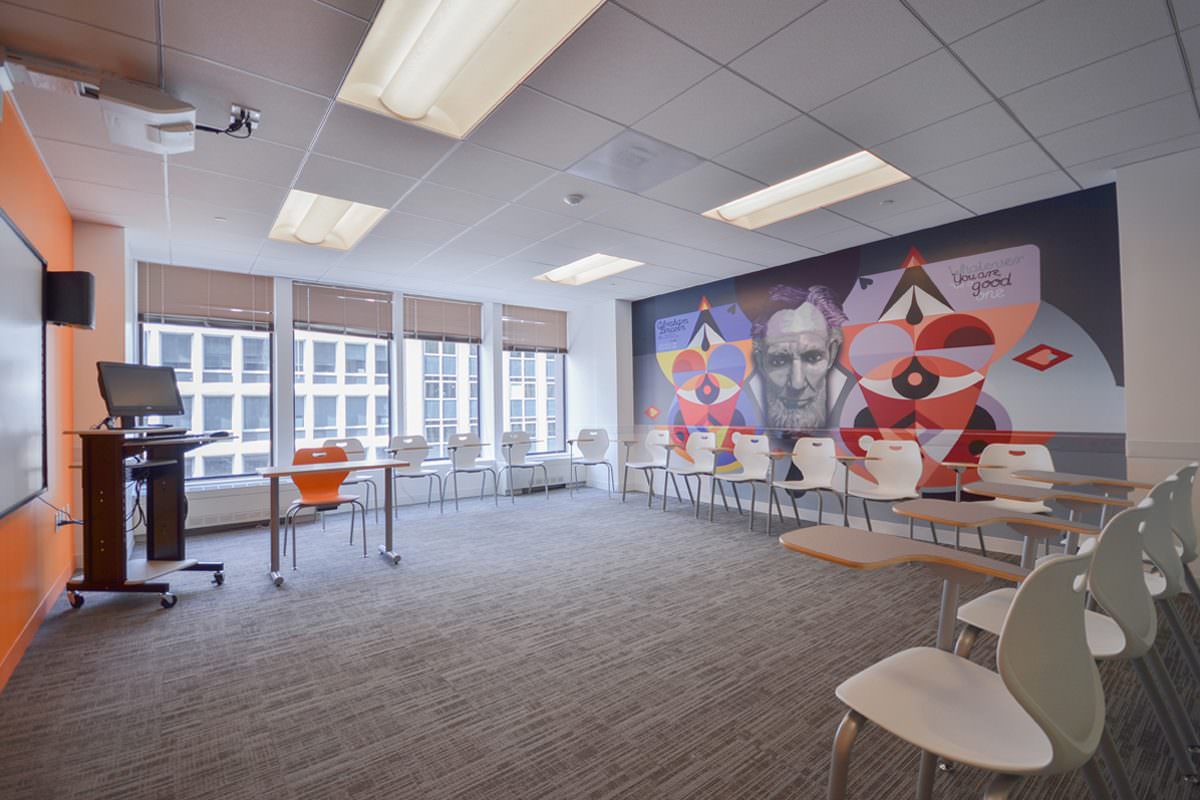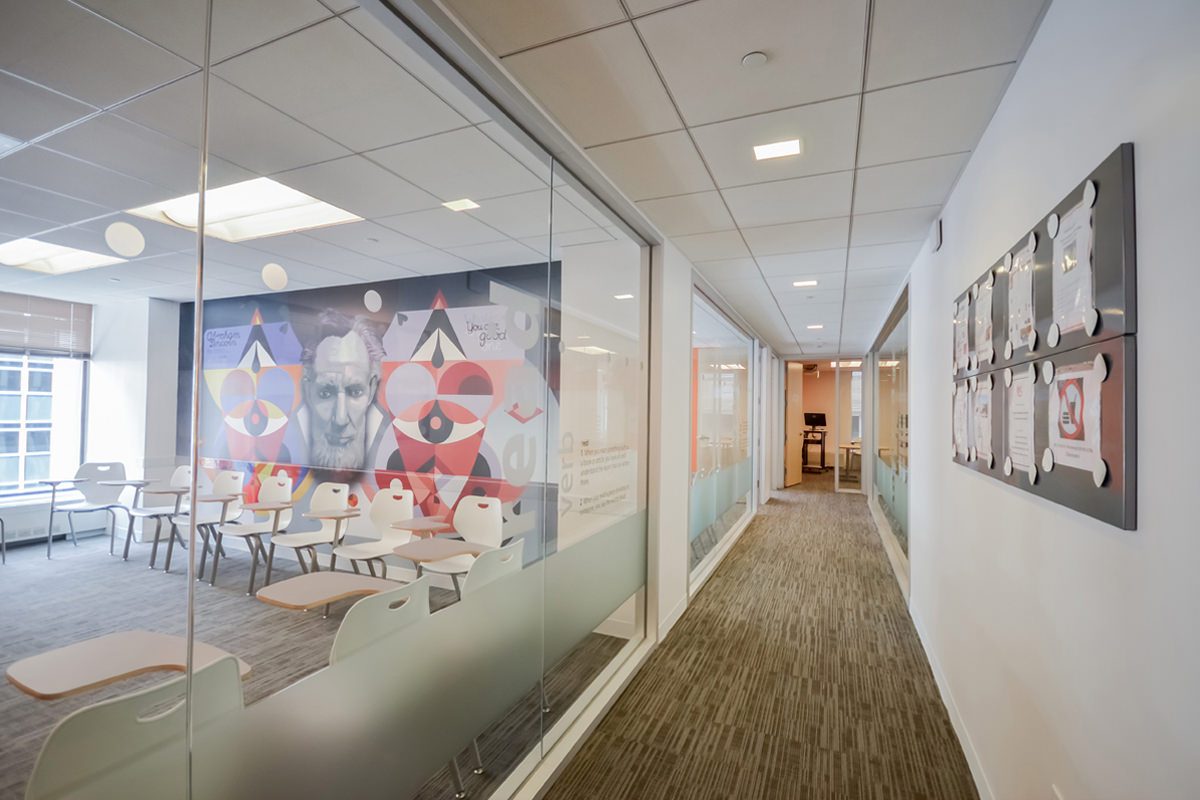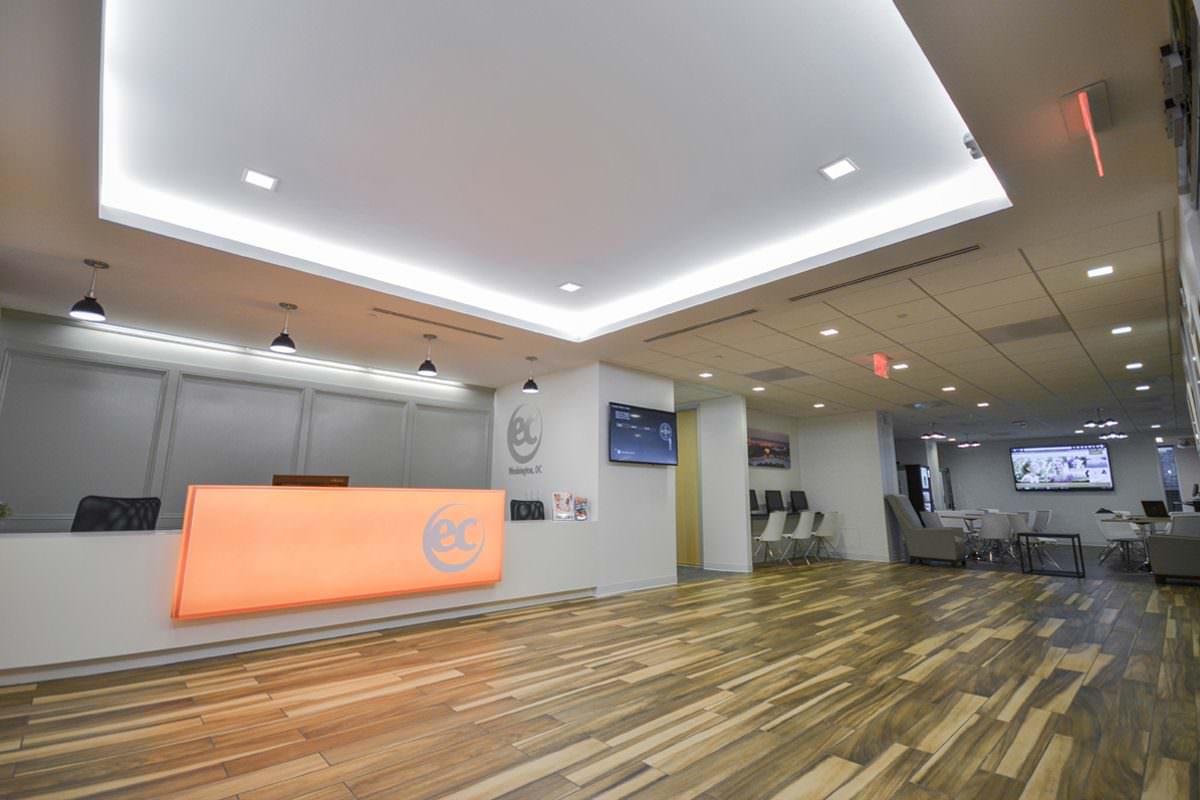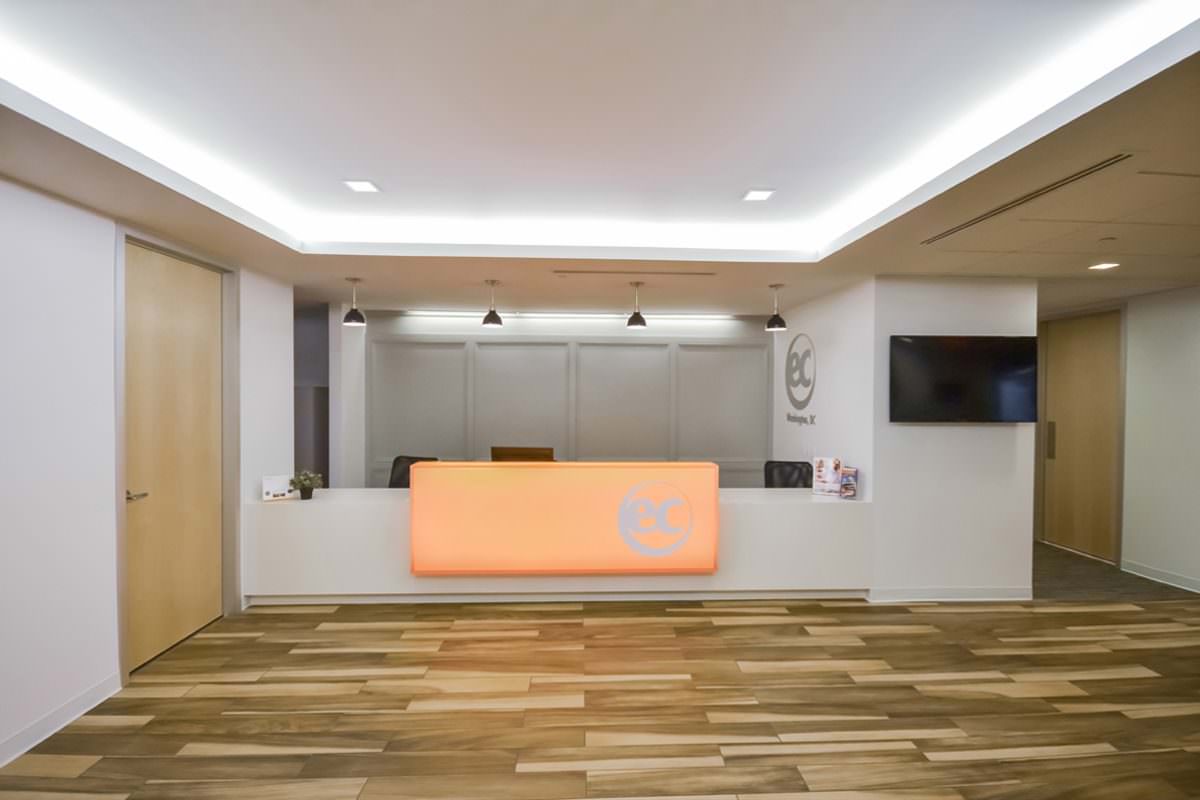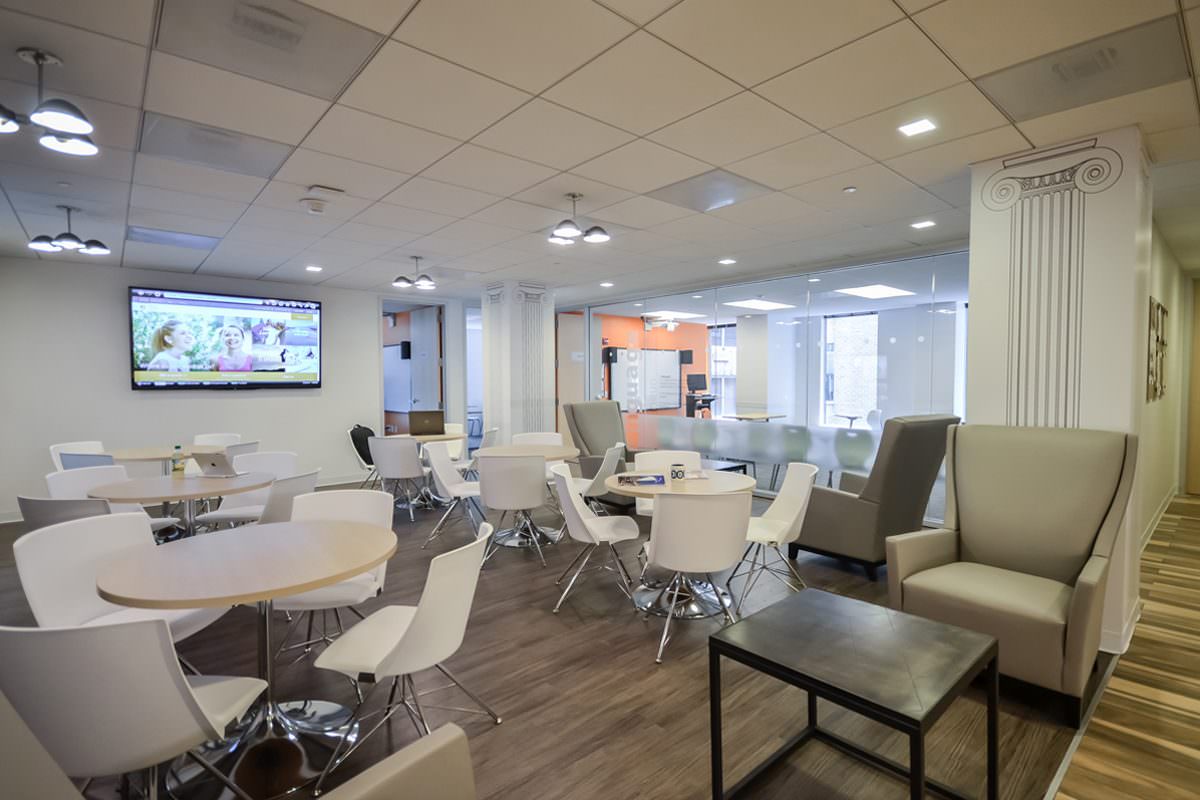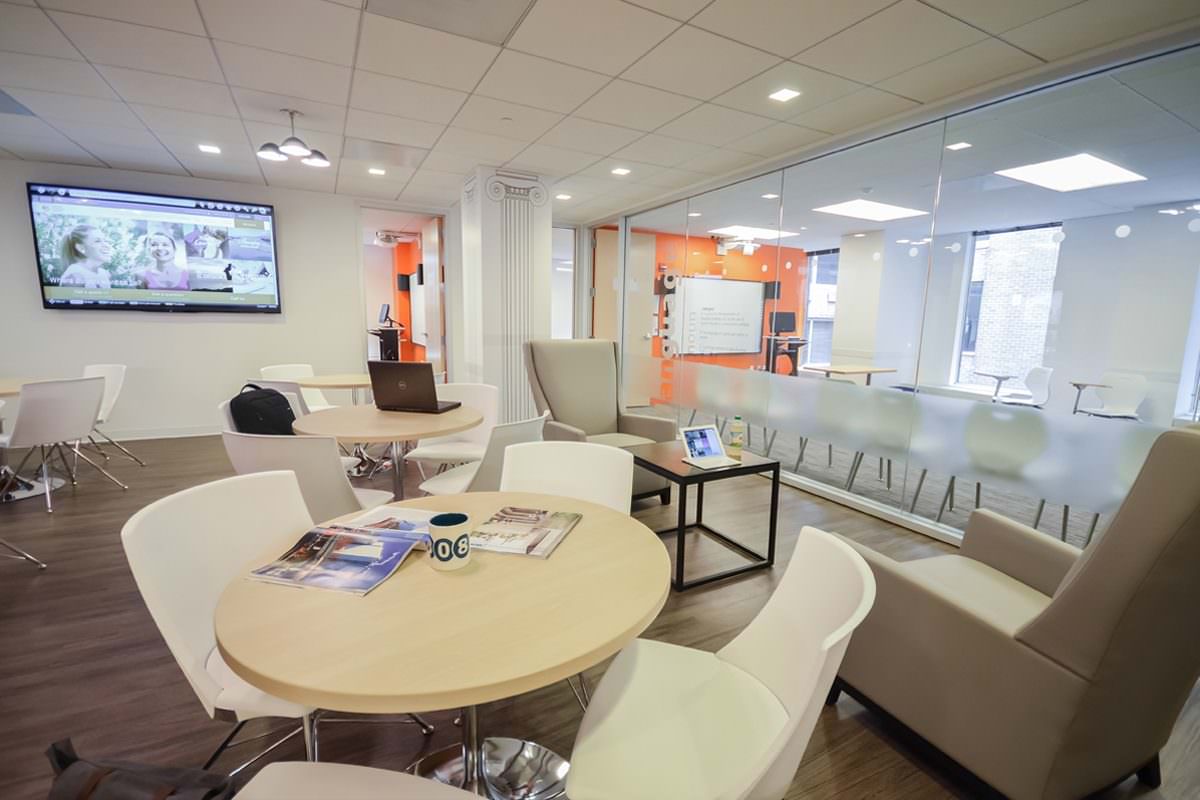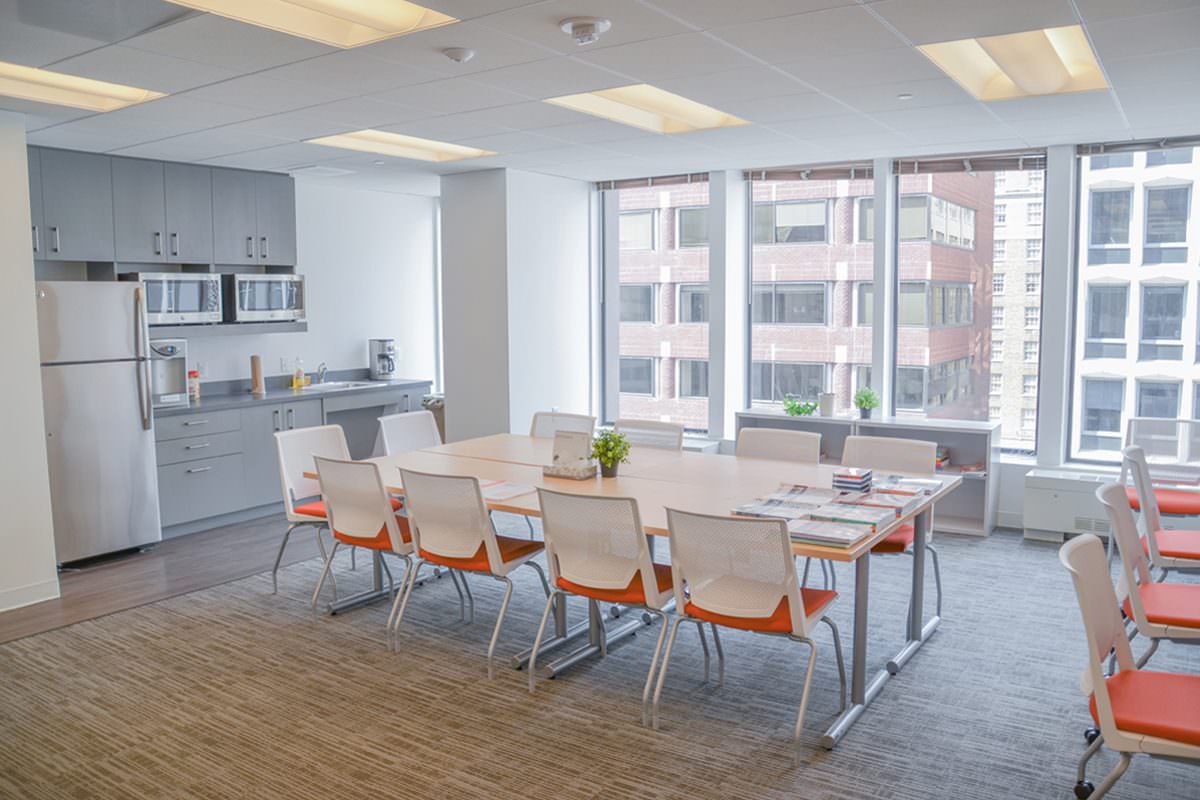 EC English Washington, D.C.
Language school in nation's capital
Since establishing an architectural brand standard for EC English Language Centres in previous work, it is always exciting for Analogue Studio to tailor this design vocabulary to new cities. Located within walking distance of the White House and the Smithsonian, the EC English school in Washington, D.C. presented a unique opportunity to infuse local flavor into the existing palette of materials, architectural details, and environmental graphics. Working with the EC English team, we incorporated images of U.S. presidents into the school's environmental graphics, and brought in finishes that skew more traditional. We also designed the cafeteria to feel like a library — a subtle reference to the Library of Congress and other historic buildings nearby.
Washington, D.C.