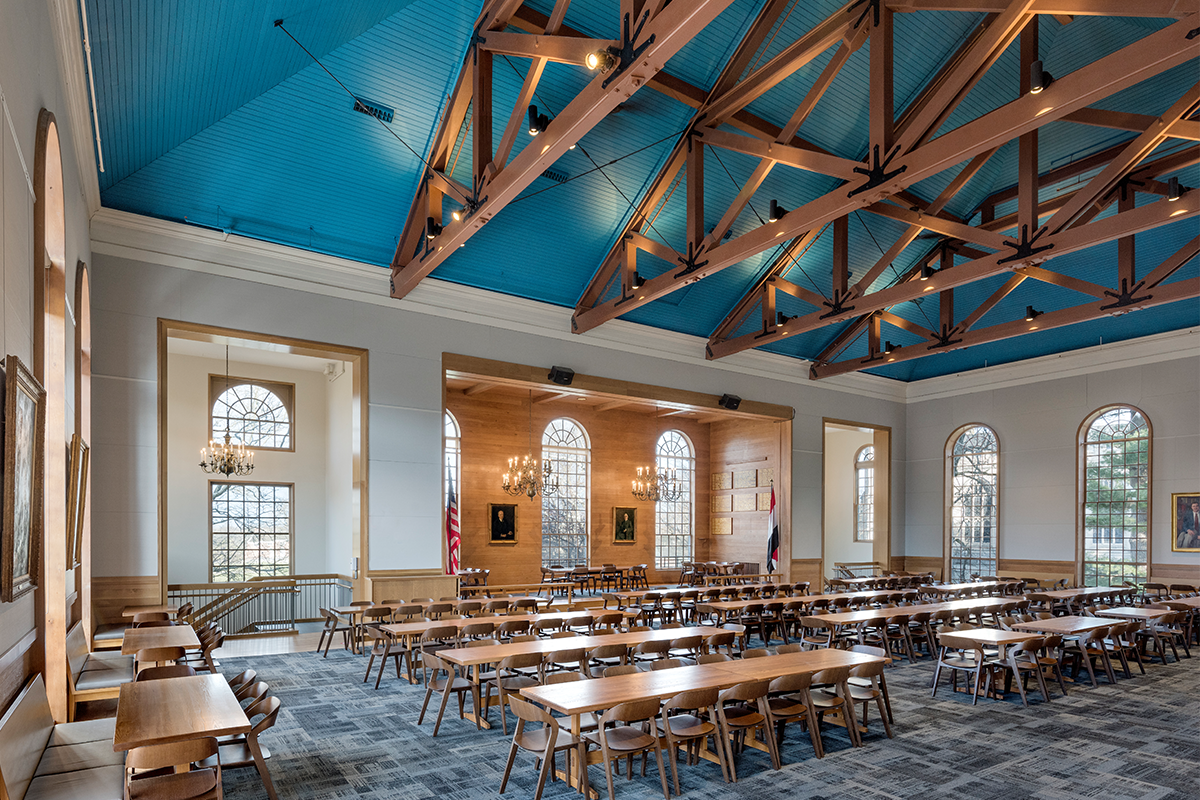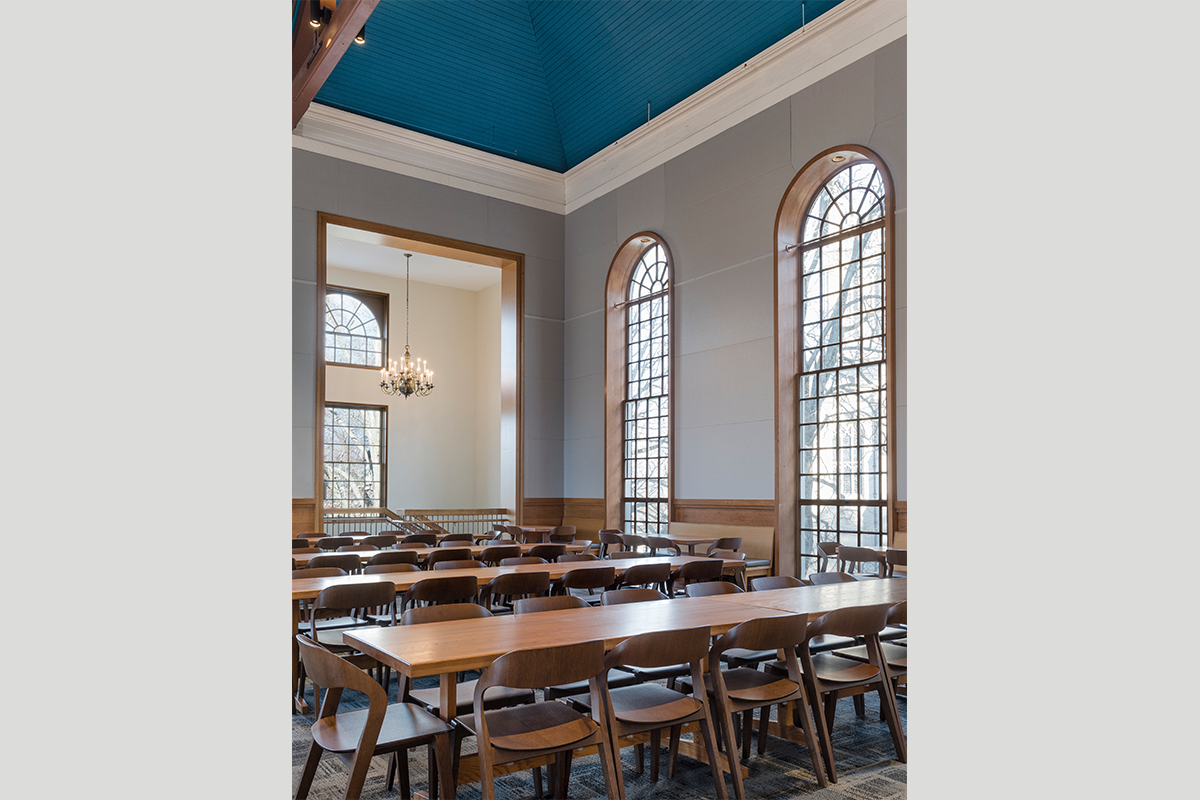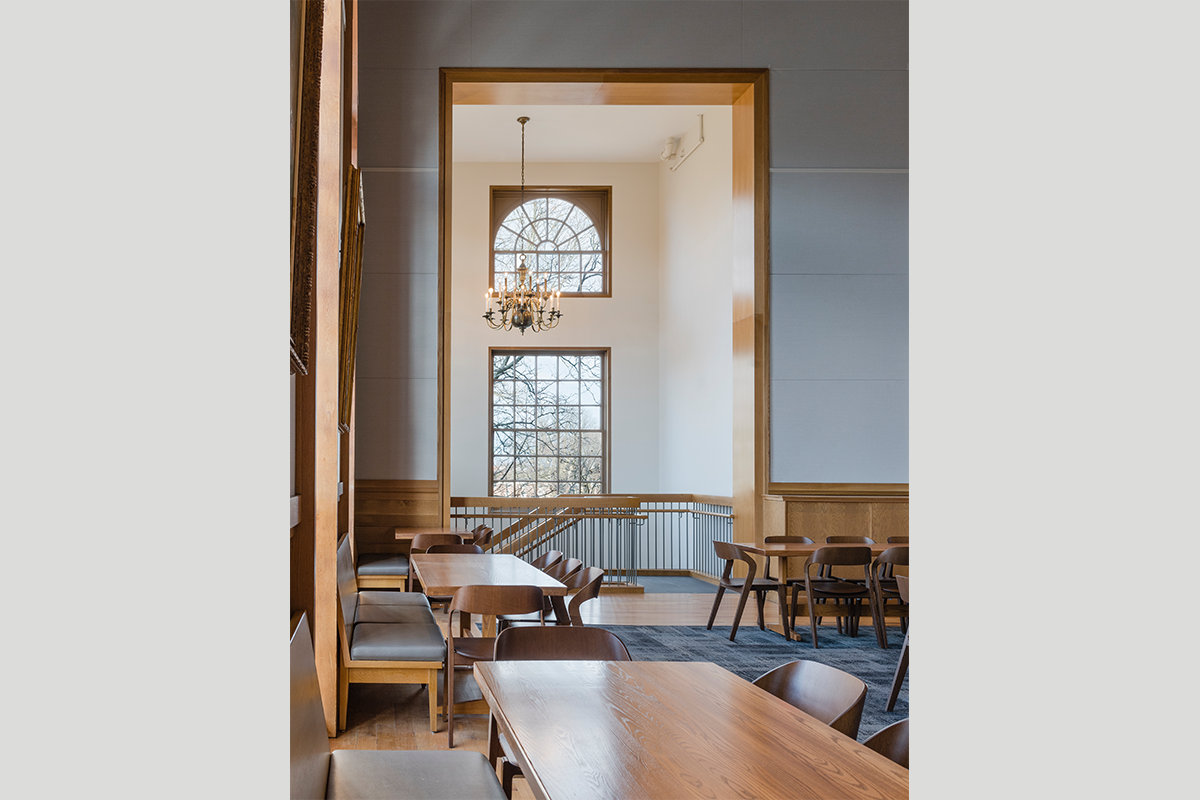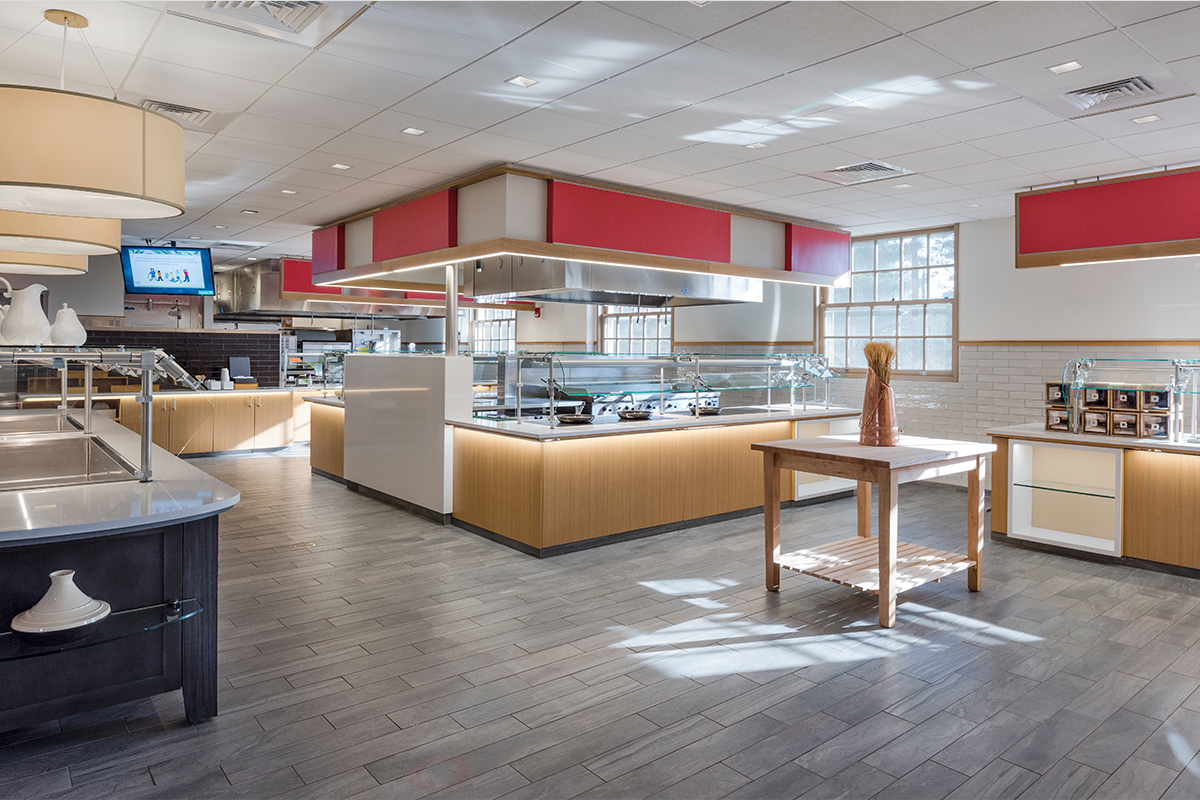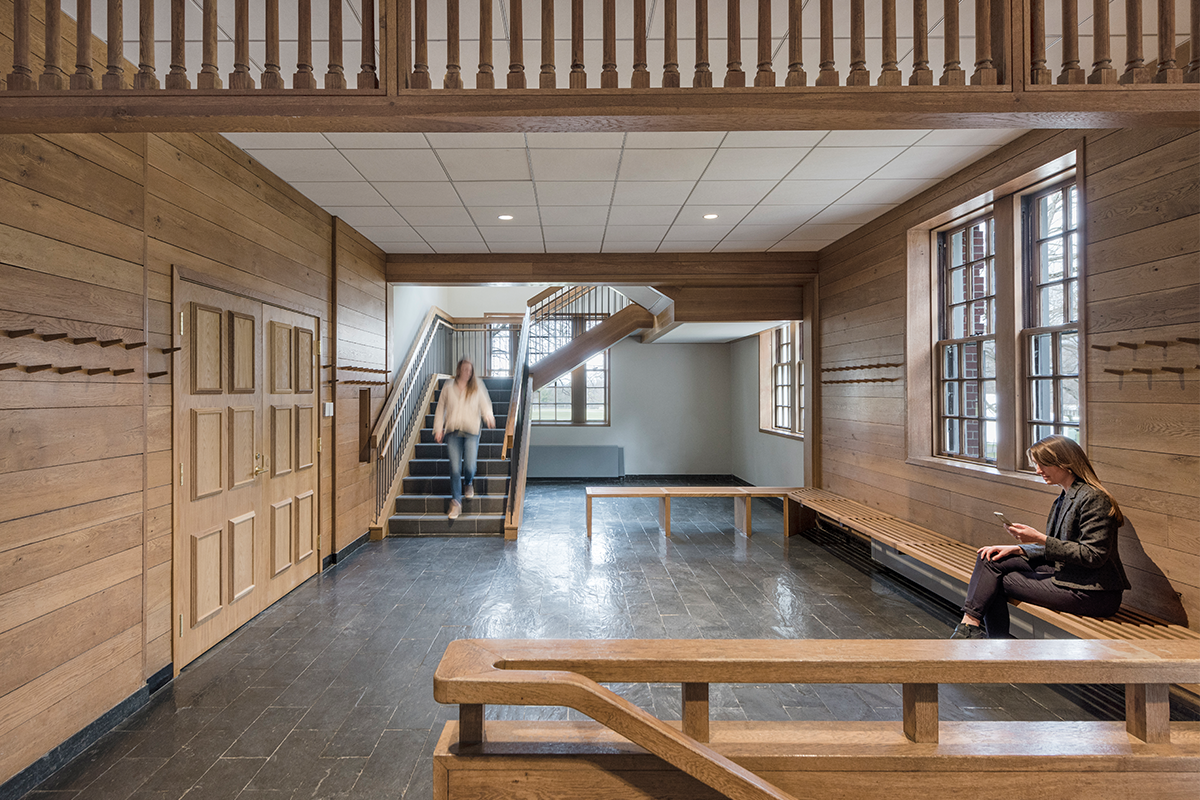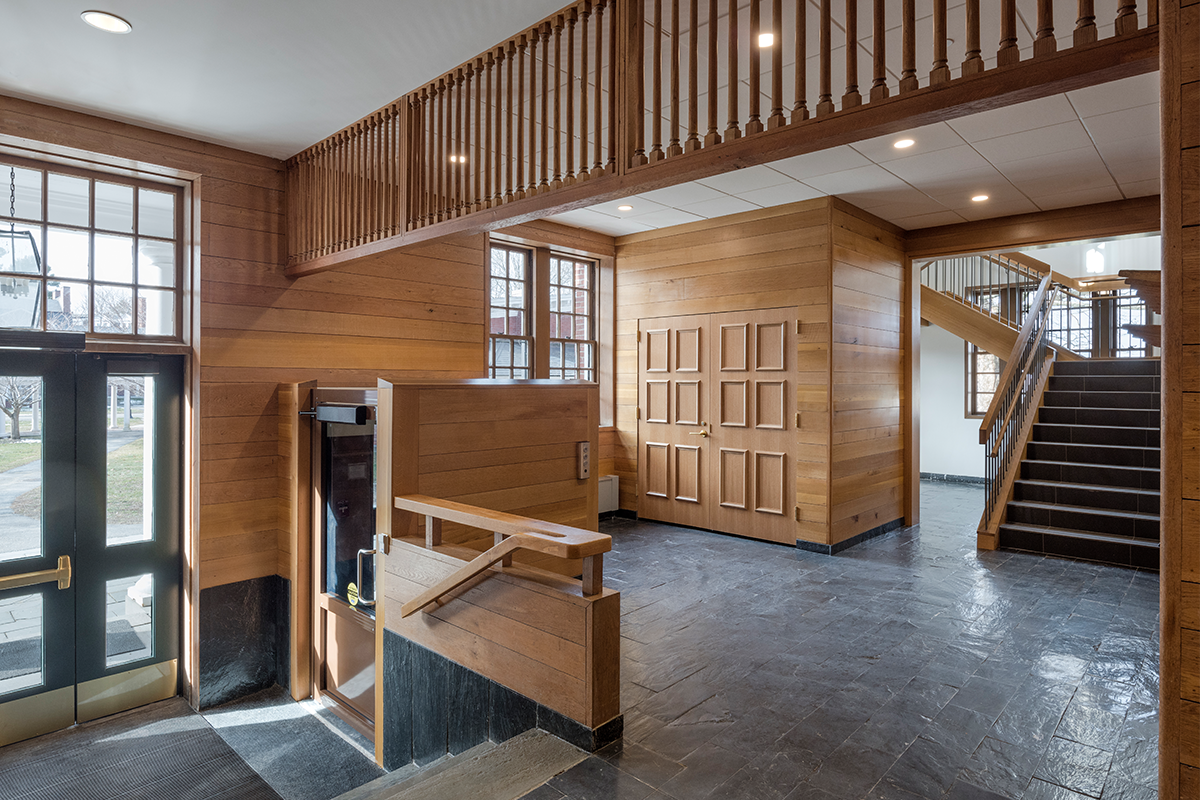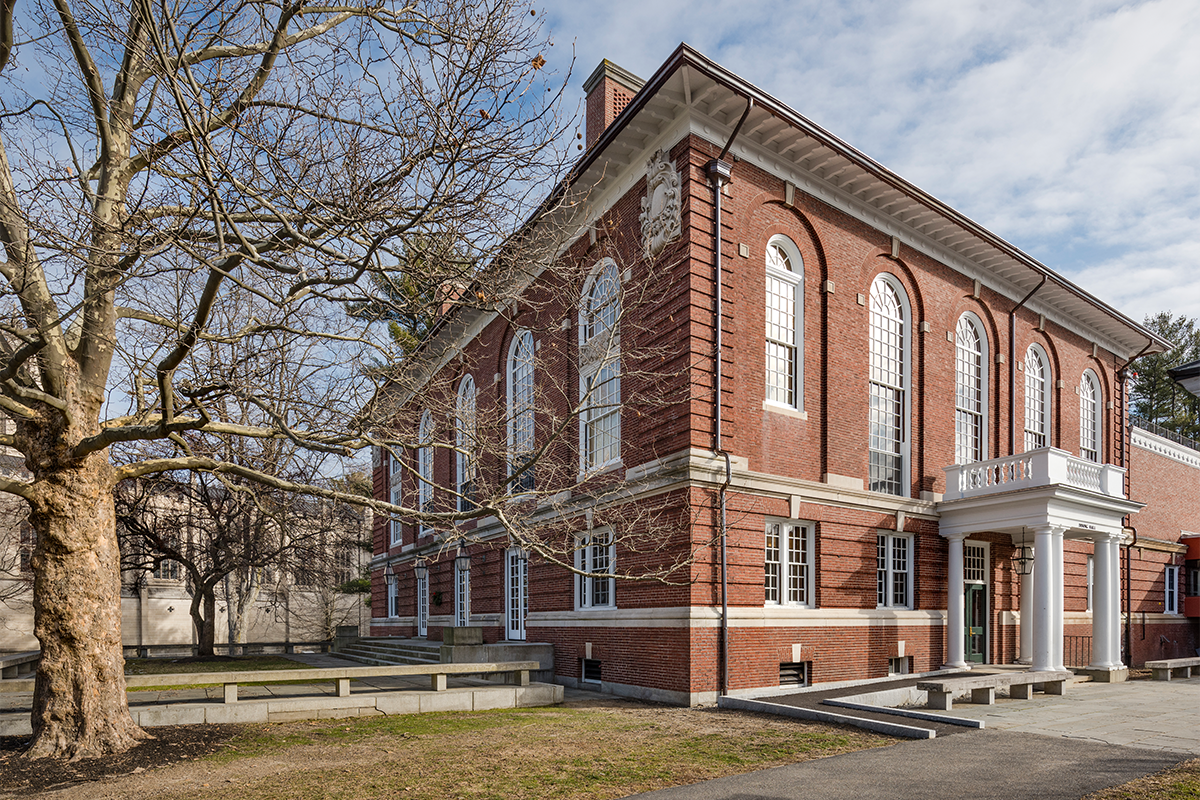 Groton School Dining Hall
The Groton School Dining Hall had not received any upgrades since it was built in 1962. As enrollment has grown, capacity of the space and kitchen has limited events that are critical to campus culture. Analogue Studio was engaged by Groton School to develop a conceptual study for the renovation of the campus's only dining facility for the next generation of students. This resulted in three design and cost scenarios for either a fast-paced summer construction timeline or phased construction during the academic year to maintain a continuous foodservice operation.
The transformed Dining Hall modernizes the student experience while reflecting the history of the school. Two new grand stairs allow for increased flow in and out of the Dining Hall, while a new lift provides an accessible route. Each stair leads to a monumental opening that allows an abundance of natural light to combine with new lighting, finishes and furniture to create a transformed experience. The foodservice operation of the servery and kitchen was completely reimagined and redesigned to create a contemporary marketplace serving cuisine that rivals anything found on a premiere college campus. The revitalized Dining Hall is a cornerstone of contemporary student life that reflects the history of the school while preparing it for the coming generations.
Groton MA