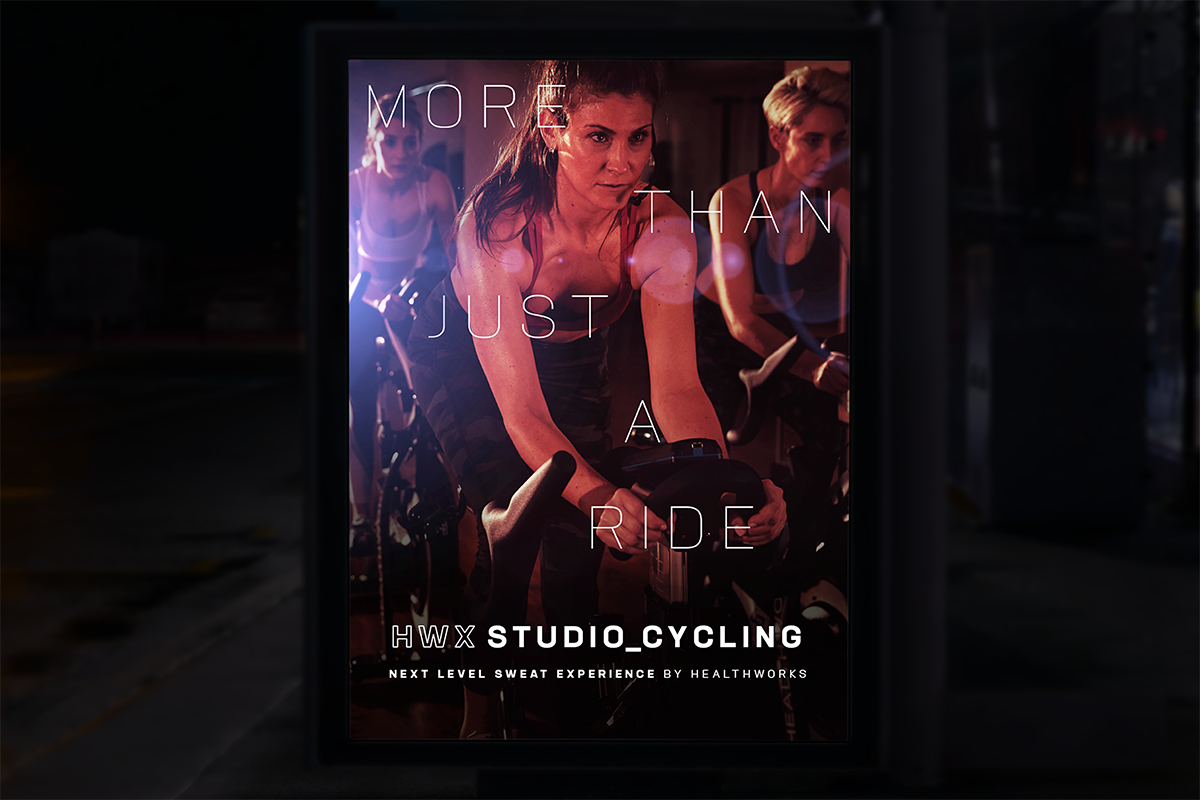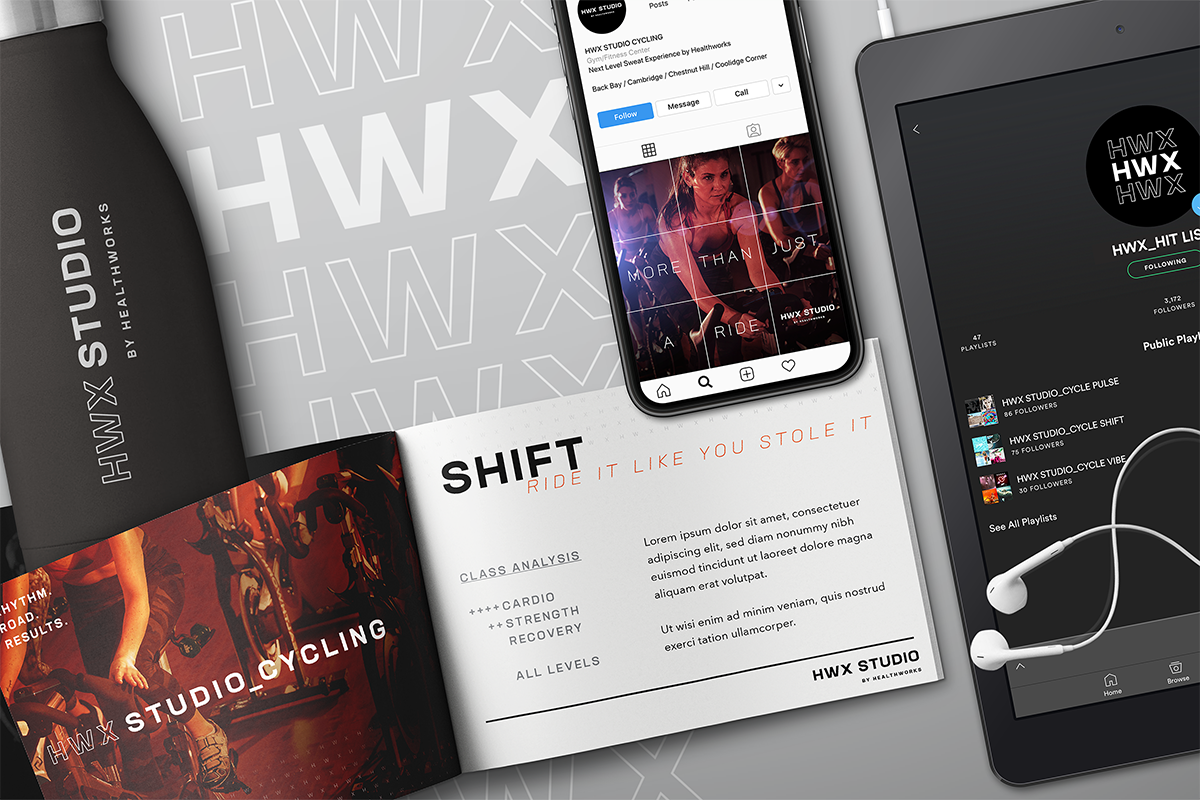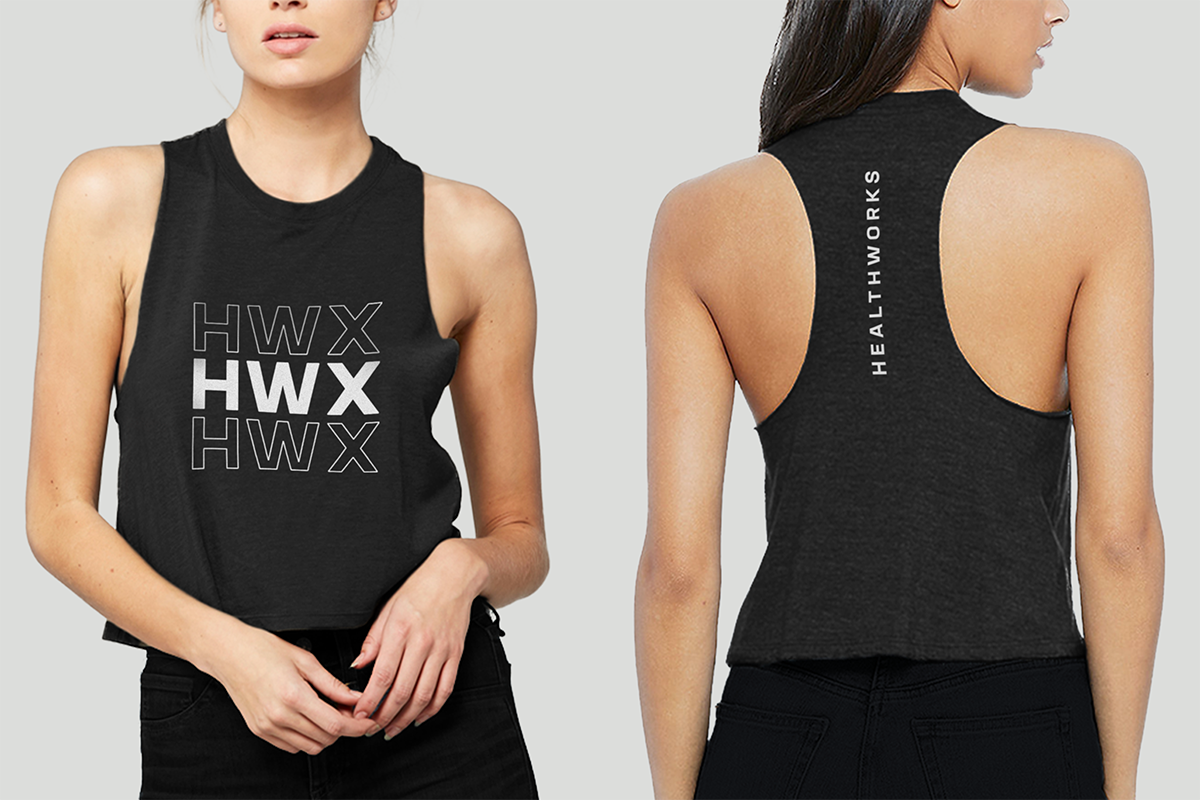 HWX
New bolder class offerings for Healthworks
A leader in women's fitness, Healthworks club's instructors are consistently voted best in Boston by Boston Magazine. Healthworks approached Analogue Studio wanting to increase engagement with existing members while attracting new younger and bolder demographics.
Working within the Healthworks brand guidelines, we played up themes of intensity, boldness, and high impact when designing new revamped Cycle, Strength and HIIT programs. The boutique brand structure is capable of supporting additional studio fitness tracks under a unifying label.
This resulting treatment serves to bolster the perception of a new, premium-level offering — set apart from what came before, but not out of place within the larger brand.
Boston MA