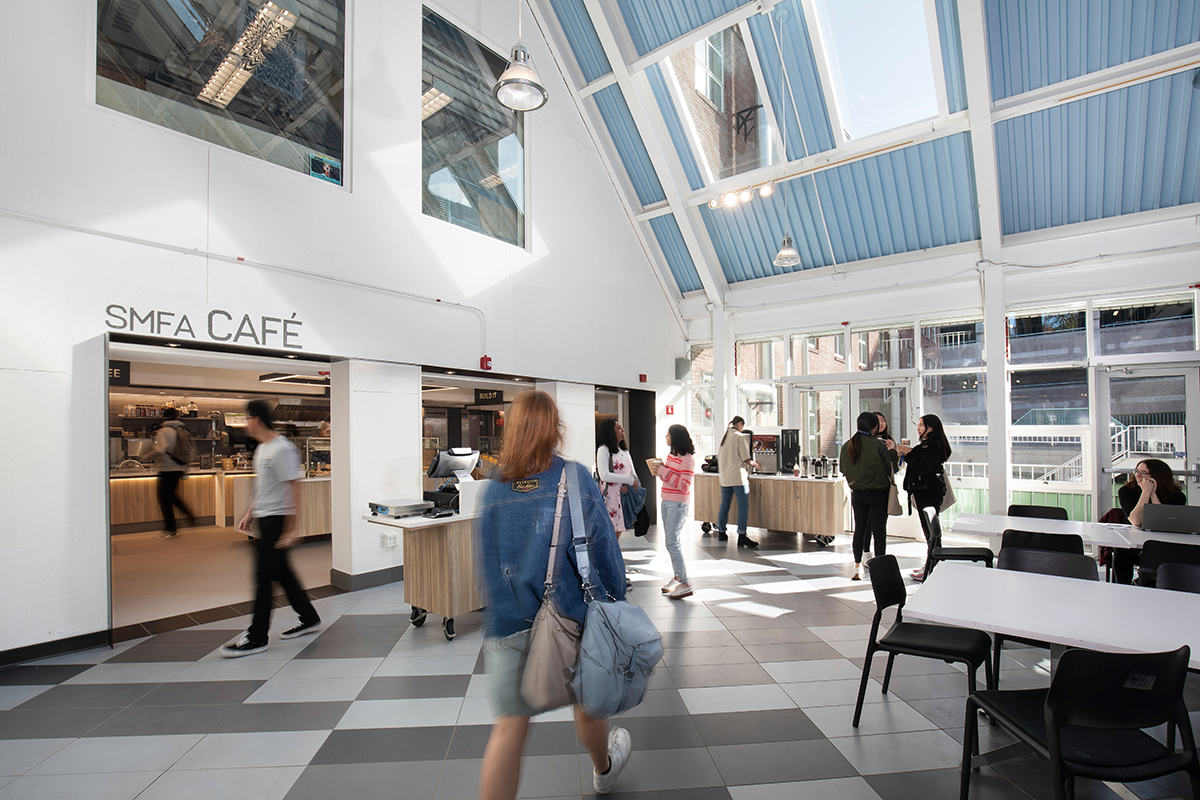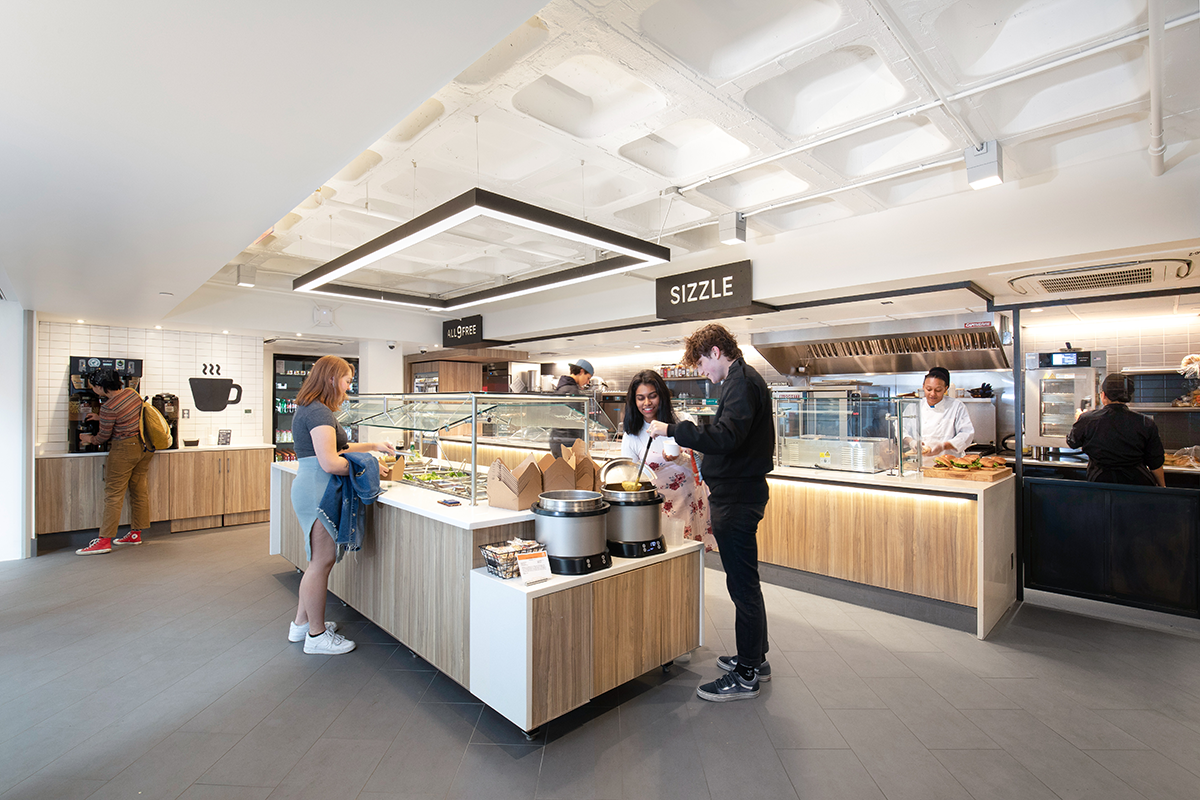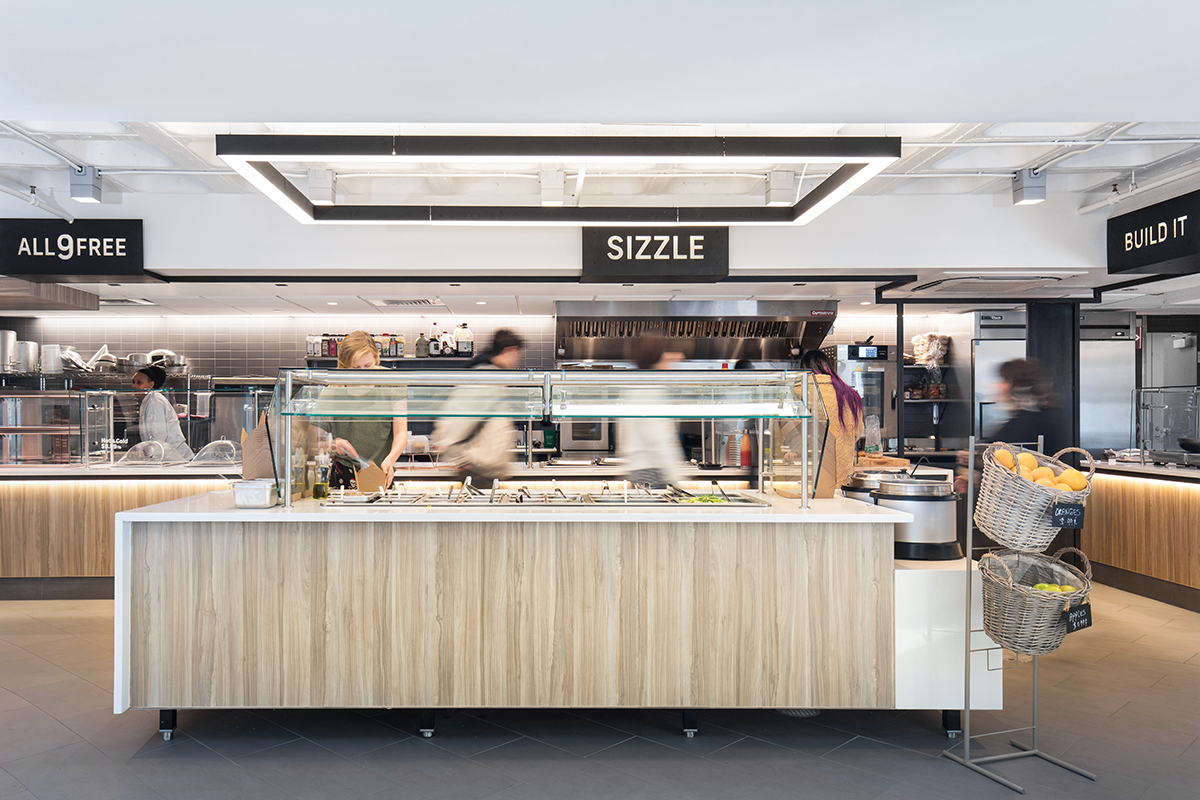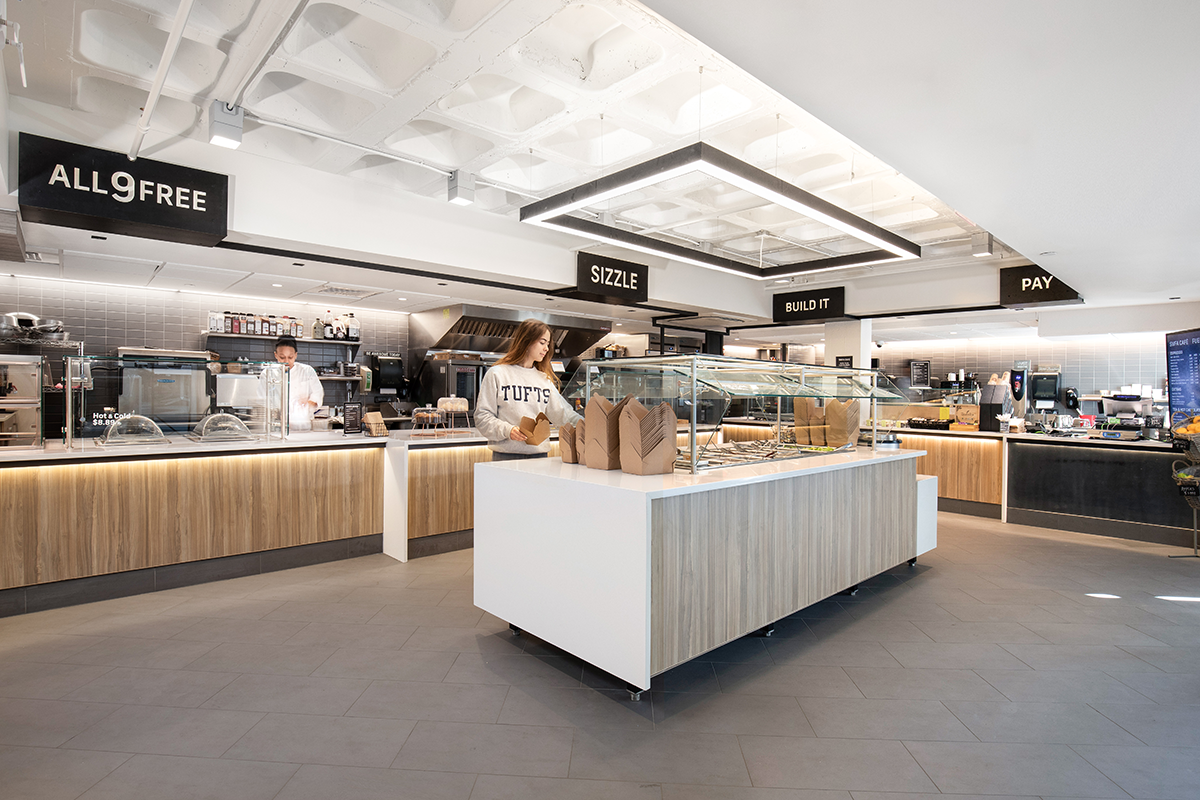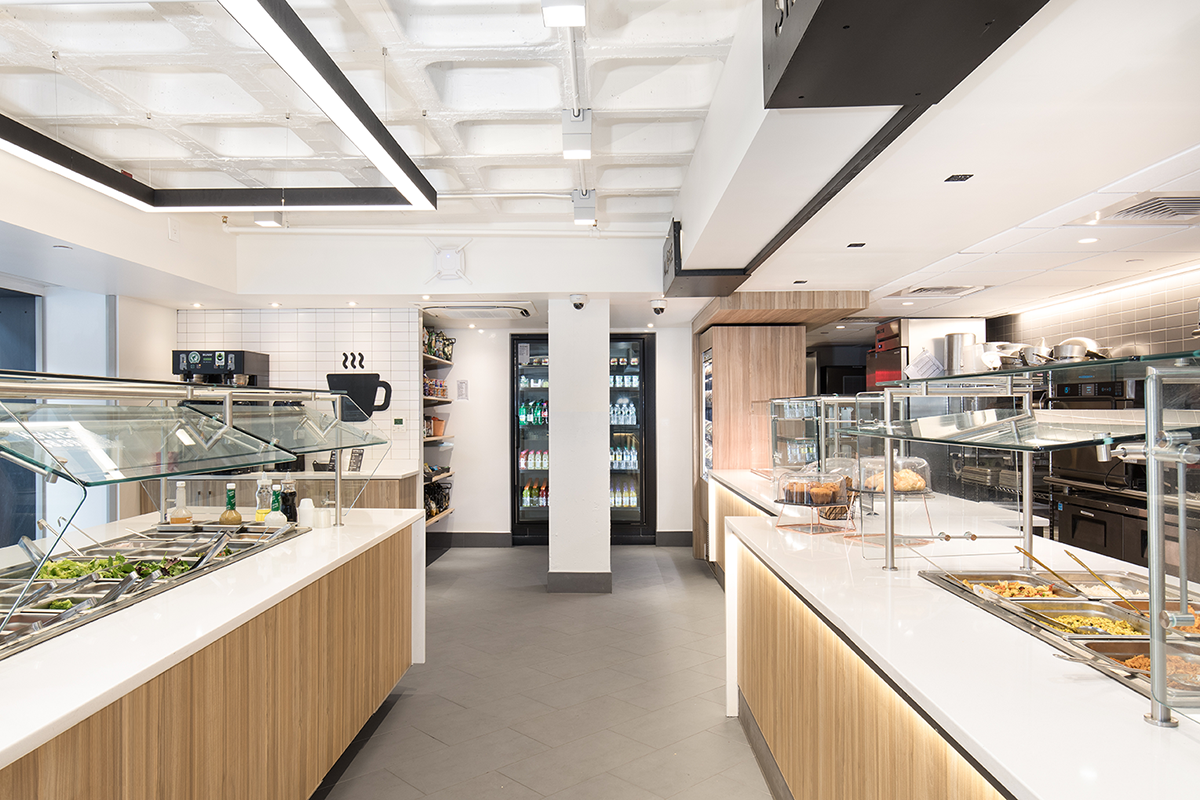 SMFA Cafe
Student centric marketplace cafe
The School of the Museum of Fine Arts (SMFA) at Tufts University expanded it's Fenway campus dining options with the renovation of the SMFA Café Express into a larger Commons Marketplace-style cafe.
With the realization that the current express cafe was not going to be adequate as the campus population grows and as the art school matures, expansion was necessary to ensure future students' access to food options on the Fenway campus. The resulting space is dedicated to food preparation and display with the atrium providing seating, similar to the Commons Marketplace on the Medford/Somerville campus.
The cafe serves breakfast, lunch, and dinner during the week, and brunch on the weekends. Industrial signage clearly marks the soup and salad bar, a sizzle station for burgers, fries, and other items, and hot food bar with savory entrees and sides. The café also serves allergen free food at lunch and dinner.
The project advances Tuft's goal to be a prominent environmental steward.
Boston, MA