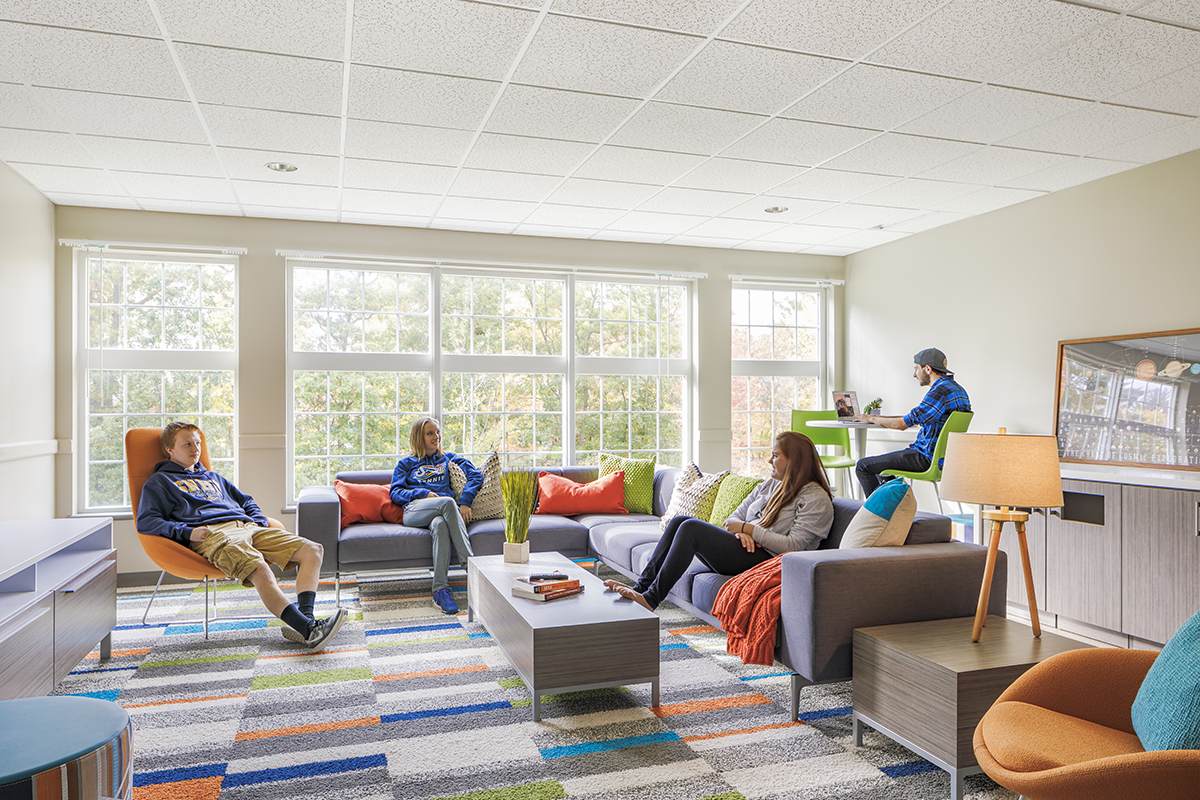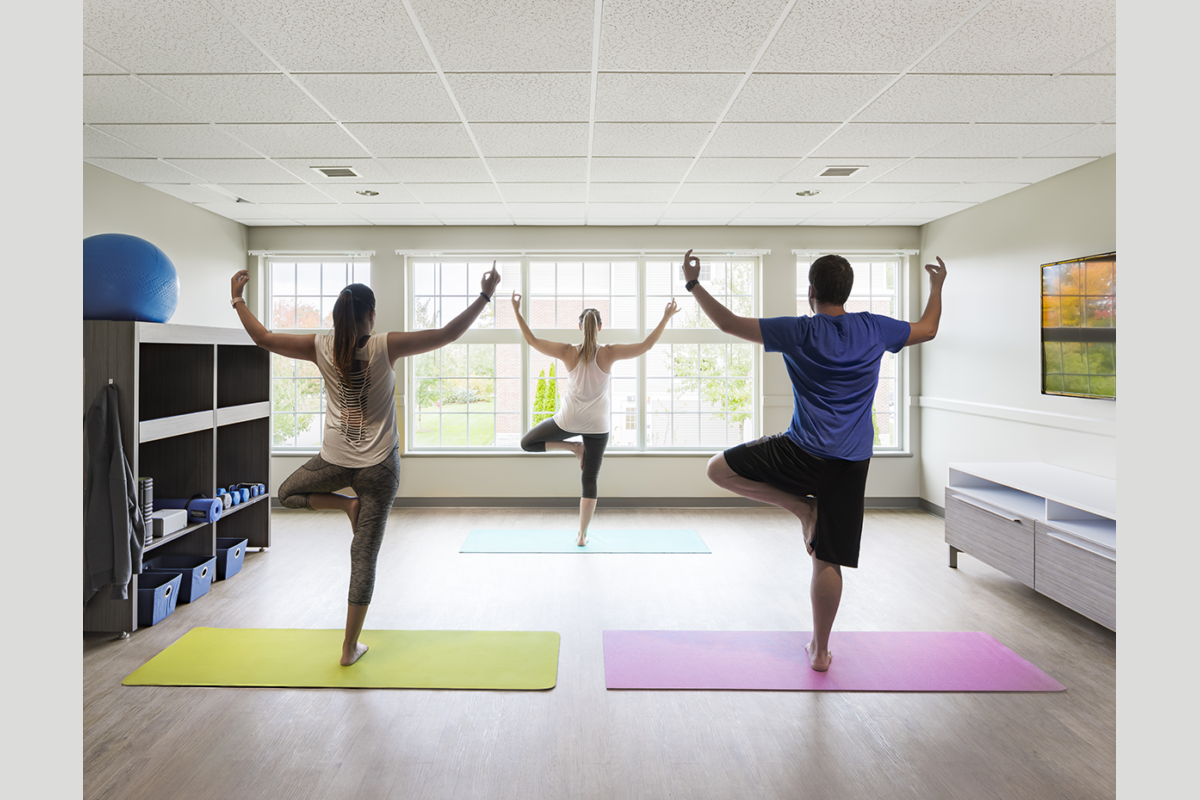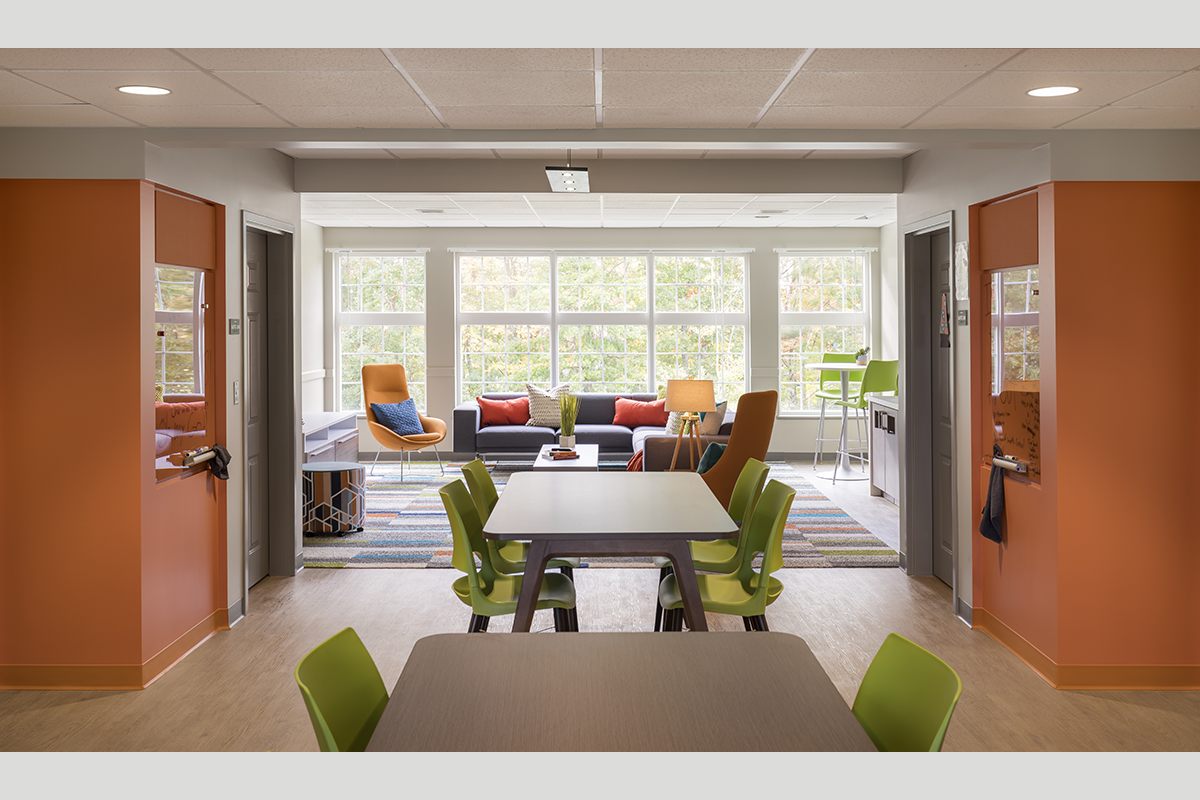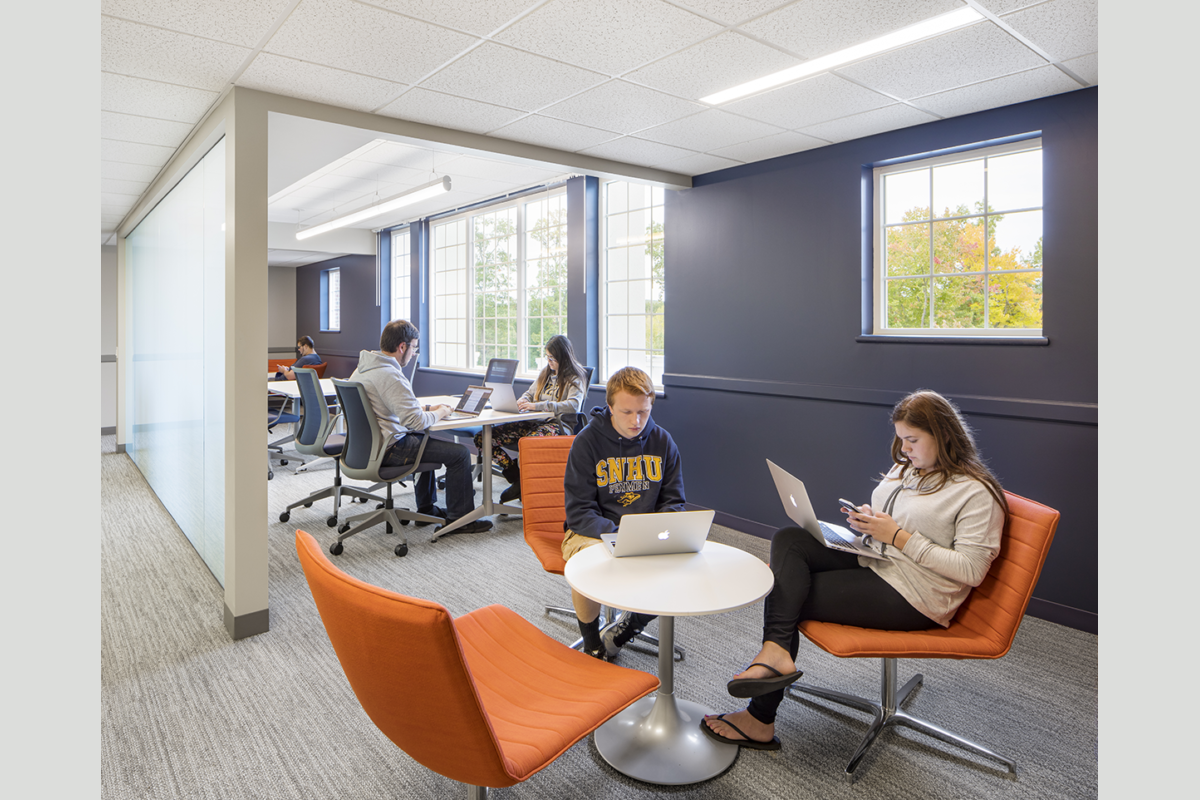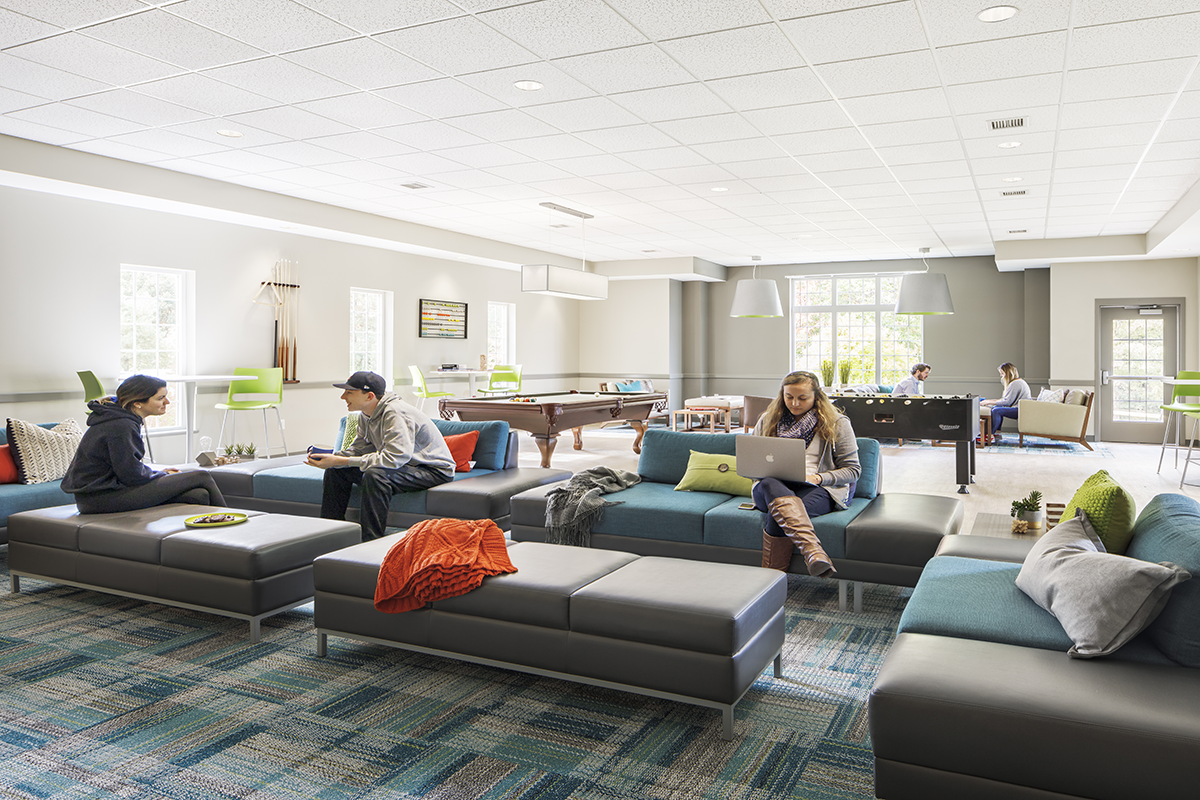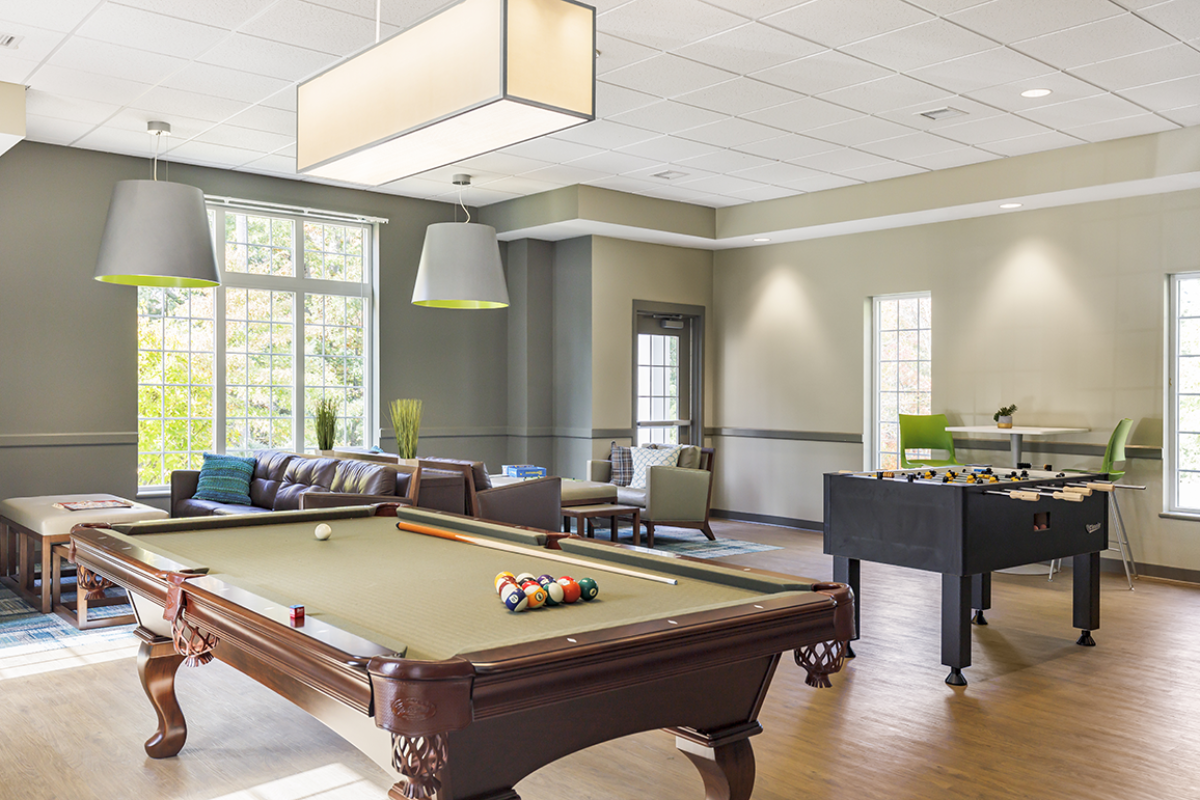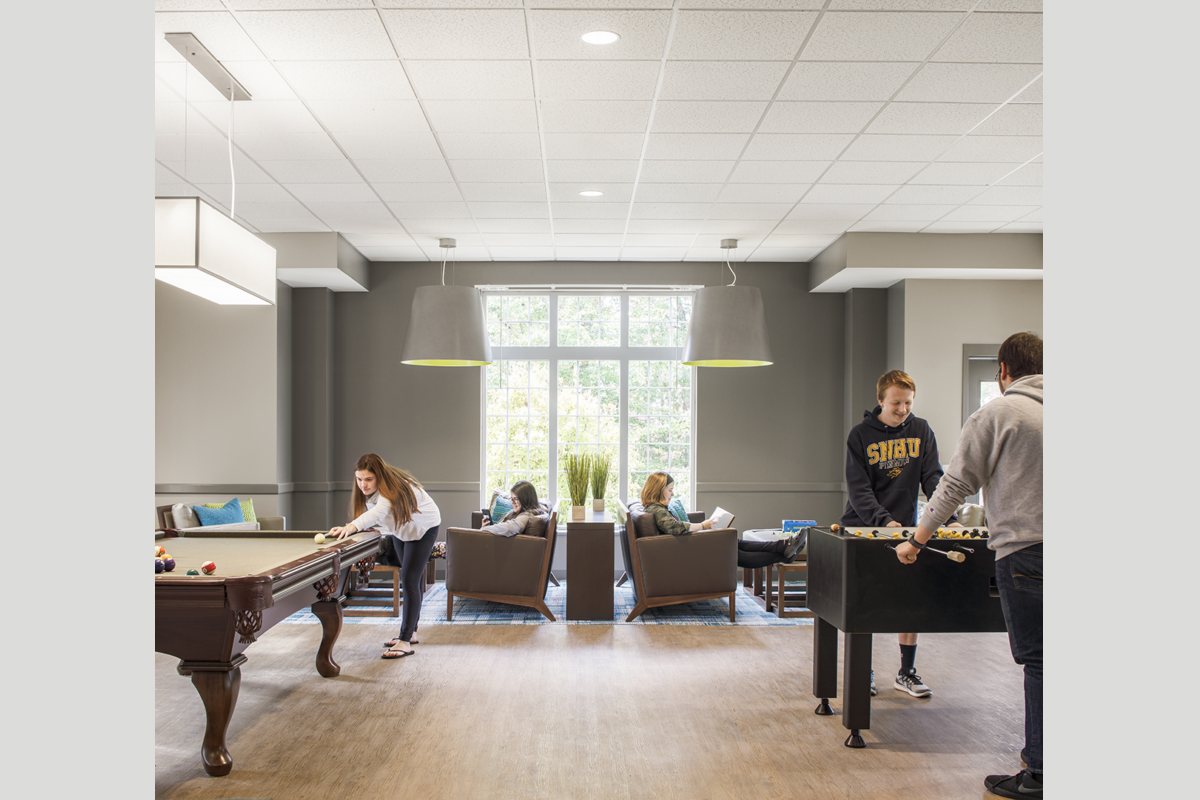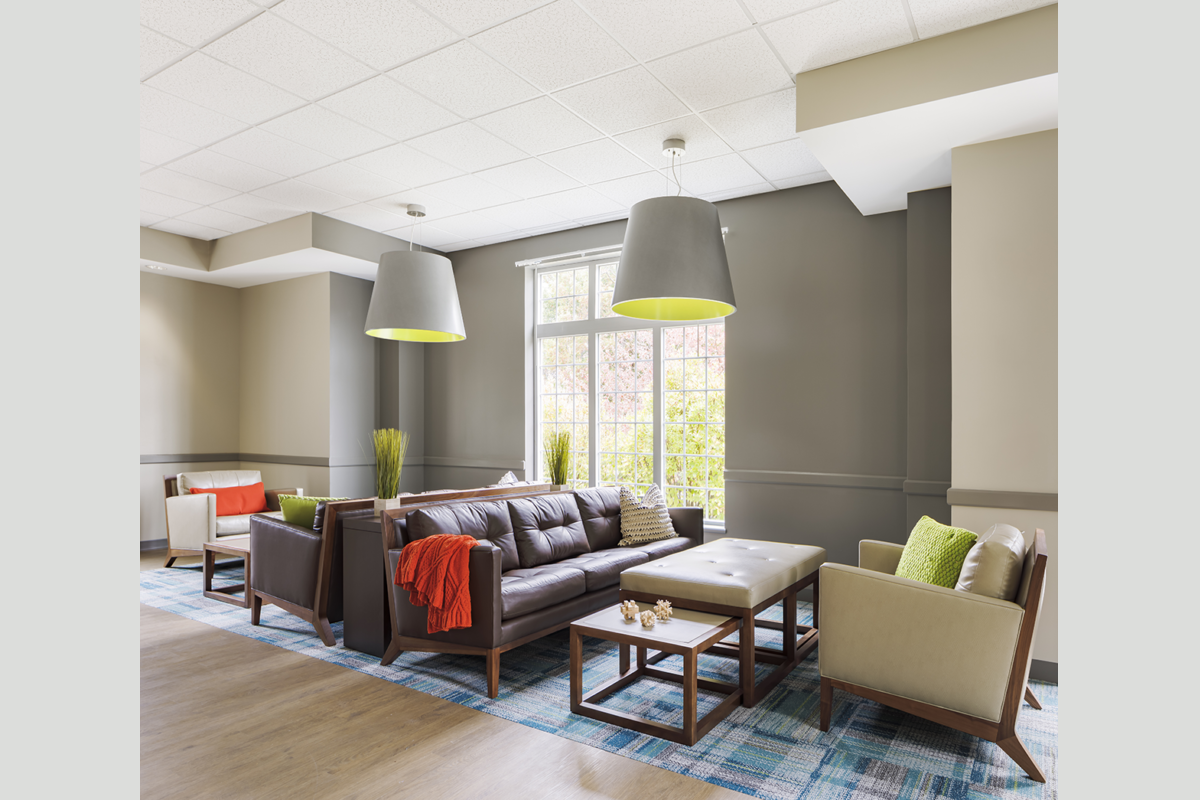 Southern New Hampshire University – Hampton + Windsor Halls
As one of the nation's fastest growing universities, Southern New Hampshire University has undertaken bold renovations across campus to improve the student experience. After successfully transforming SNHU's formerly decommissioned library into a vibrant student center, Analogue Studio was tapped to revitalize two outdated residence halls.
Together with SNHU staff and students, Analogue Studio conducted an in-depth programming study, including interviews and student surveys. Hampton and Windsor Halls were originally designed to promote community by combining compact residential suites with shared lounge spaces. However, poor lighting, drab finishes, and uncomfortable furniture led students to shun the common areas in favor of their bedrooms and undermined any sense of community.
On each floor, we transformed these drab common spaces into a communal living room by creating study and lounge spaces with inviting furniture, vibrant finishes, residential accessories, warm flooring and LED lighting. In the Game Room shared by the entire building, we created television, billiards and foosball, and lounge spaces that supported larger groups that couldn't be accommodated on each floor.
As home to SNHU's themed communities, Analogue Studio programmed three floors of Hampton Hall to accommodate students focused on; gaming, substance-free and wellness. From yoga mats and treadmills to movie nights and gaming competitions, the flexibility within each common space means that every student has a place to call their own.
Photography: Matt Delphenich