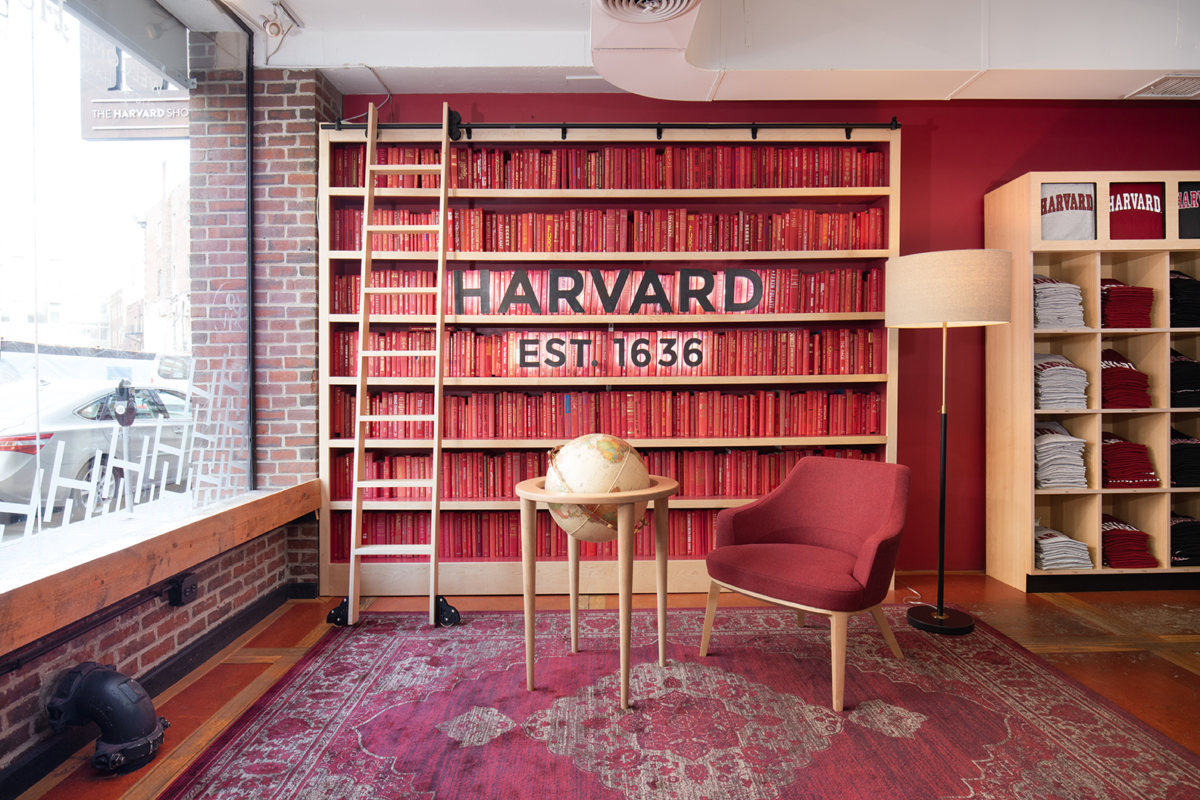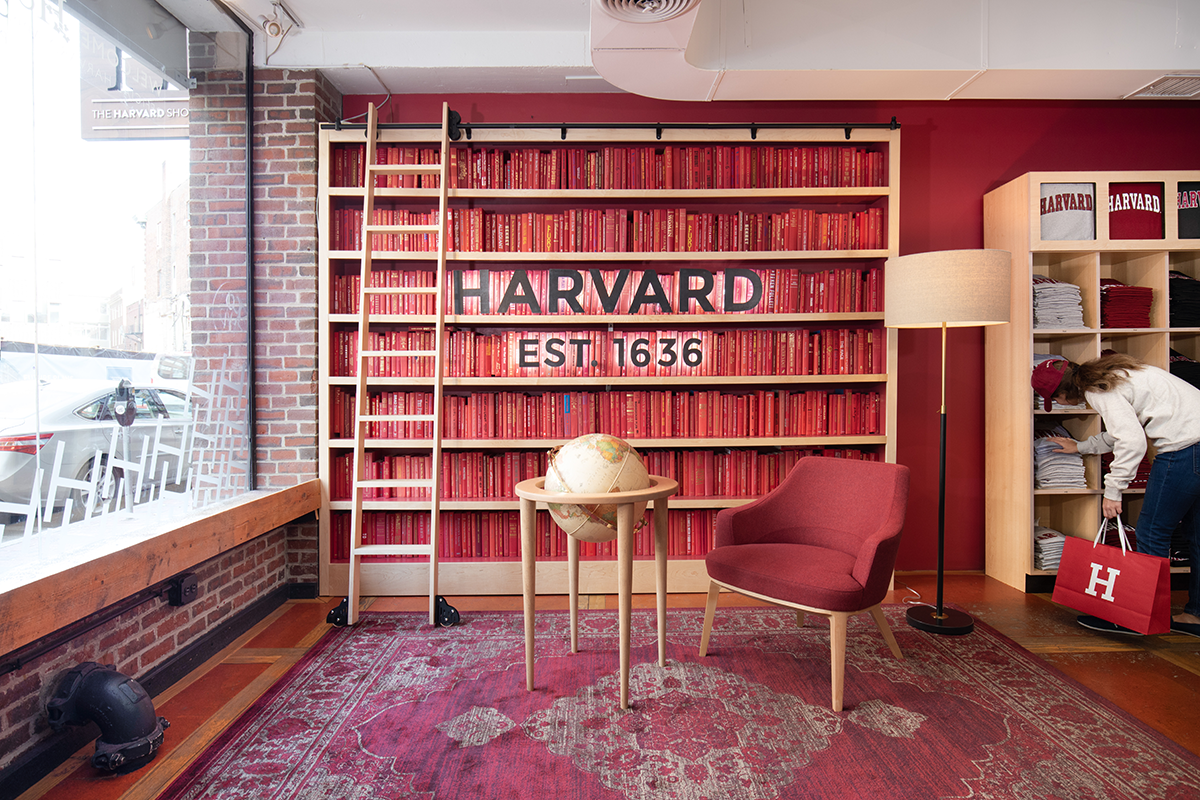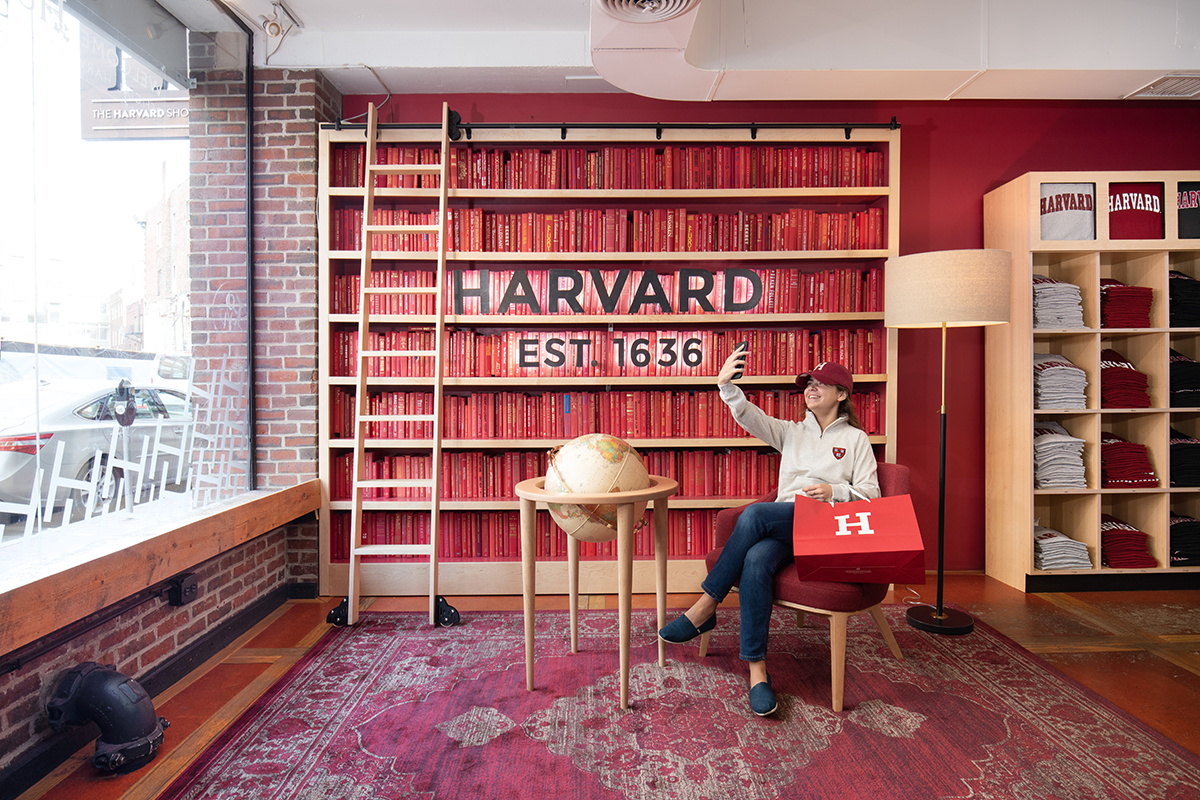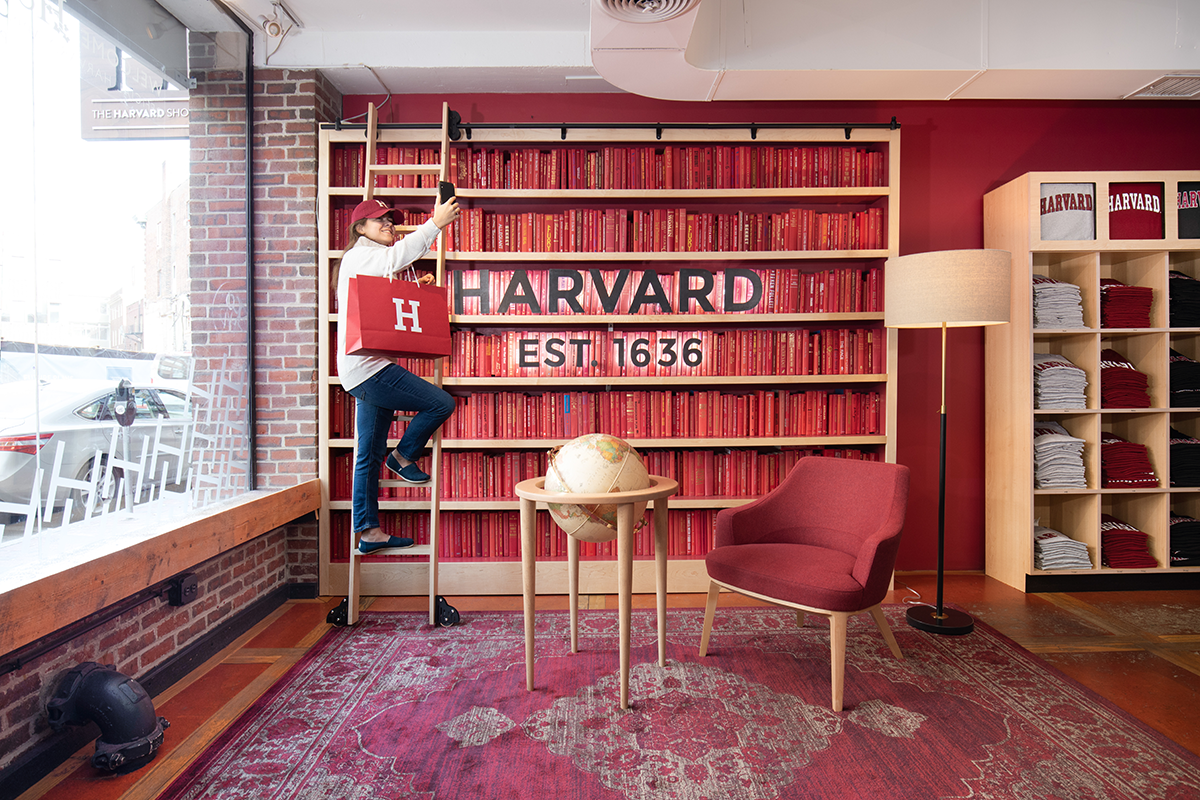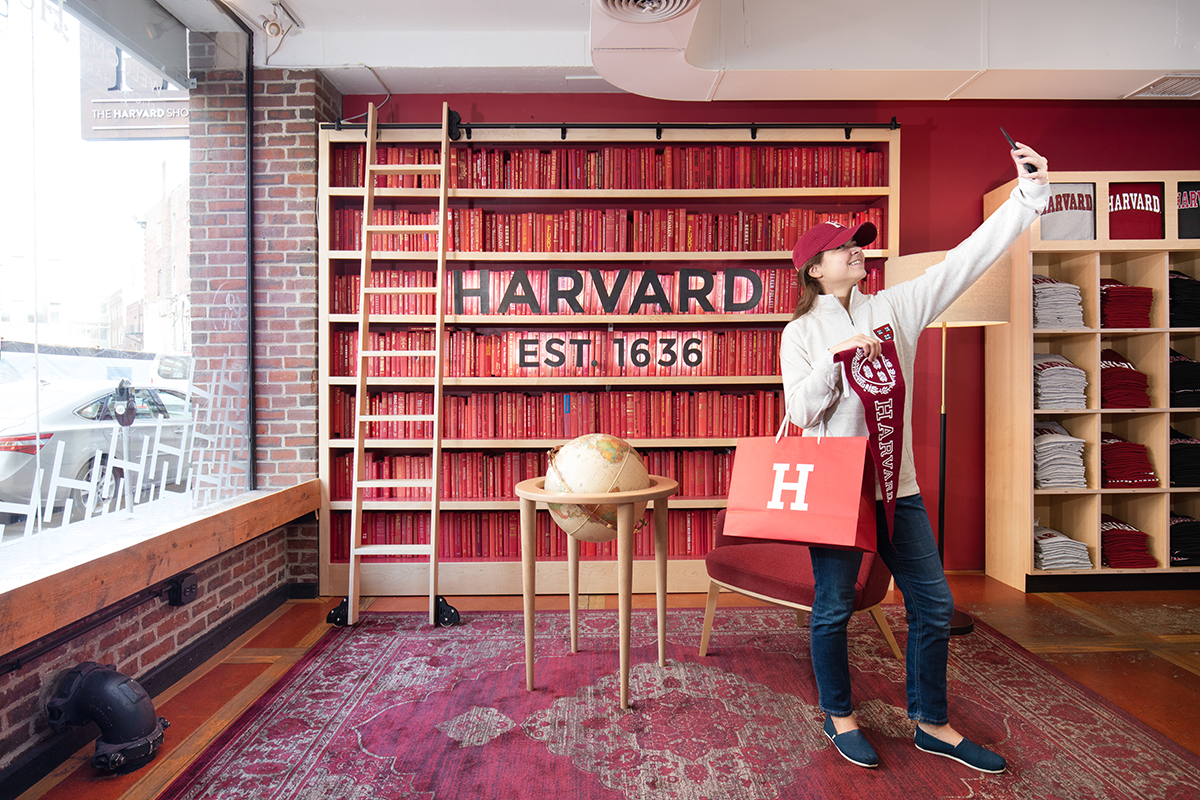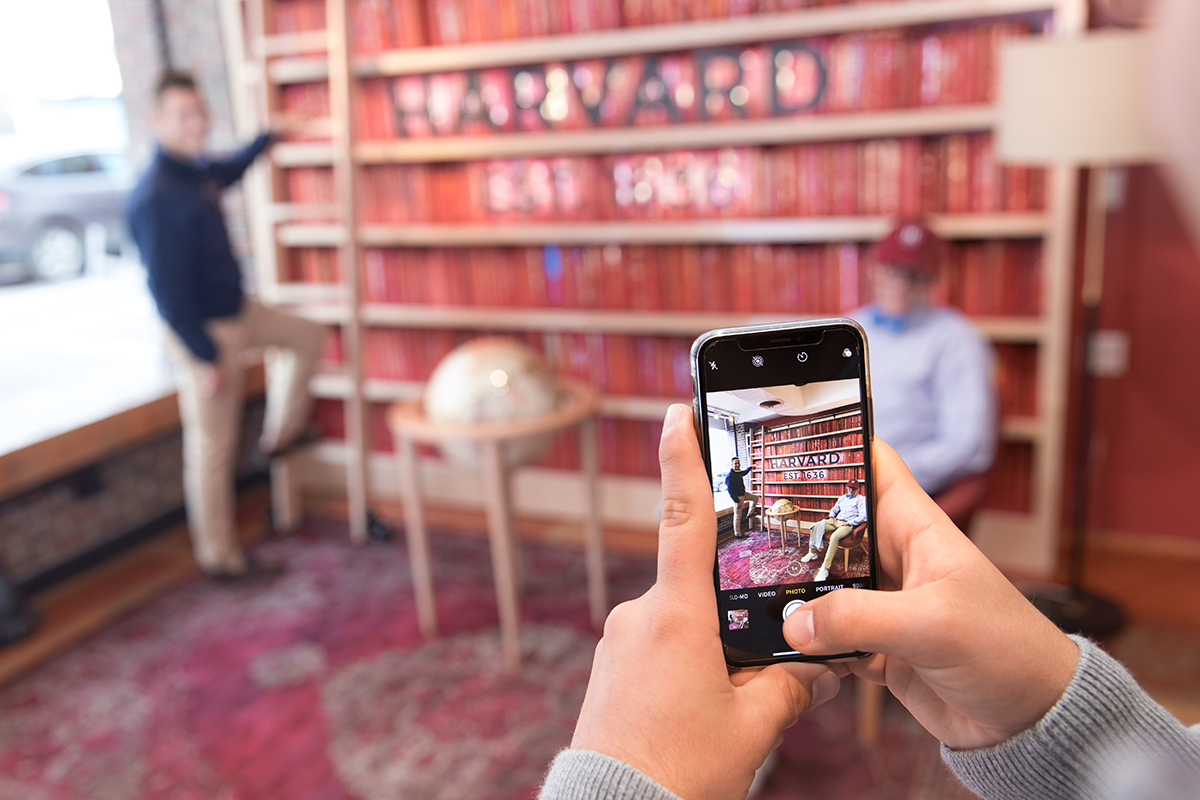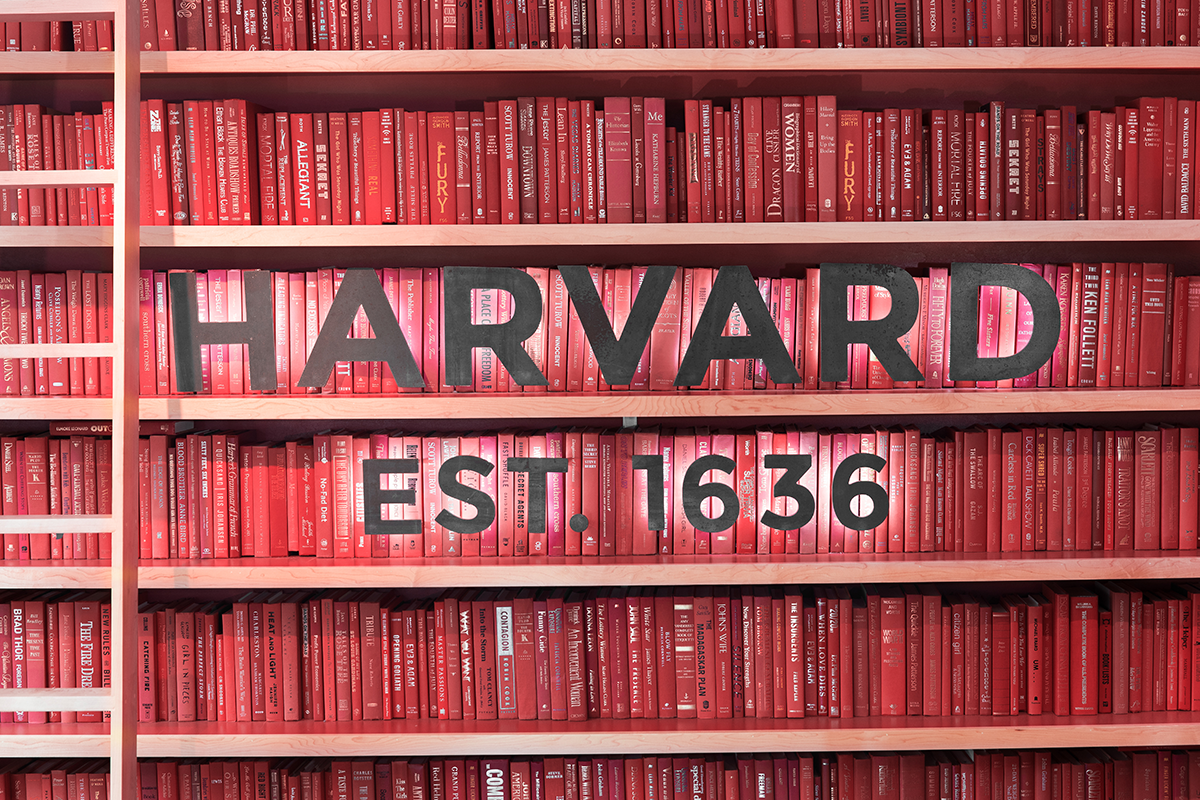 The Harvard Shop
Creating a destination within Harvard Square
Harvard Student Agencies student run shop located in the heart of Harvard Square wanted to transform their location into a destination for students and families. With no iconic Harvard University sign on campus students consistently express the need for a photographic destination within the Cambridge, Massachusetts campus.
The design of "The Harvard Sign" is traditional made modern to stay in line with both the Harvard Student Agencies and Harvard's values. The classic look evokes old Harvard nostalgia while remaining approachable to students looking for a fun social media moment.
The installation fits appropriately in the store setting by matching wood tone, fixtures, and paint. With an overnight installation, minimal disruption to business was obtained allowing the feature wall to be up and running for students arrival to campus in September.
Cambridge, MA