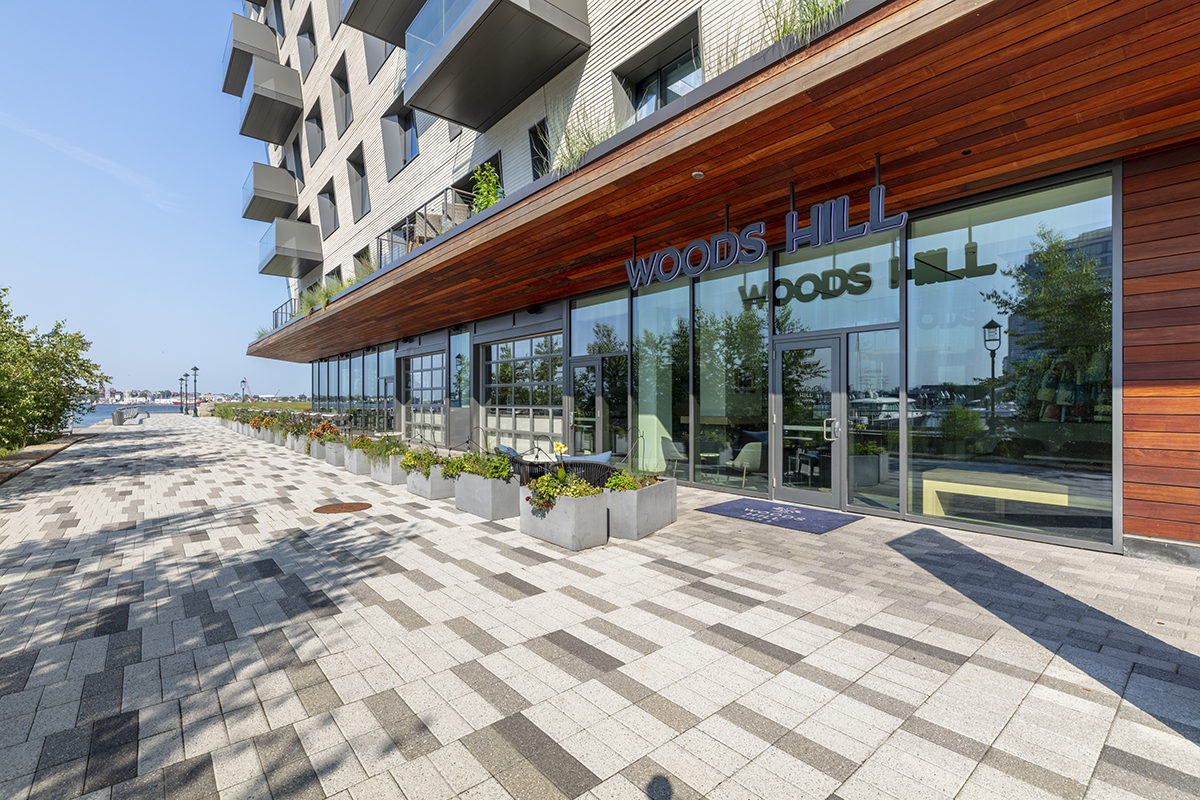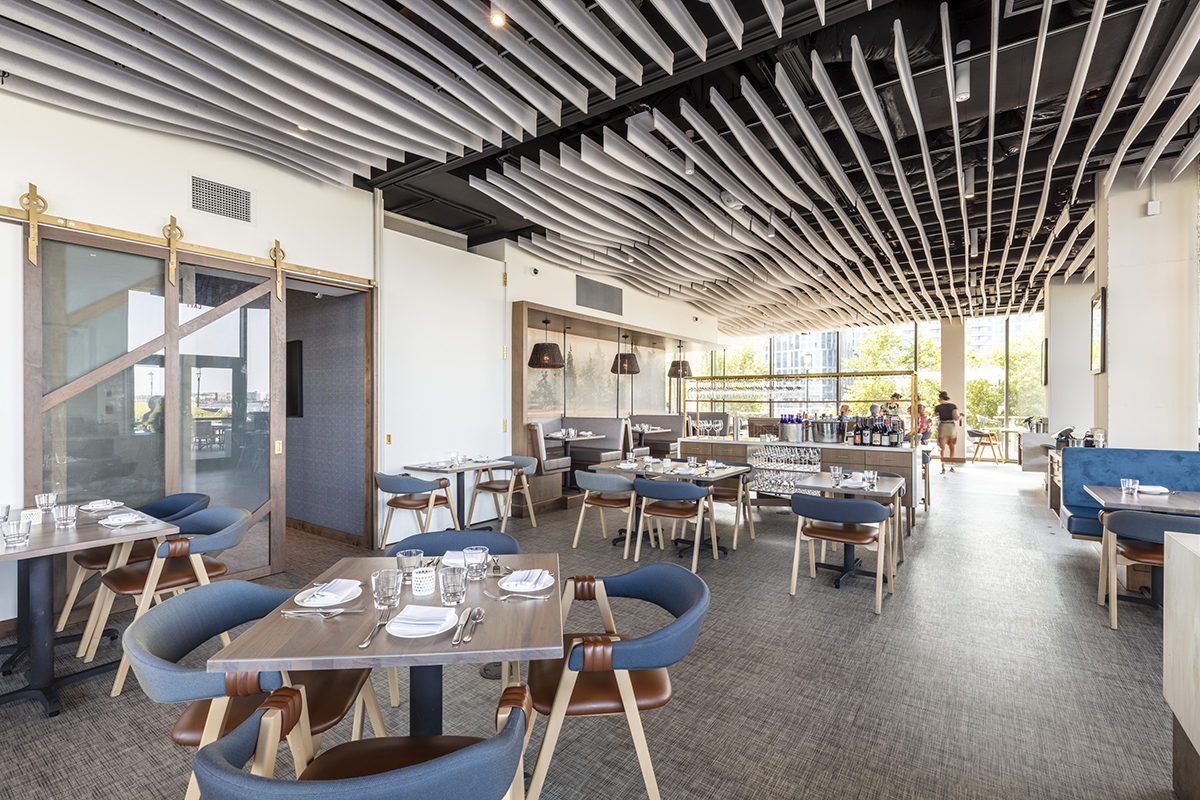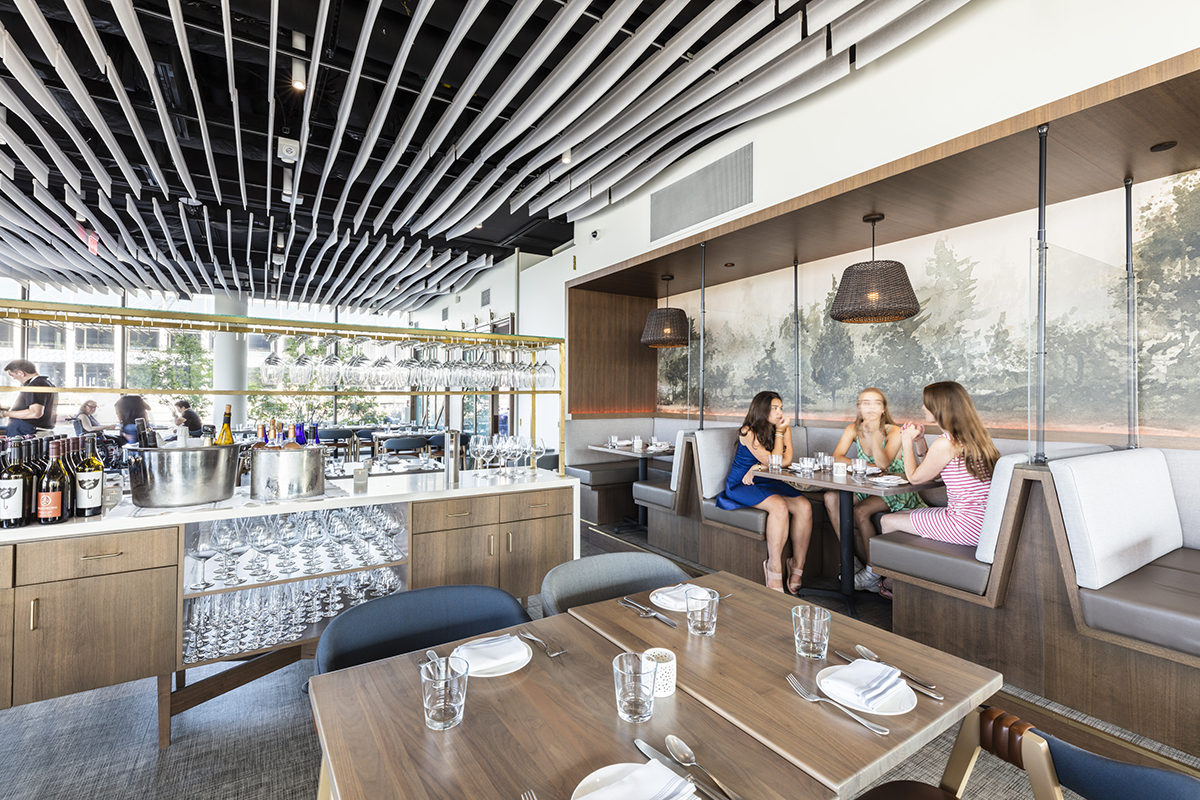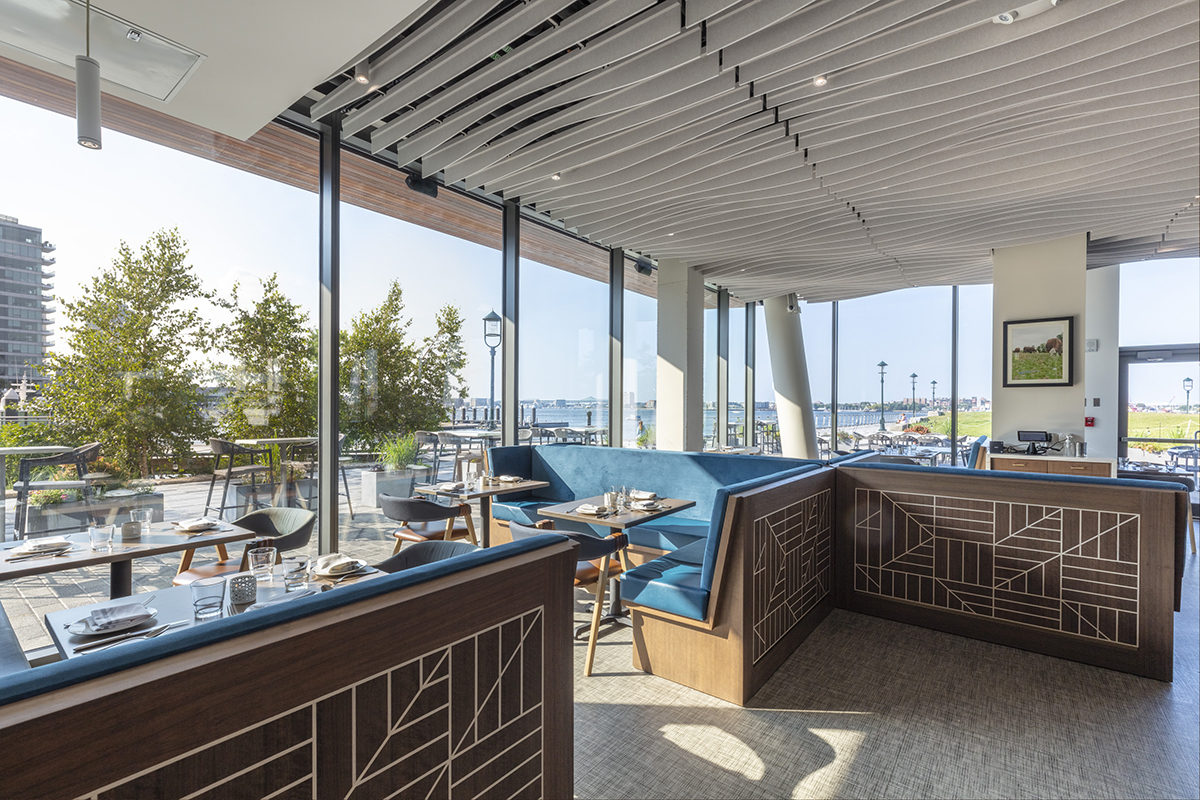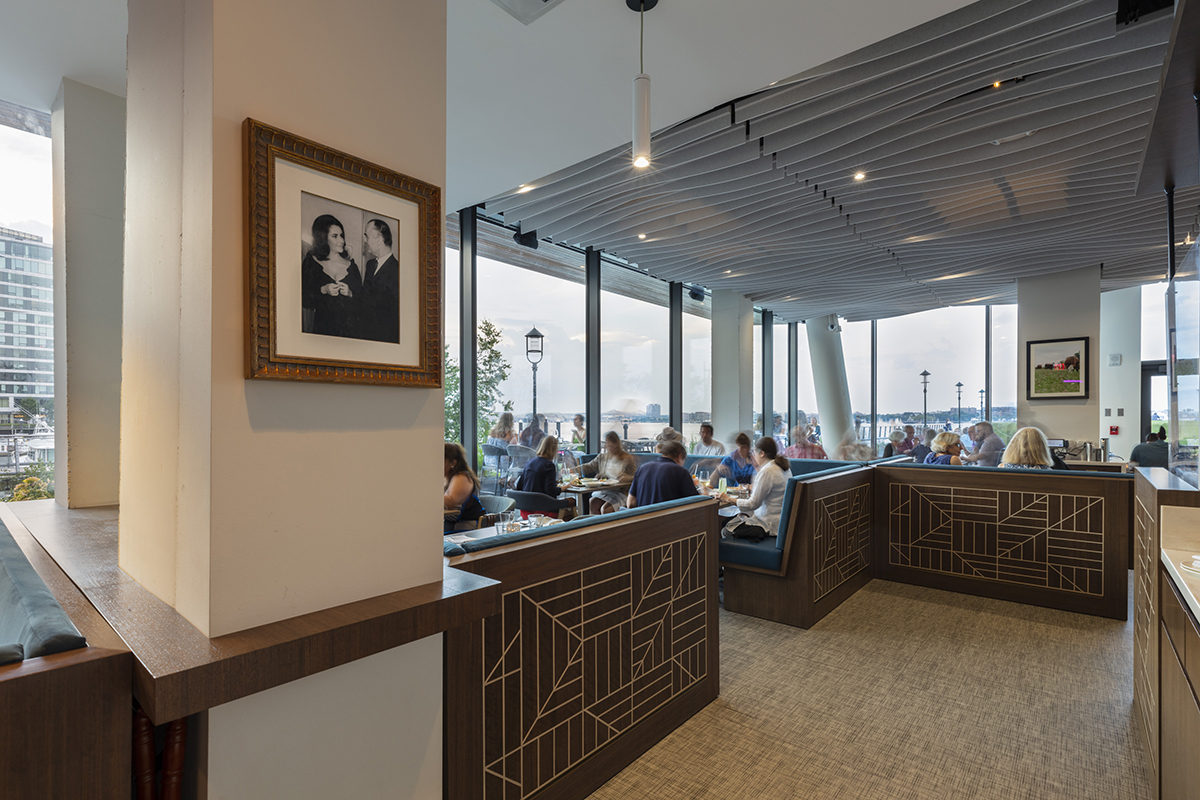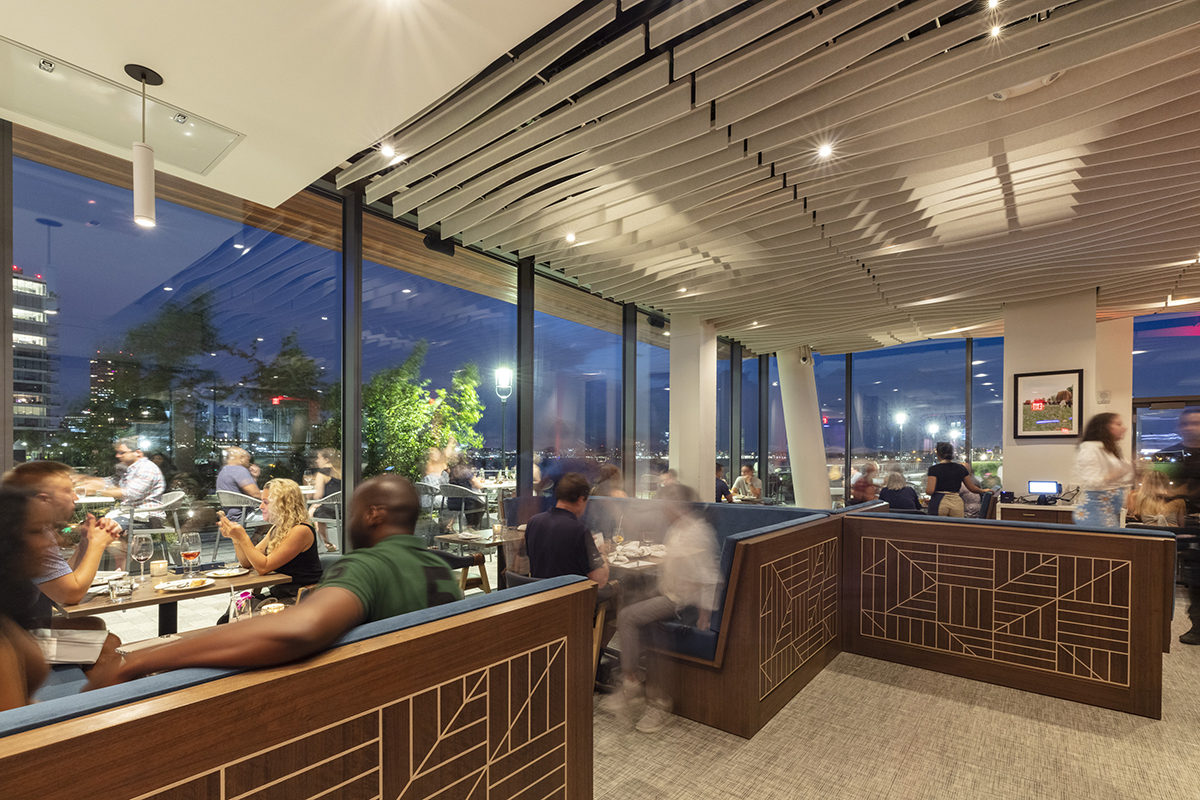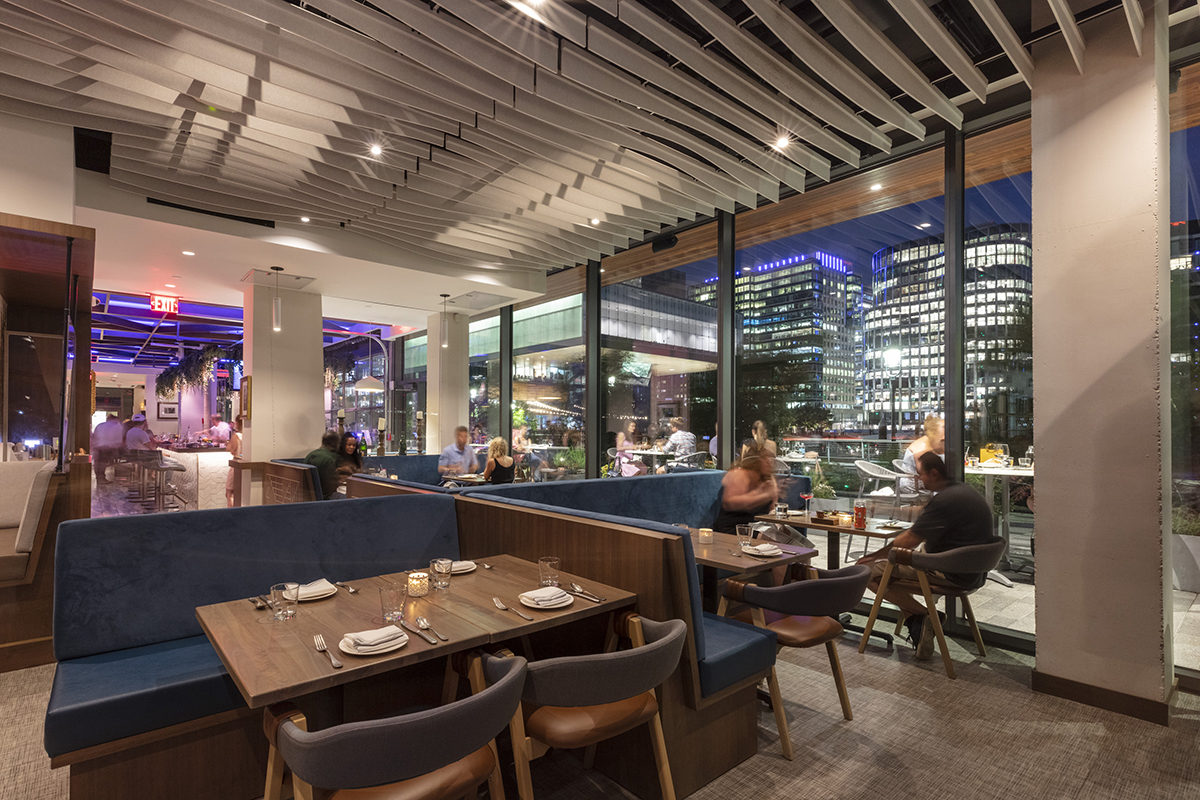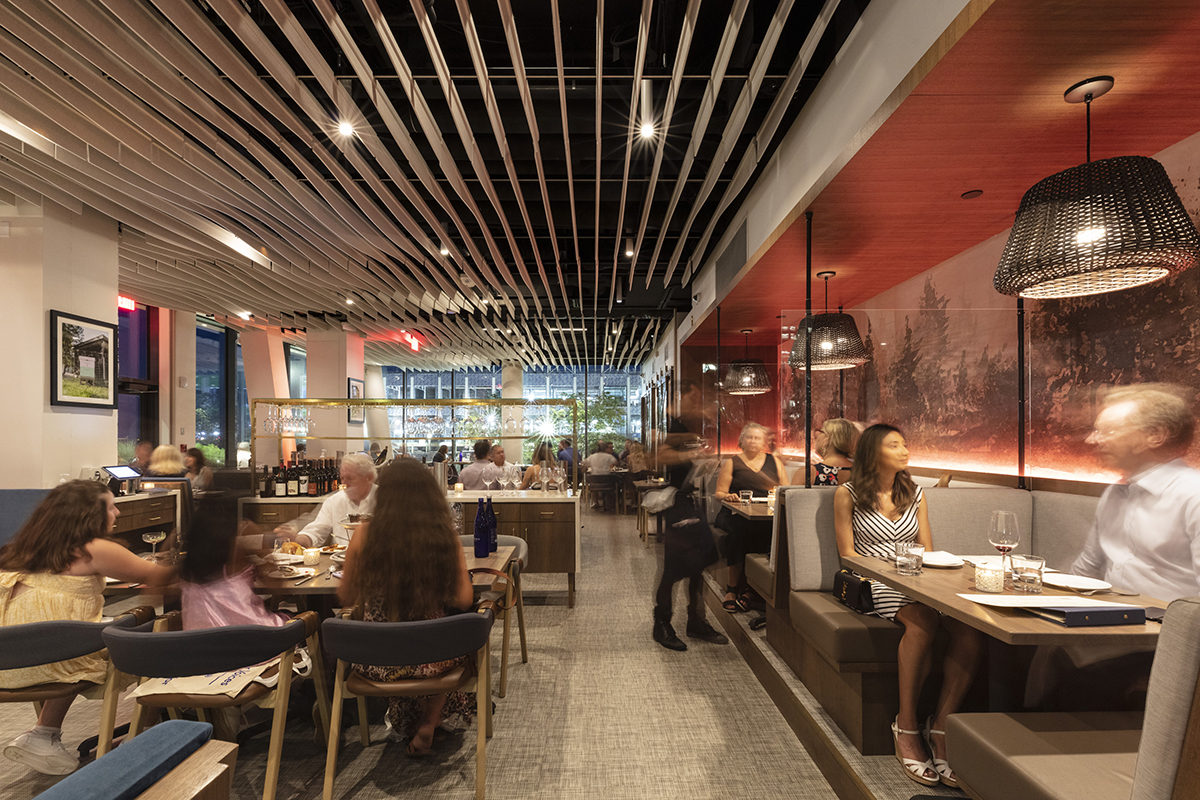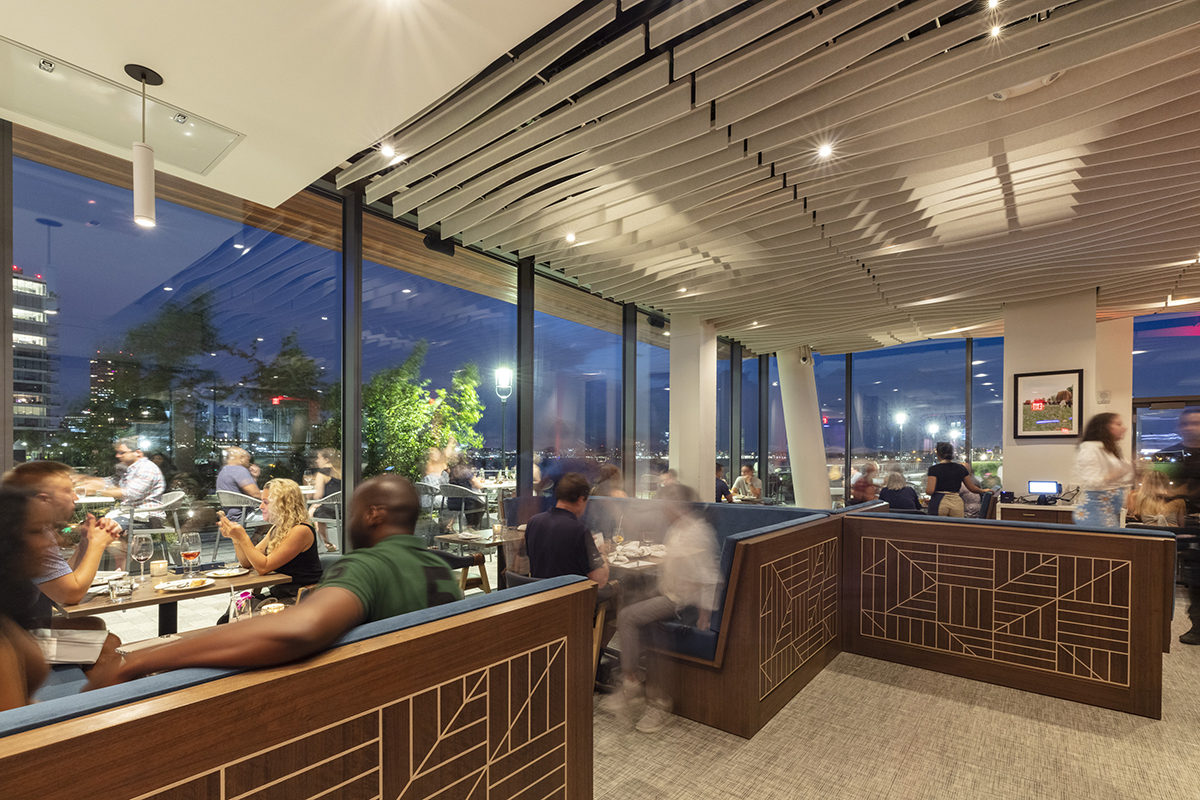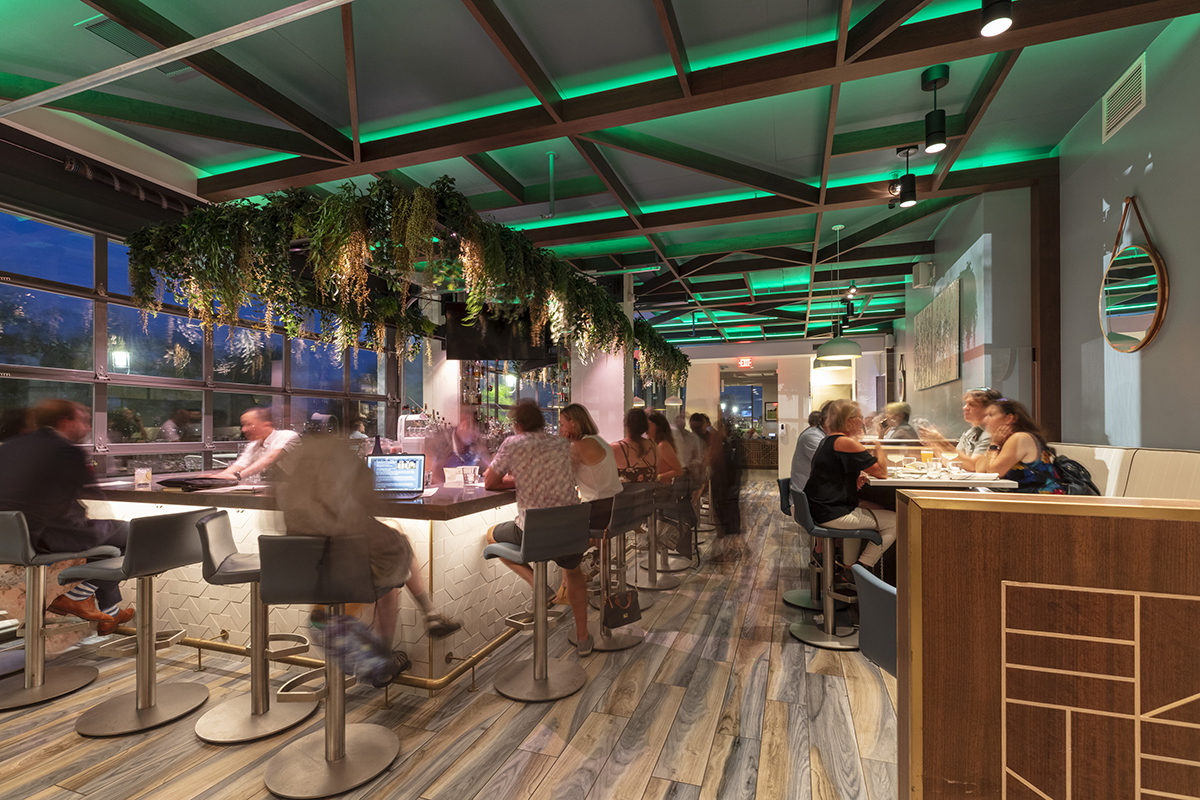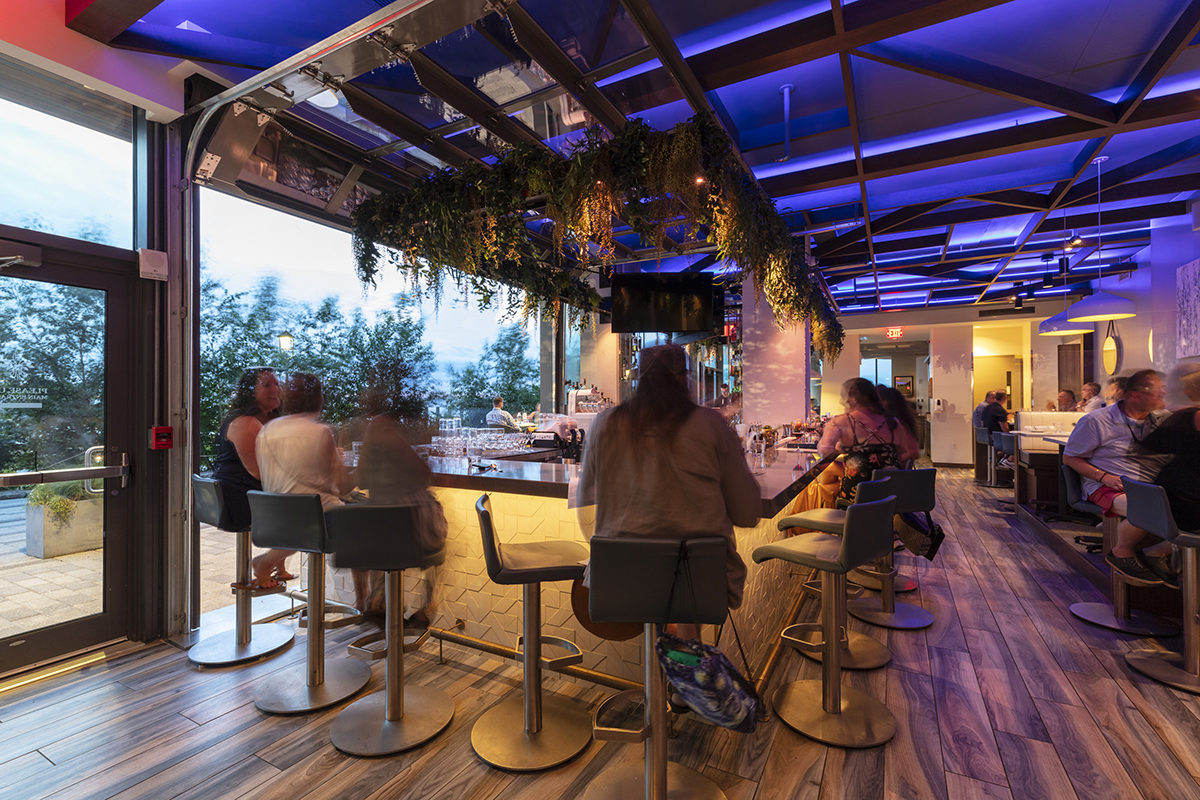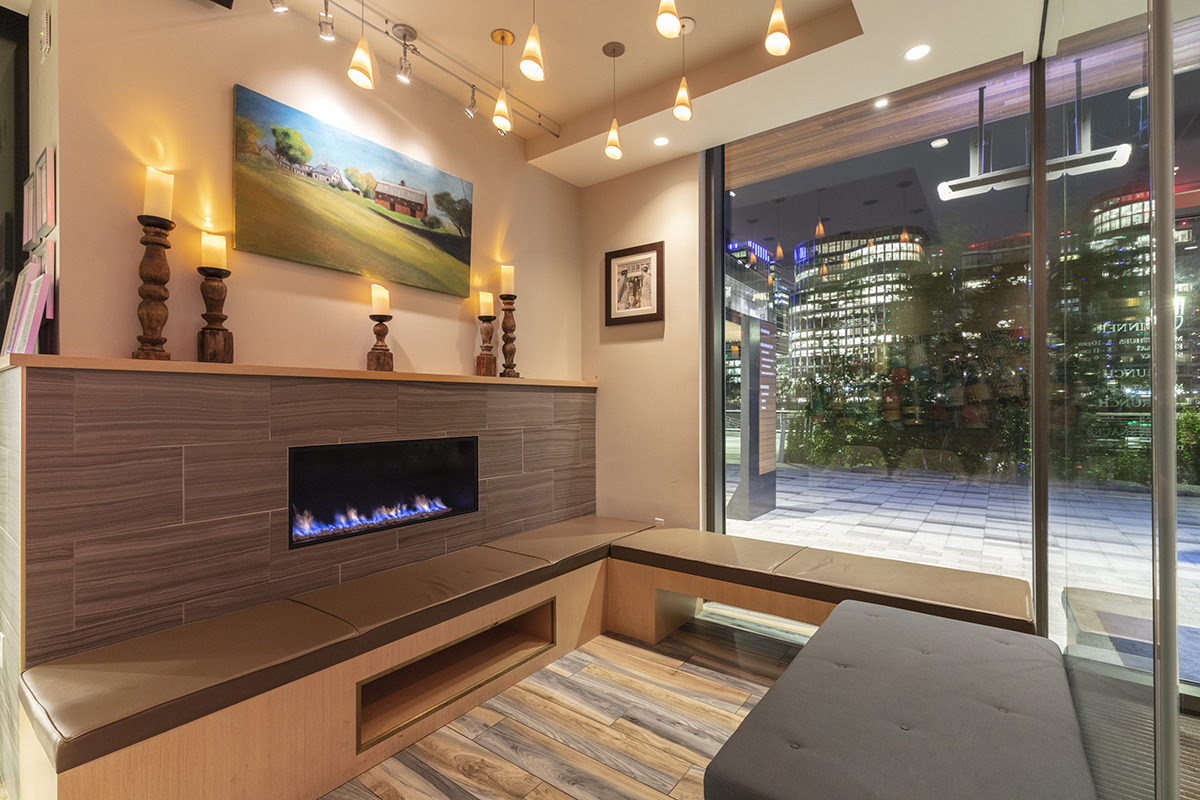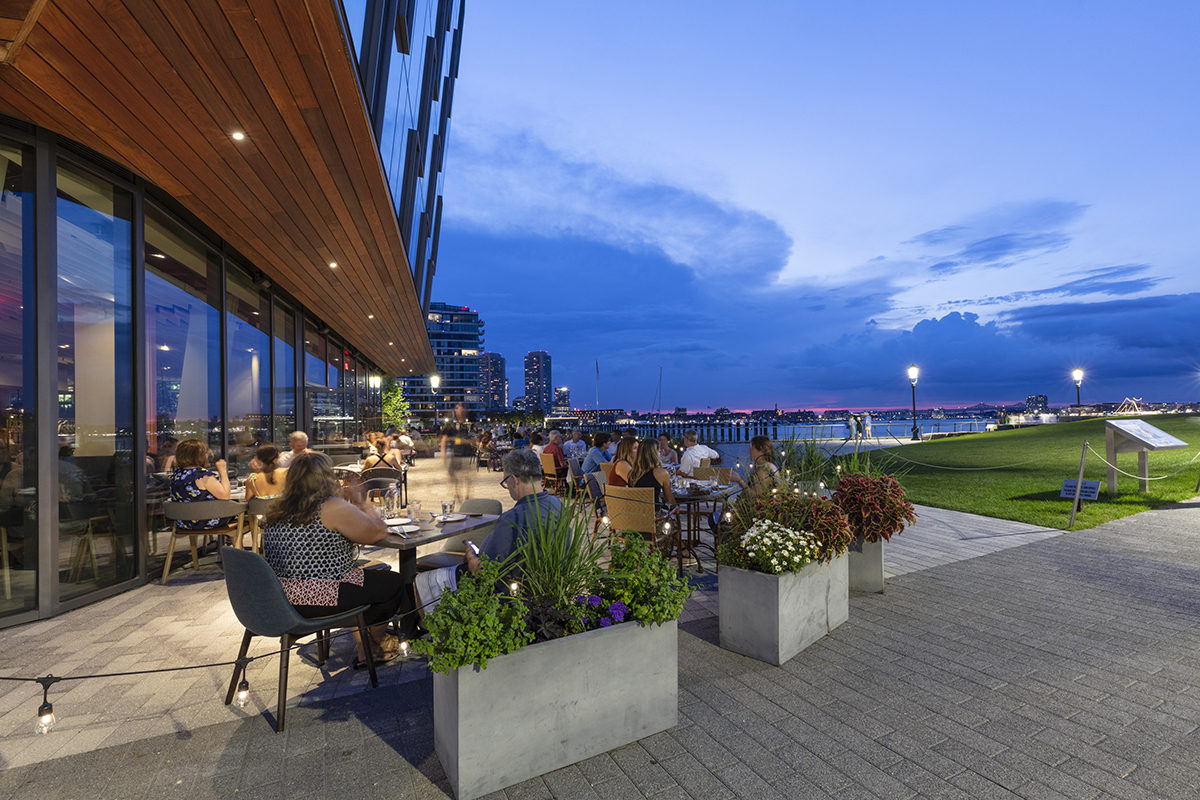 Woods Hill Pier 4
Urban take on an original
Since 2015, Woods Hill Table has delivered a true farm-to-table experience from their farm in Bath, NH to their location in Concord, MA. Now the Woods Hill team brings their successful concept to Boston Seaport's district. Woods Hill Table at Pier 4 sits at the legendary site of the beloved restaurant Anthony's Pier 4. The 50-year-old seafood spot which preceded today's development, drew locals and celebrities alike.
The overarching goal was to honor the memory of Anthony's with a stunning new restaurant. We took inspiration from the nautical decor of Anthony's, combined with Woods Hill Table's rustic elegance. Blues, pearly grays, and brass accent rich woods and stone, and photos and memorabilia from the bygone restaurant hang in the new space. 
The site projects into Boston Harbor and is surrounded by water on 3 sides. The 7,000 SF restaurant combines a 45-seat bar, 105-seat dining room, 18-seat private dining room and 75-seat patio with a kitchen designed to deliver the highest quality experience to every guest.
Boston MA