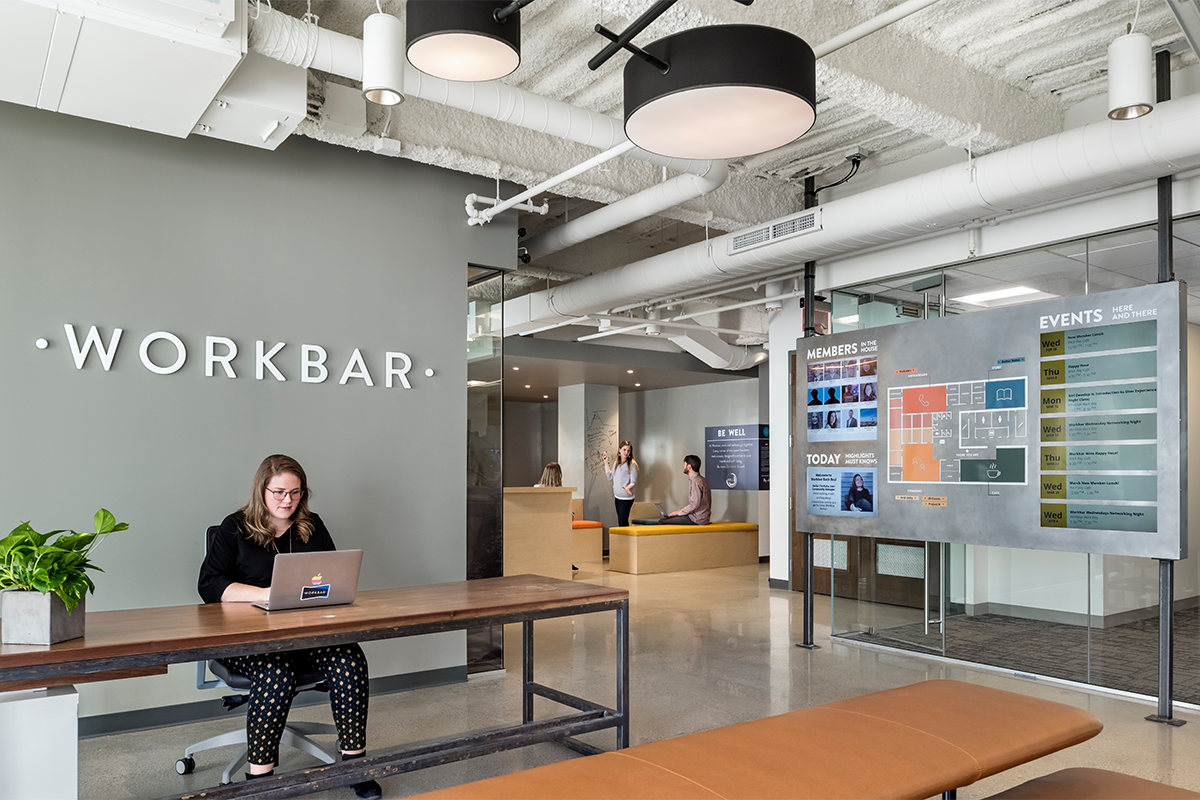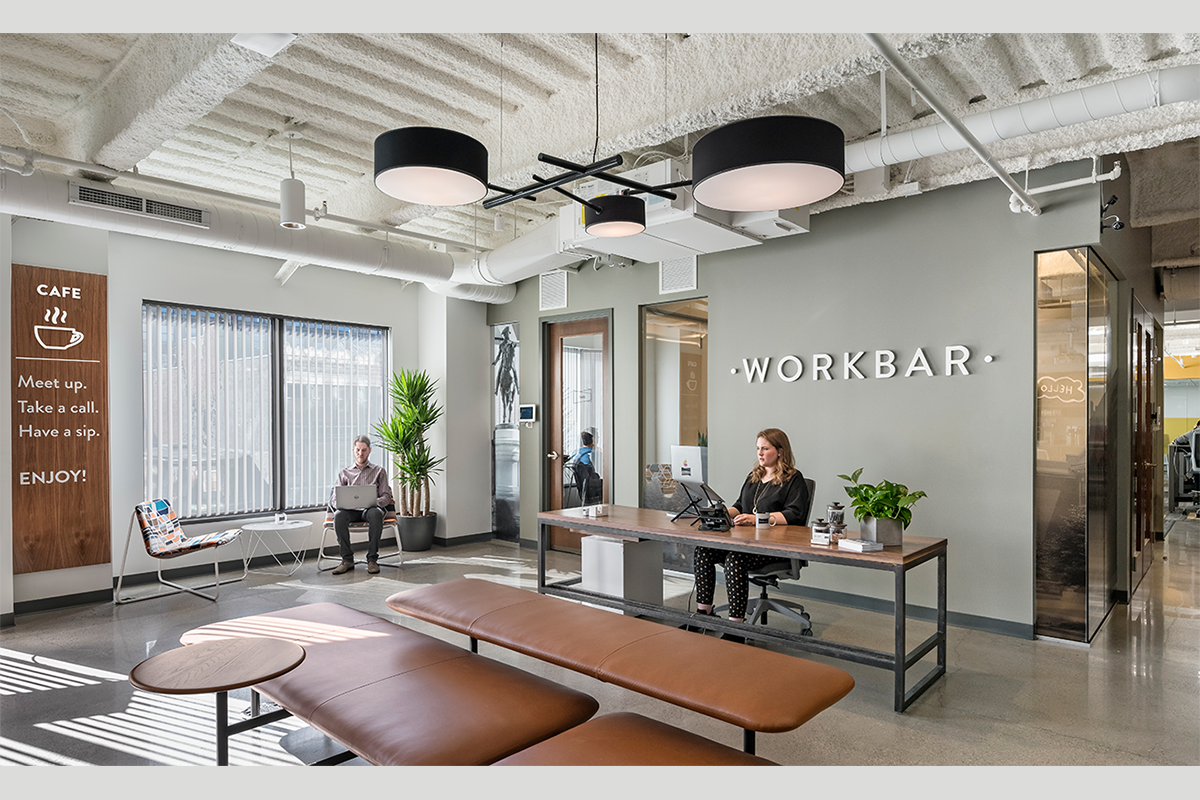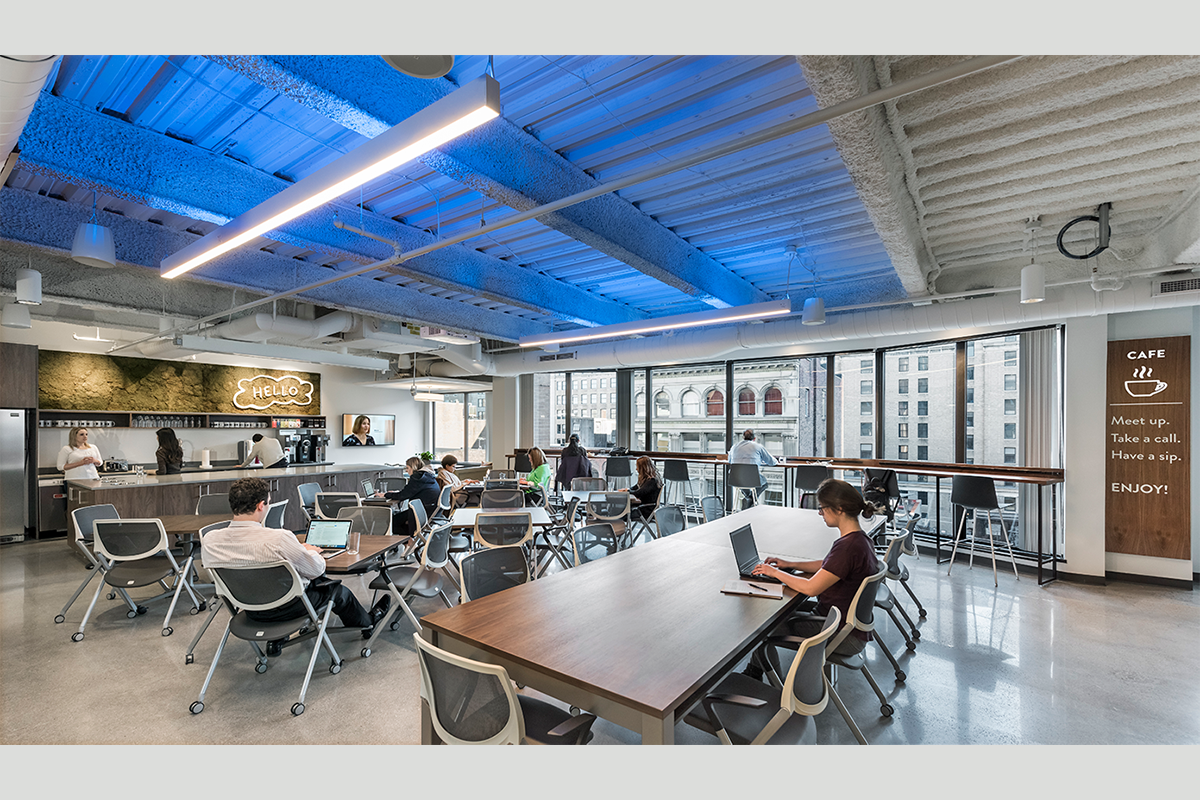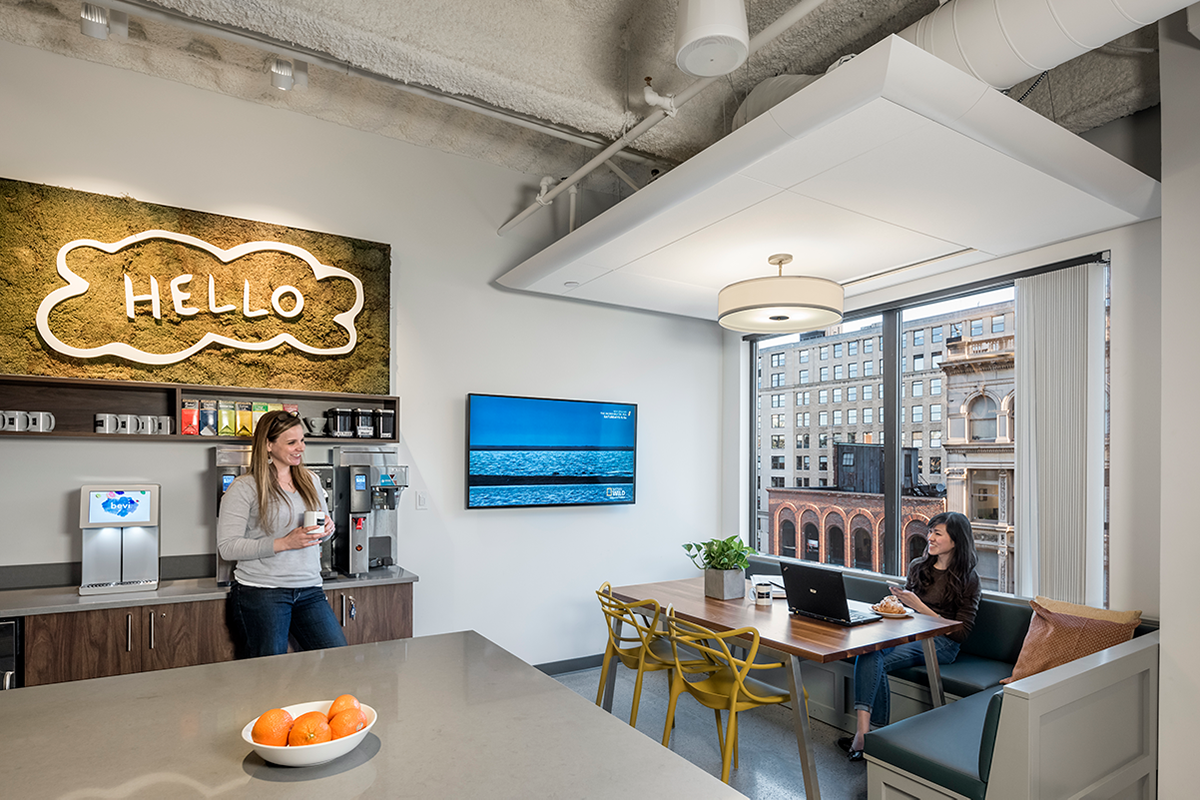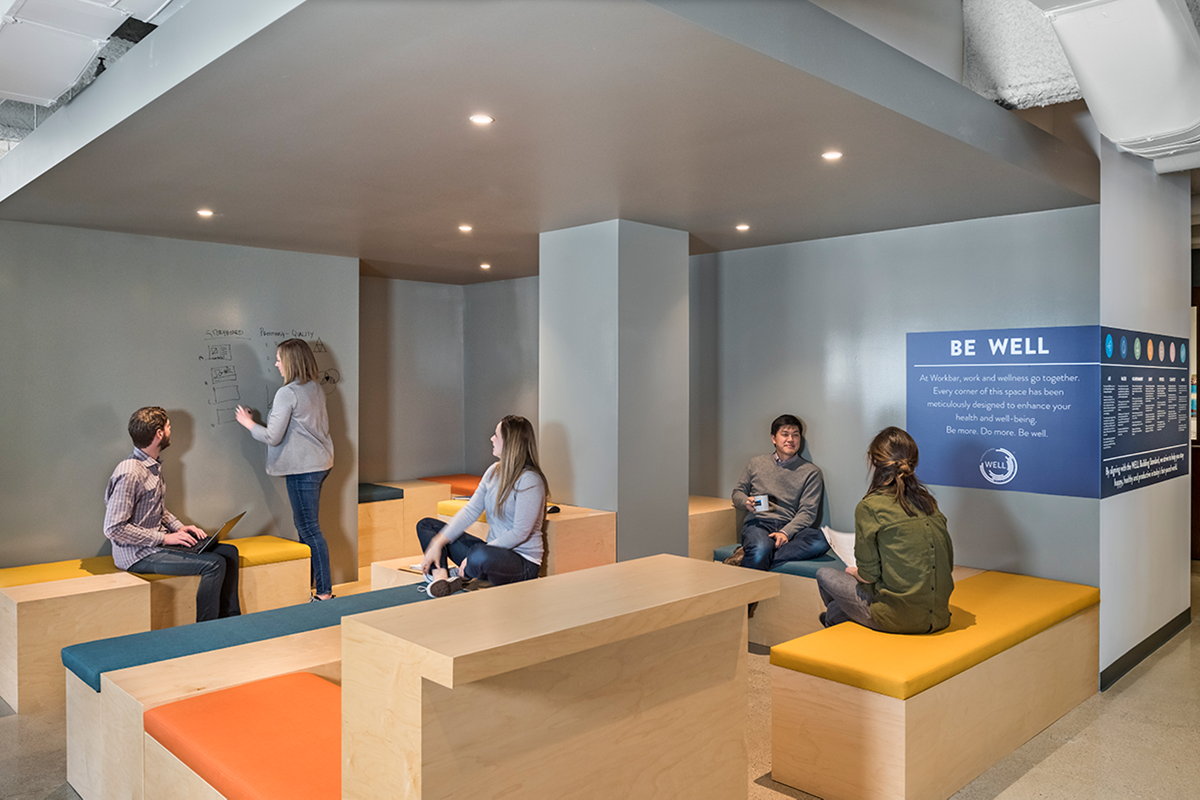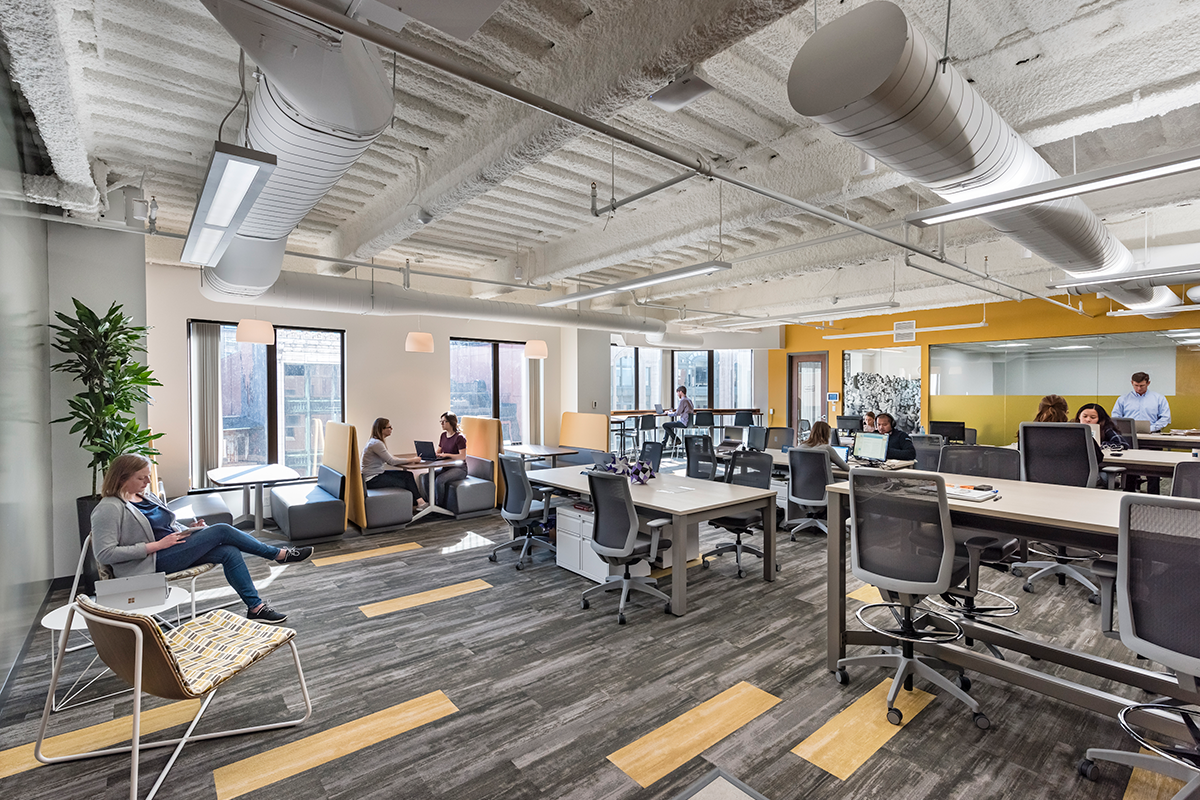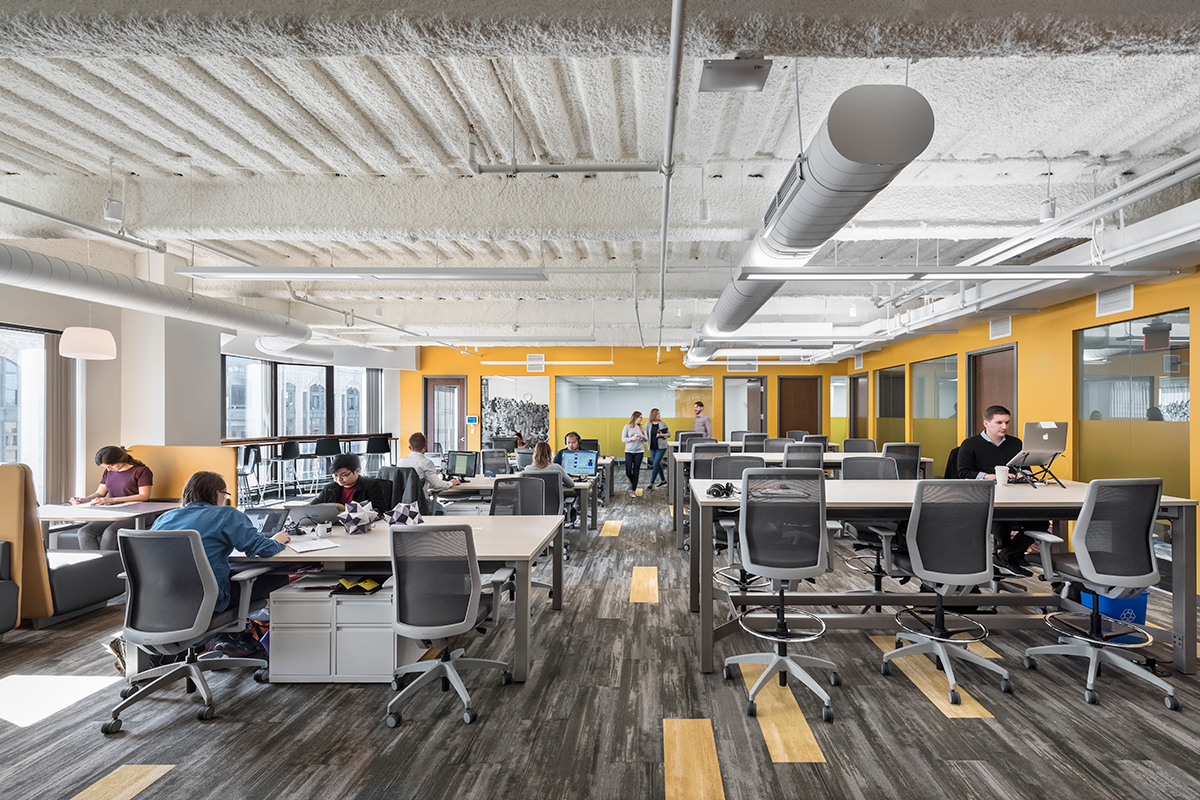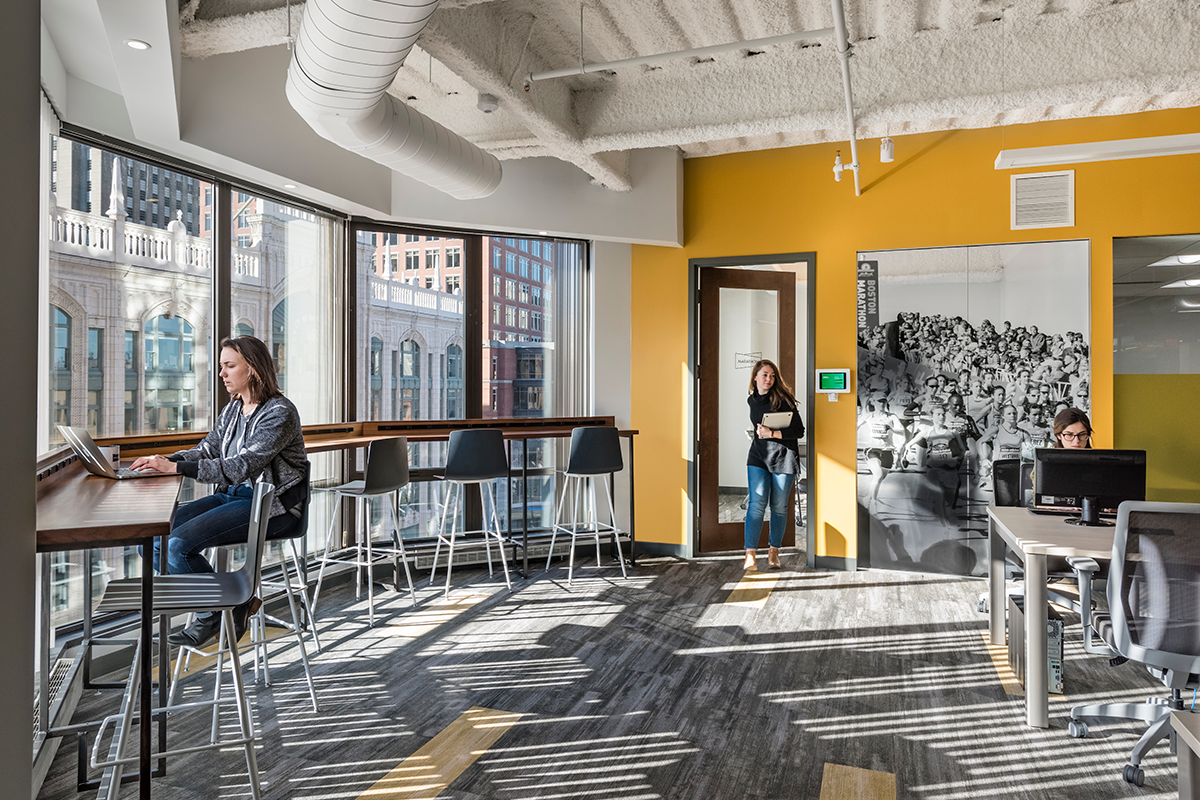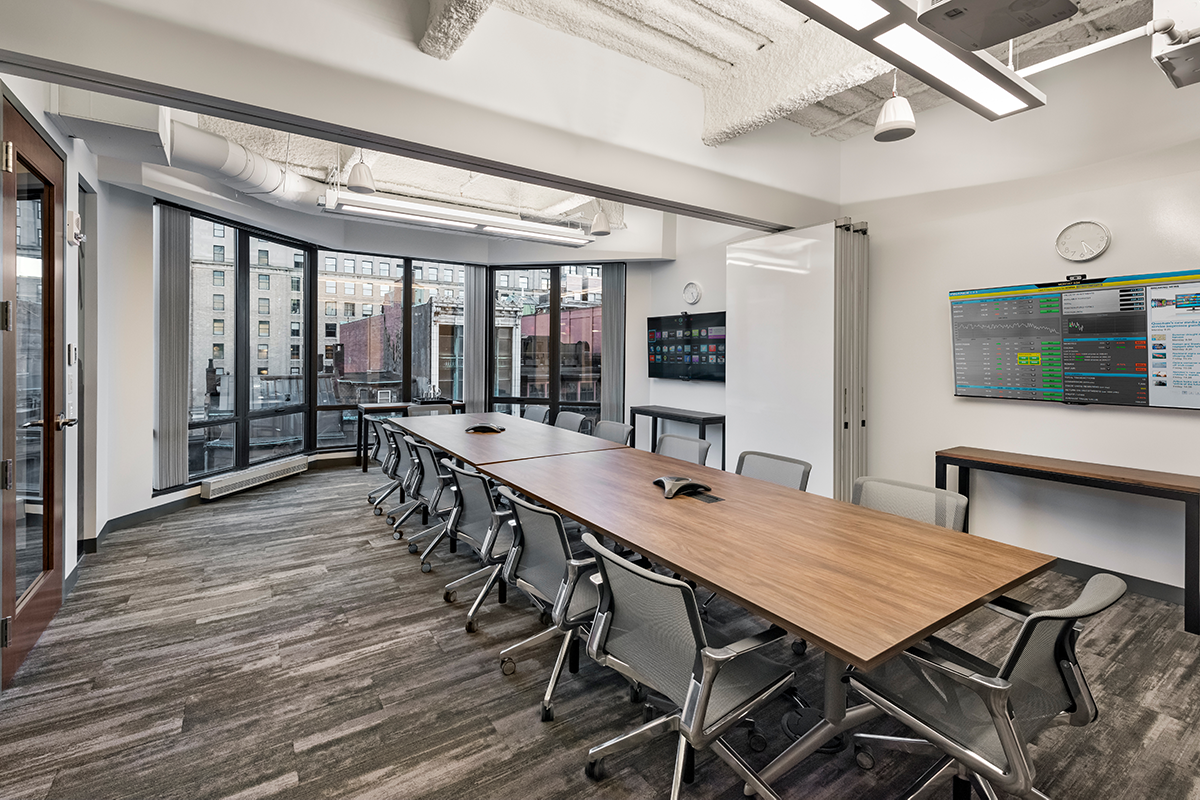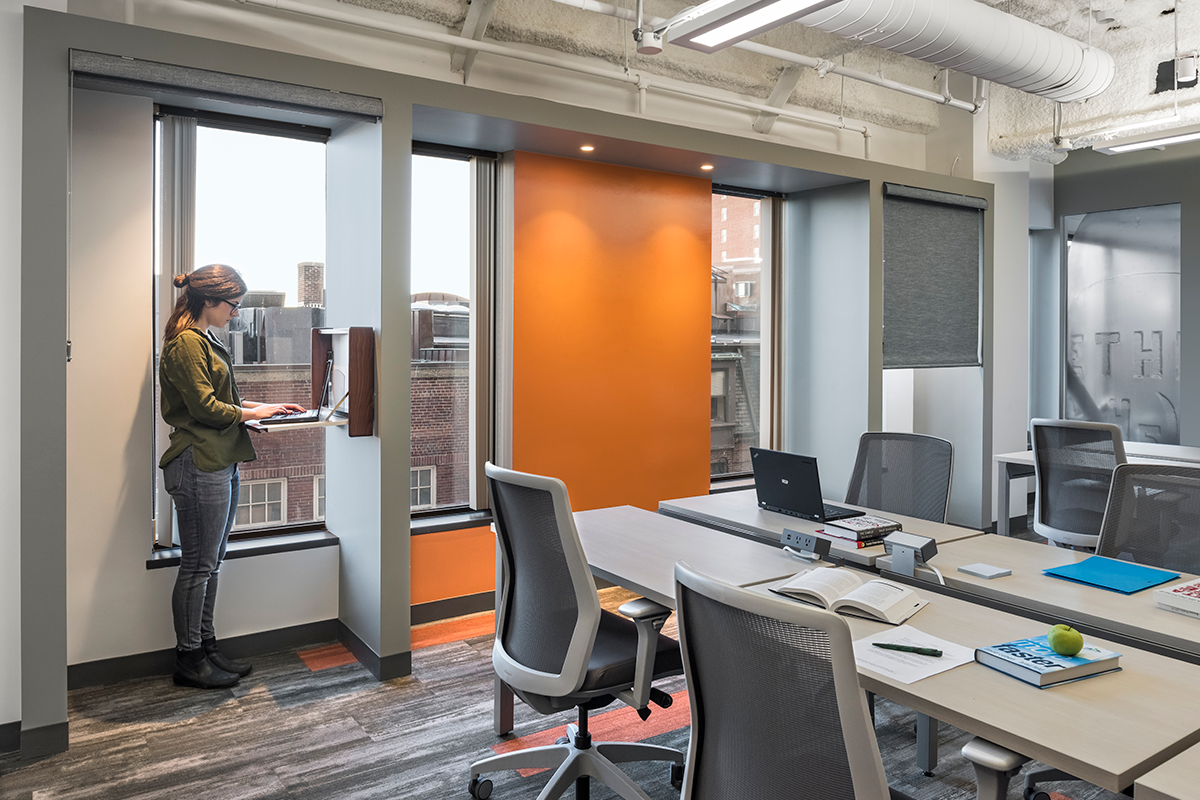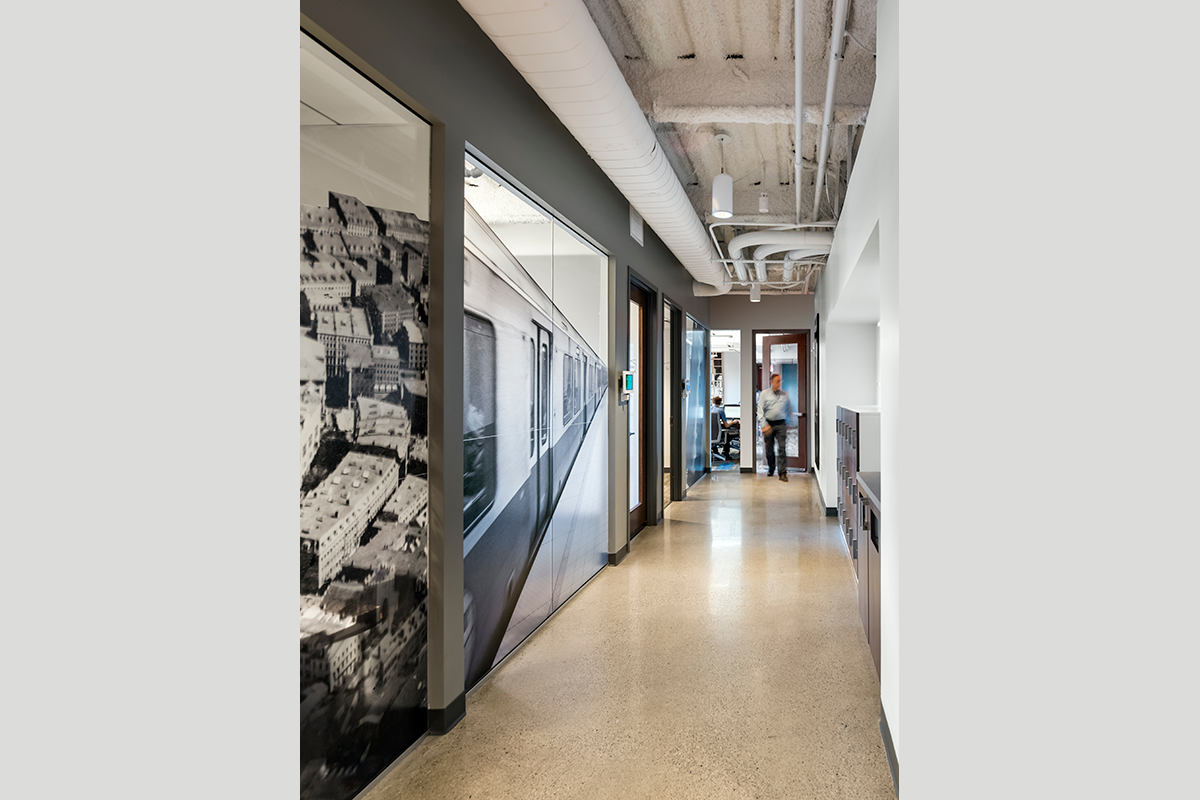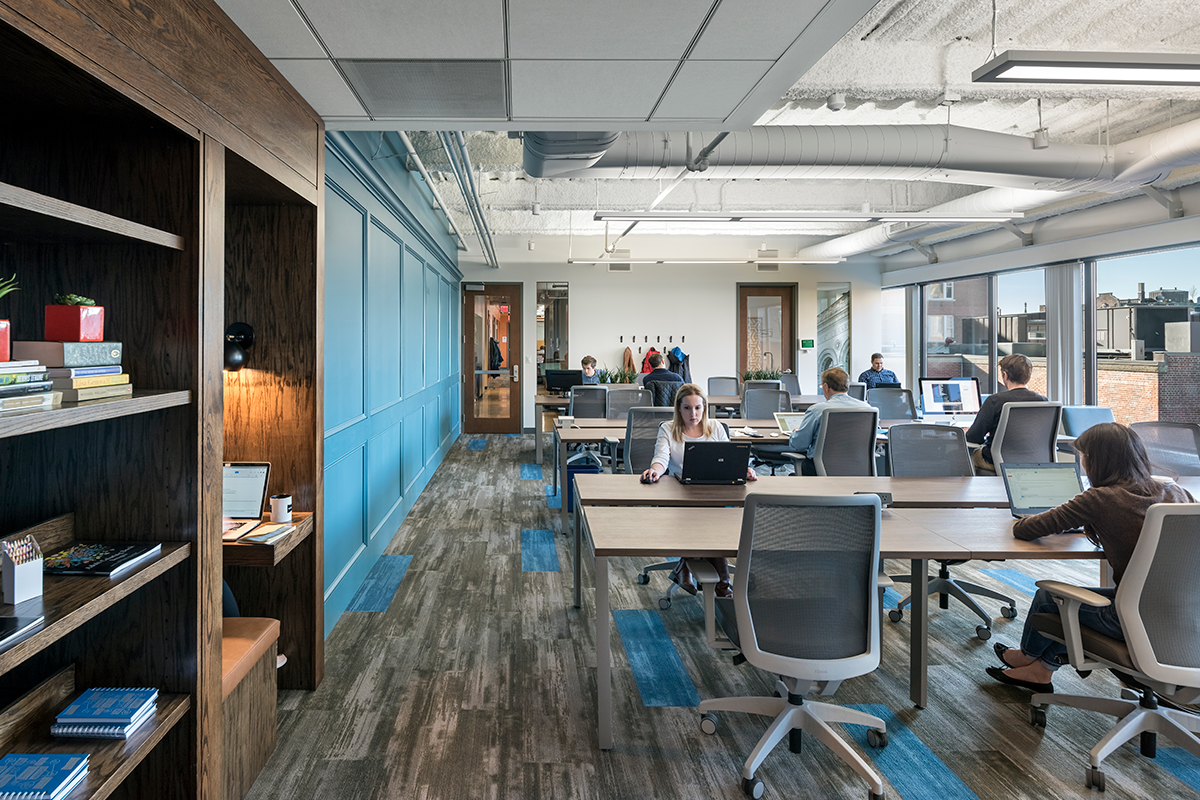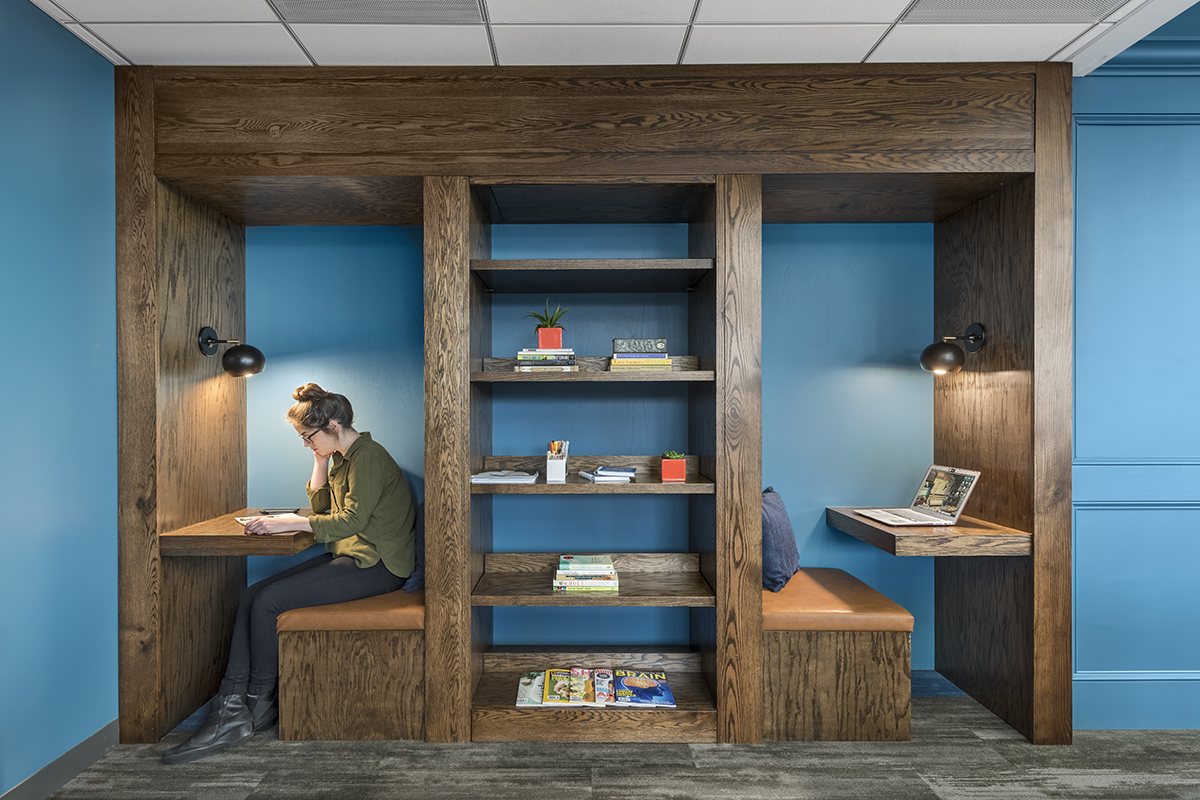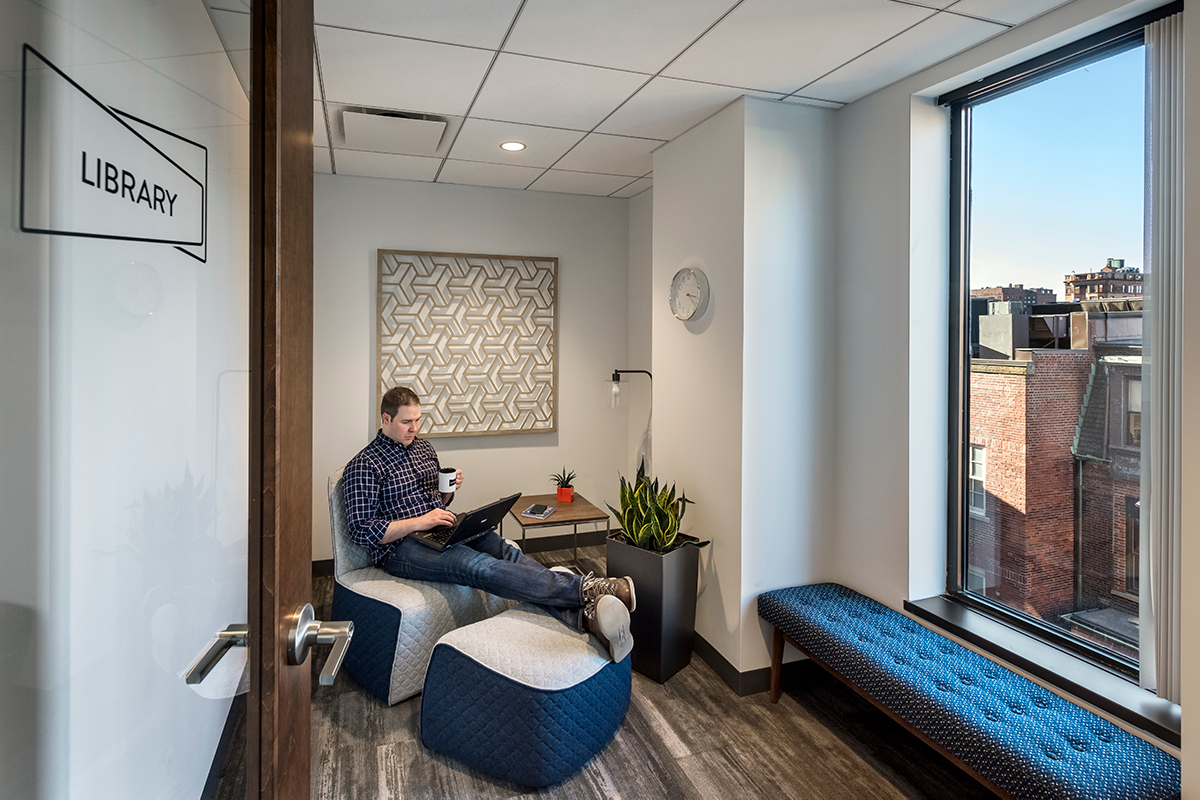 Workbar Back Bay
World's first WELL certified coworking space
With the opening of a new flagship in Back Bay, Workbar and Analogue Studio sought to elevate the interior, graphic and brand design standards we first established in 2012.  Over the next five years and seven new locations, we discovered new opportunities to enhance the member experience.  The Workbar member experience has always been focused on taking care of people and enriching their lives rather than securing investment or chasing design trends.  This core value drives every design decision and aligns closely with the WELL Building Standard promoting workplace health and wellness – making the adoption of WELL a natural fit.
Each of Workbar's four "neighborhoods:" the Study, the Café, the Commons and the Switchboard caters to preferred work styles that emerged from Workbar's member research.  In each neighborhood, moments of delight offer a respite from the desk and reinforce the neighborhood's character.  The variety of the neighborhoods means everyone has a home at Workbar.  At the center of it all is the Porch – a space for relaxed solo work or an impromptu meeting.
Playful digital and physical graphics throughout the space bring Workbar's focused but fun personality to life.  "Neighborhood Norms" graphics playfully foster a sense of community around shared behaviors.  Each of the eight conference rooms celebrates a "Boston First."  The Digital Member Wall is a physical manifestation of Workbar's online member portal and is the dashboard for the space.  Despite Workbar's rotating cast of characters, Workbar's experience design promotes a sense of community regardless of how often you use the space or what industry you're in.
Boston, MA
Photography:  Anton Grassl