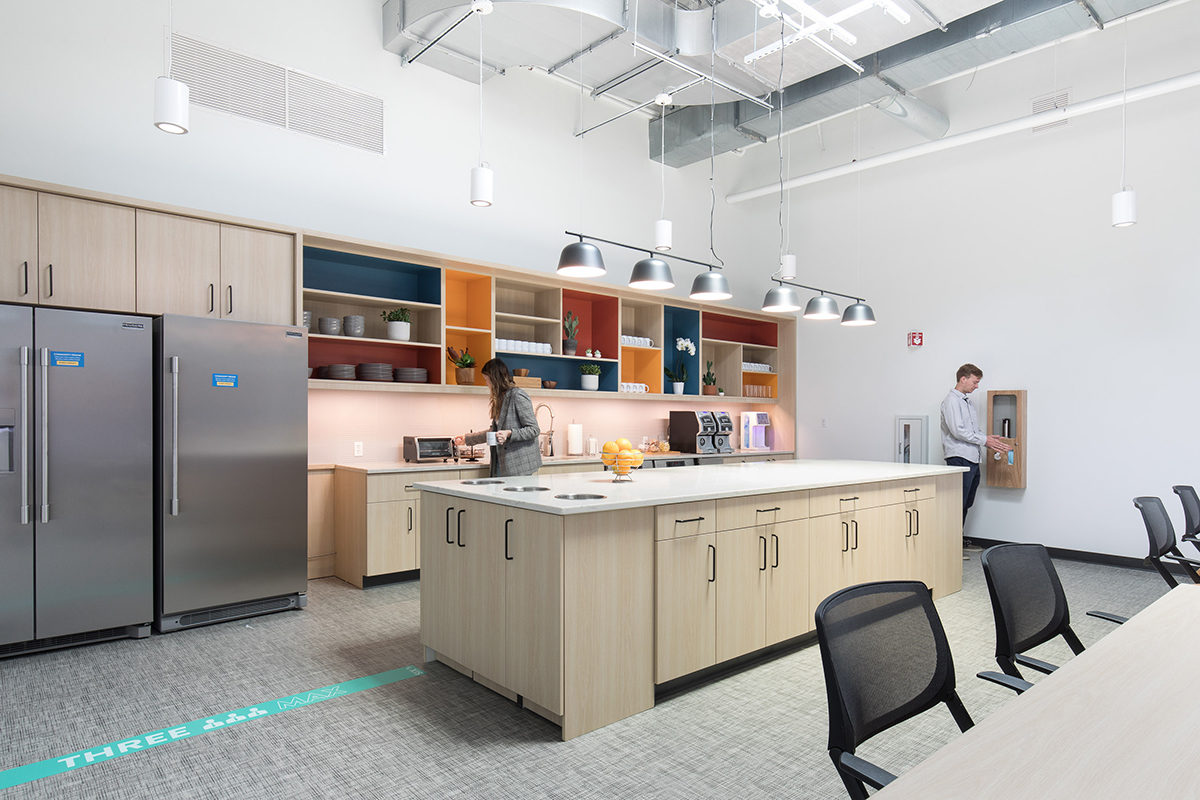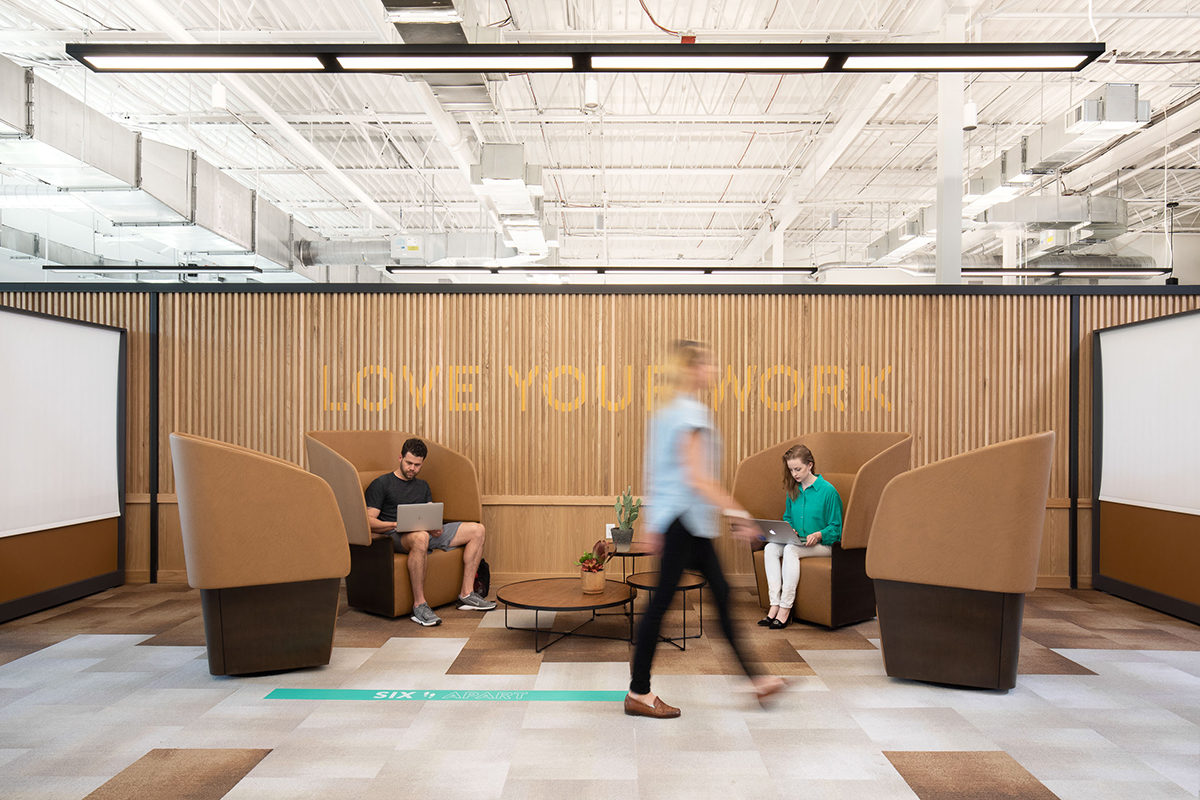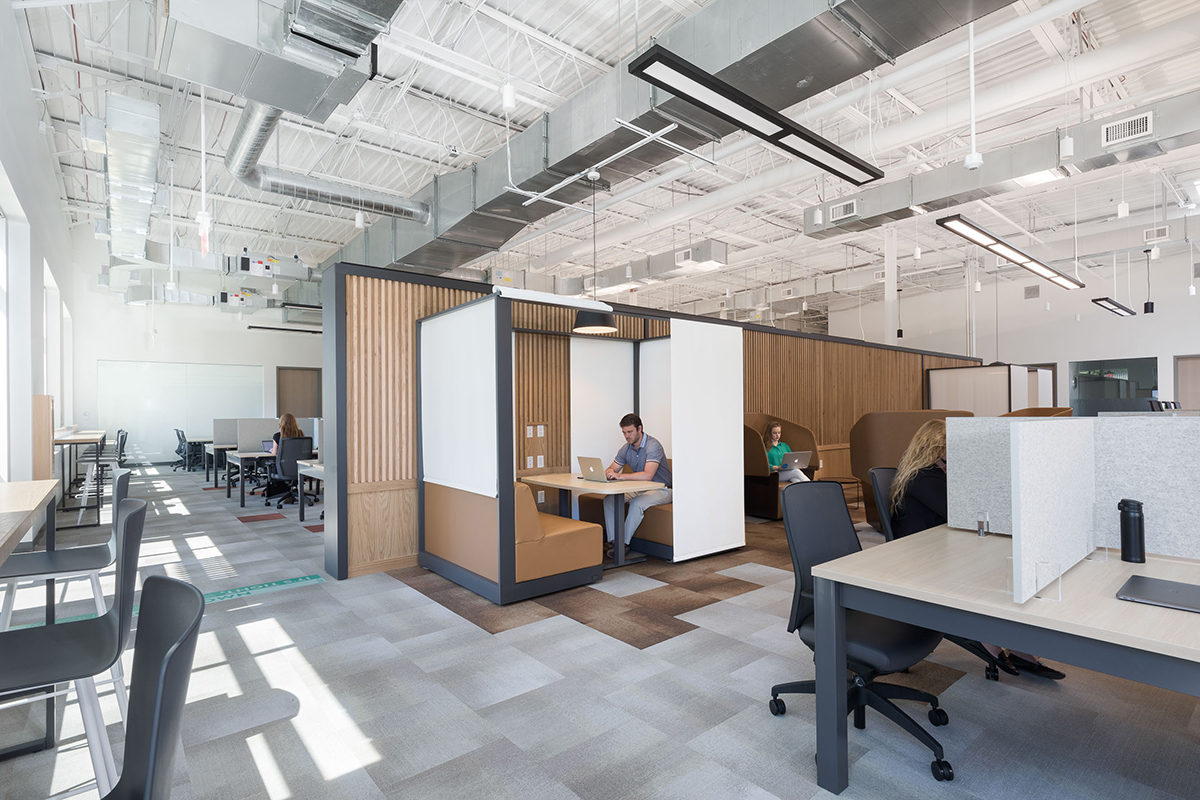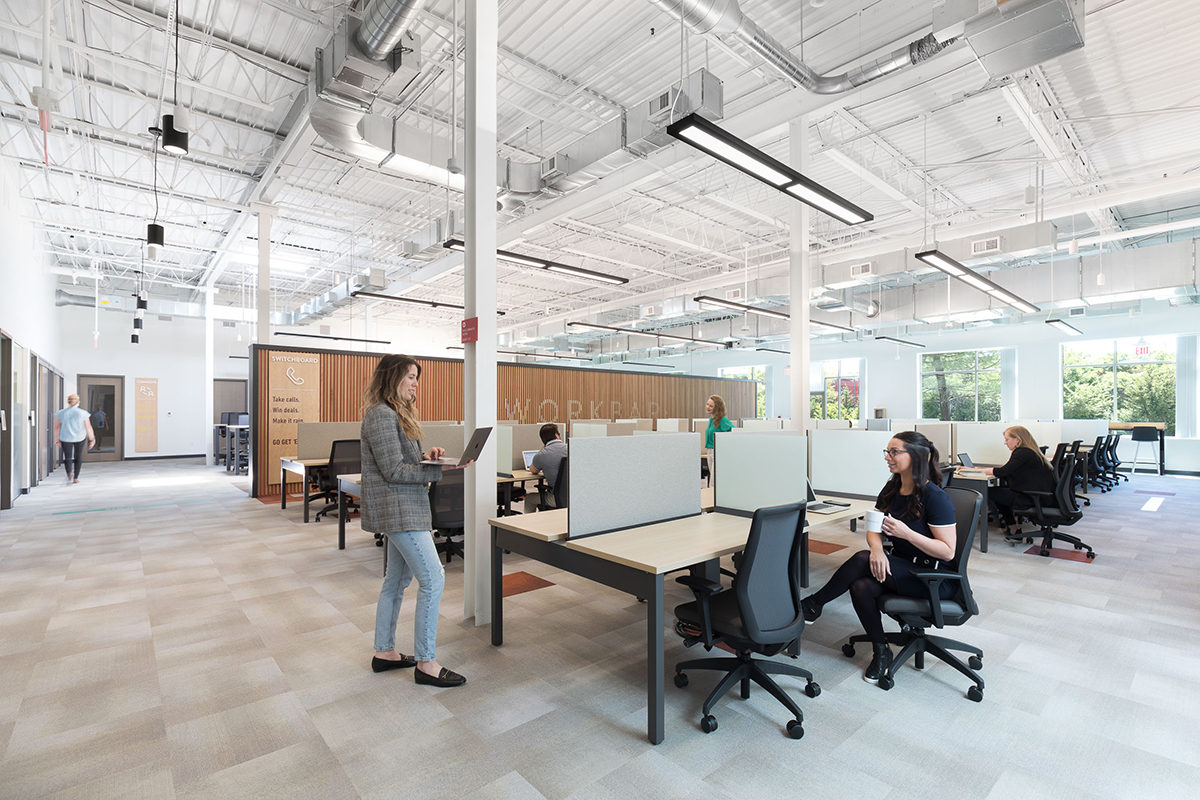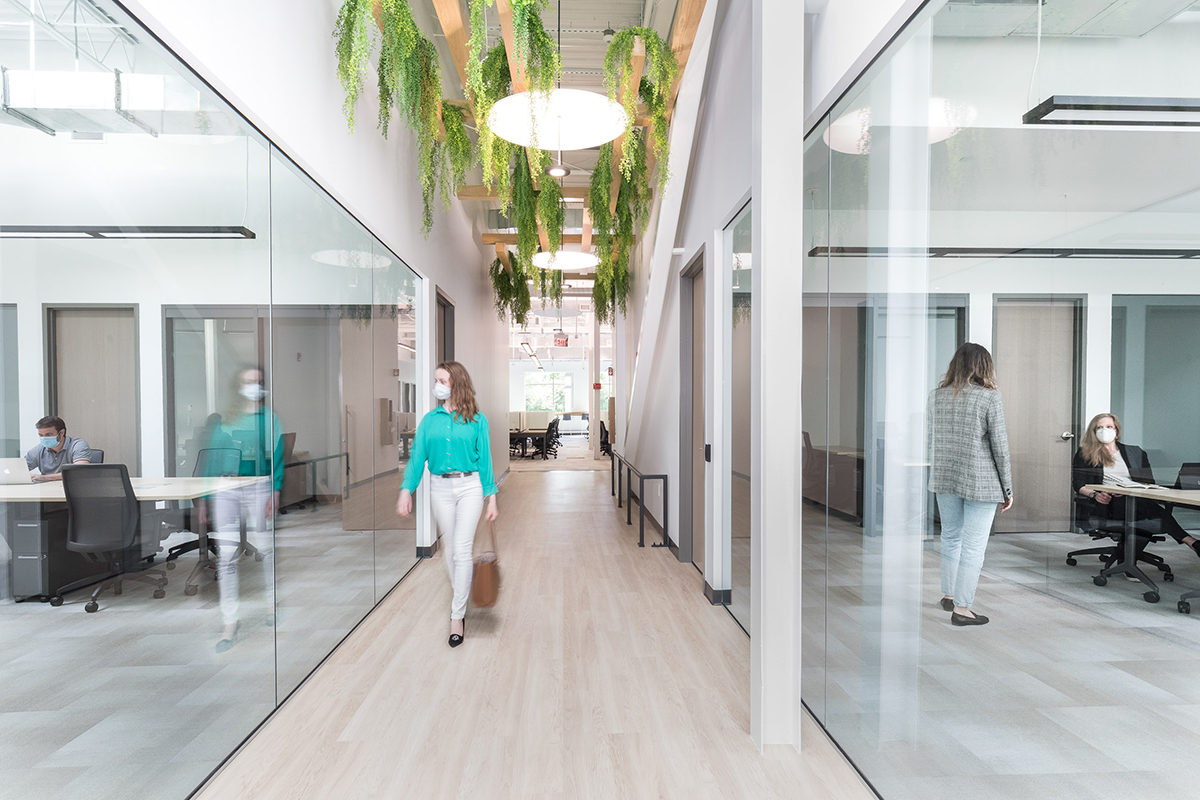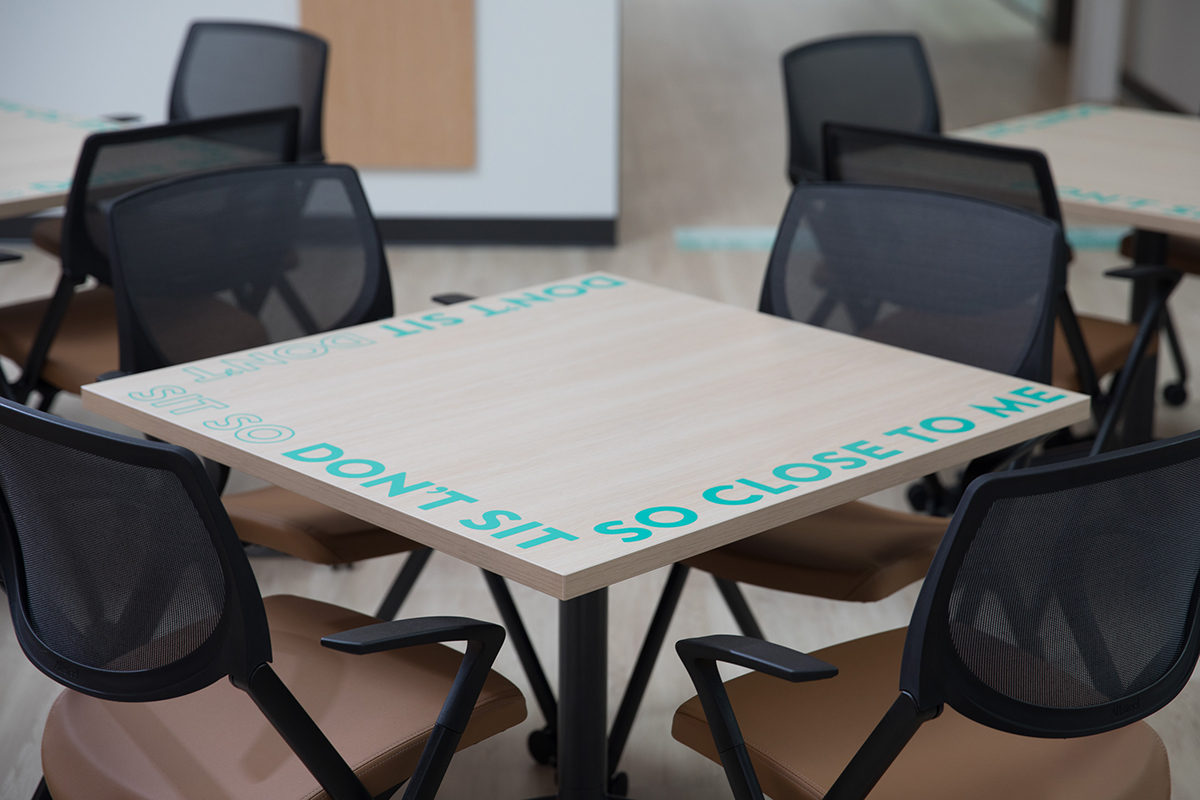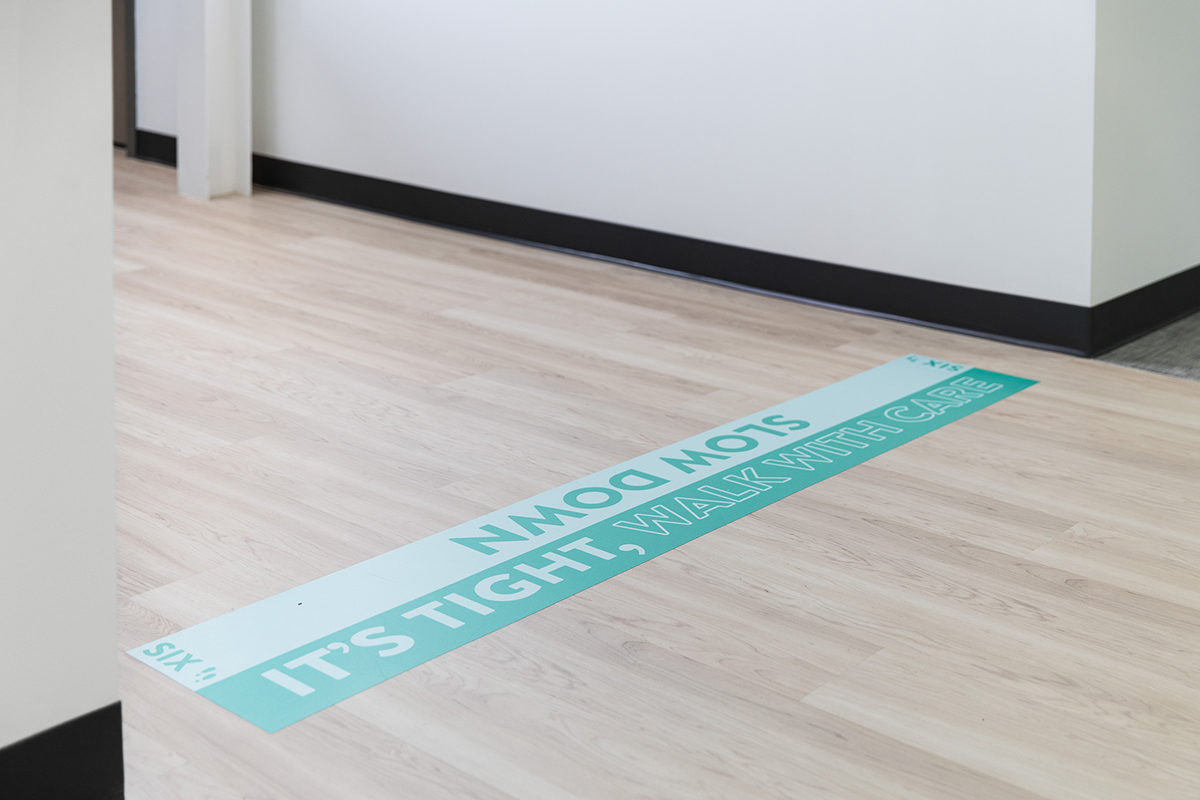 Workbar Needham
A new take on remote workspaces
The new premier 17,000 SF remote workspace in the heart of Needham is proof of Workbar's commitment to strengthen their network by expanding outside the city and creating locations closer to members' homes. The new modern location features both enterprise suites and private offices, and is anchored on either end by a spacious open work area and cafe. Because the deep floorplate of this space had minimal access to windows several skylights were added to bring light into the space. The open work areas and cafe, each with skylights themselves, are connected by a skylit walkway full of hanging plants, transforming a simple corridor into a biophilic experience and demonstrating Workbar's ongoing commitment to member health and well-being. 
Since the Workbar member experience has always been focused on taking care of people and enriching their lives through community, the onset of the COVID-19 pandemic brought a renewed focus on member safety. We continued our design and strategy partnership to guide Workbar as they repositioned themselves into the safest, most productive "third place" after the home and office. This shift aligned with the opening of the Needham location allowing us to harness our full capabilities across architectural, interior, graphic, and digital design to seamlessly implement enhanced safety measures in the new location. 
Throughout all of Workbar's locations, including Needham, members will now see custom designed cleanliness stations, thermal scanners, and a suite of floor and wall graphics that make social distancing a worry-free experience. These best-in-class safety features facilitate wellness at work and deepens Workbar's commitment to its members wellbeing.
The introduction of a new refreshed color palette and new materials system elevates the brand standards last updated in 2016. New custom designed millwork is introduced in each of Workbar's four "neighborhoods:" the Study, the Café, the Commons and the Switchboard. These design details represent Workbar's emergence as a premium work space and give the new space a sense of sophistication.
Read more about redesigning coworking for the age of social distancing.
Needham, MA